Then in Peru I encountered them, and was told that they were imported from India
These were in Pisco, Peru
Taxis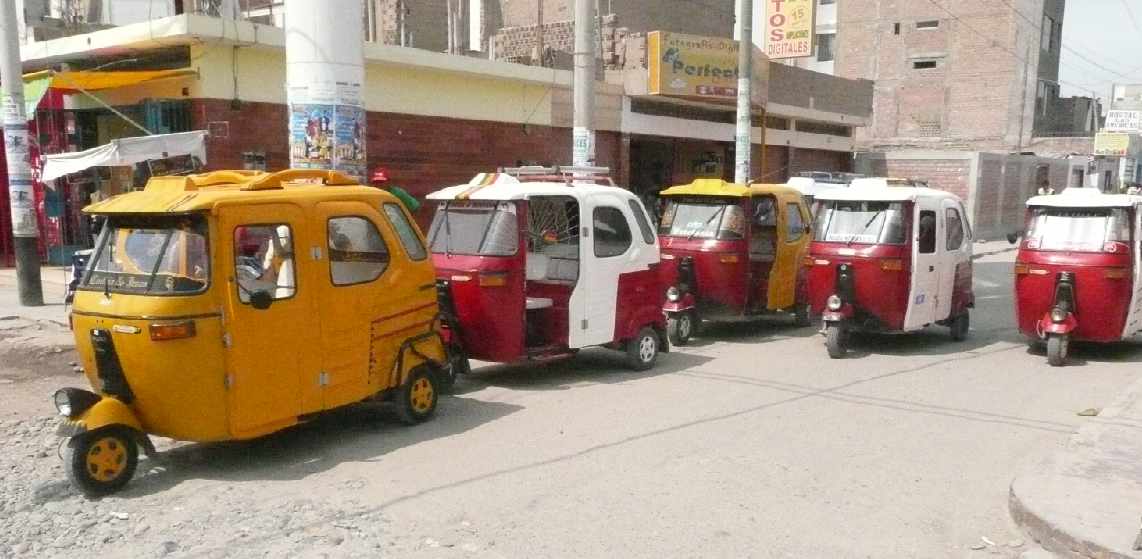 I became quite fascinated with the way cargo and passengers are transported in these countries. The range of options is seemingly infinite, with choices being totally appropriate to the task at hand--in many cases stretching the tool close to its limits
In the USA and other developed countries, the gradations are not nearly as fine
Add a couple of wheels, and start taxing the capacity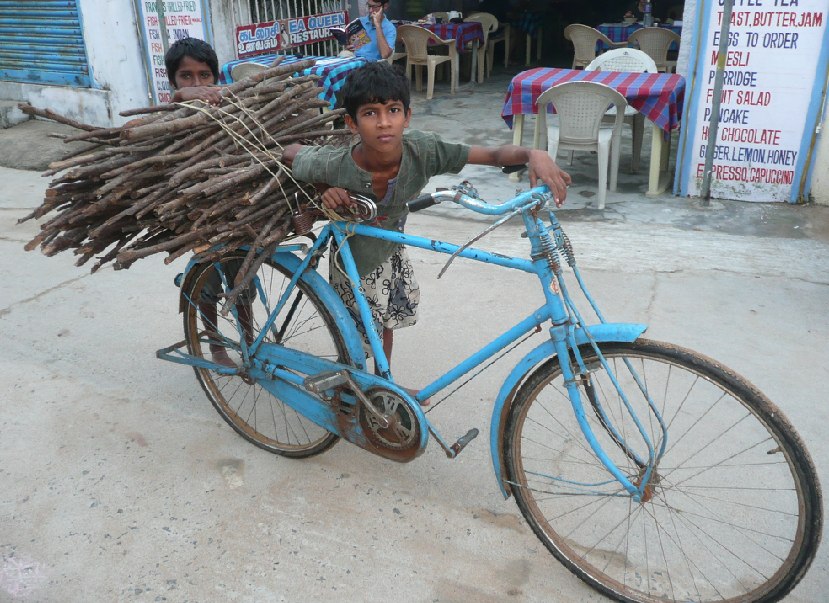 The basic bicycle is everywhere in India
Sumir peddles fish from his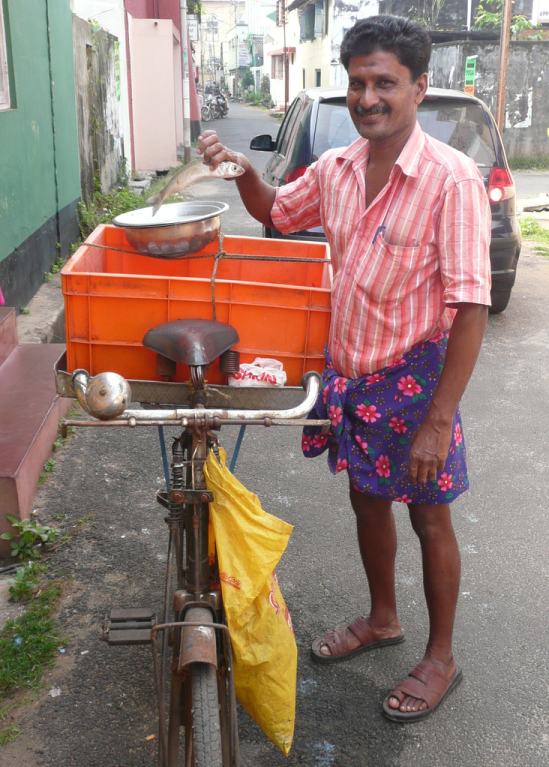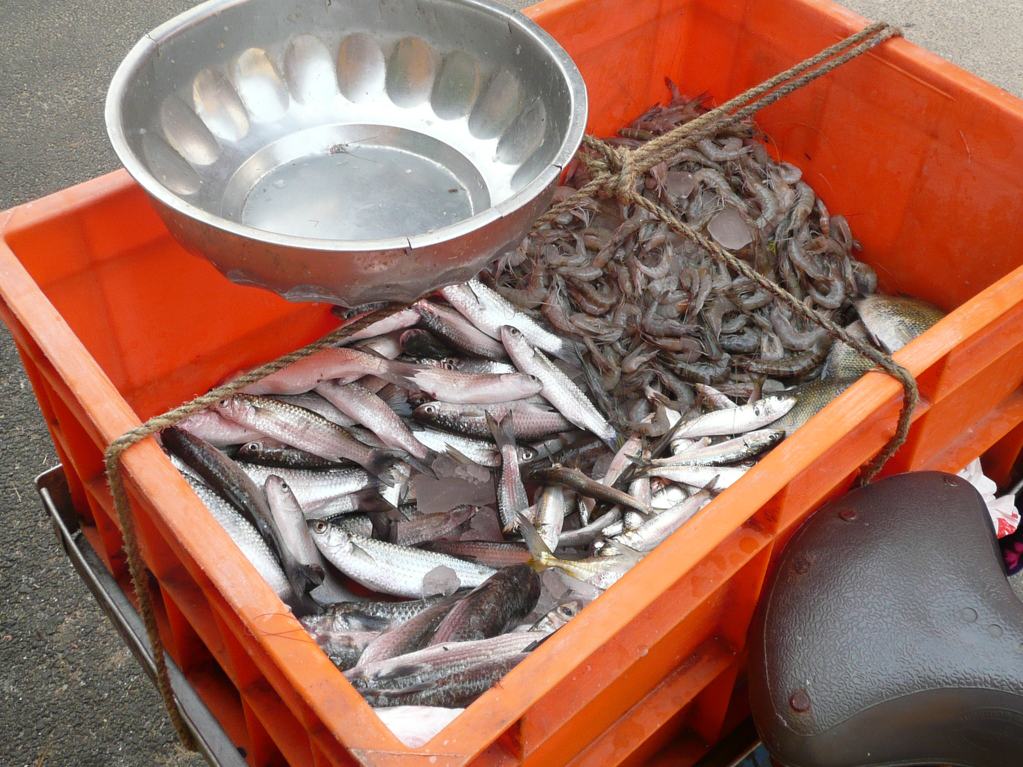 Add a third wheel, and in this case hand pedals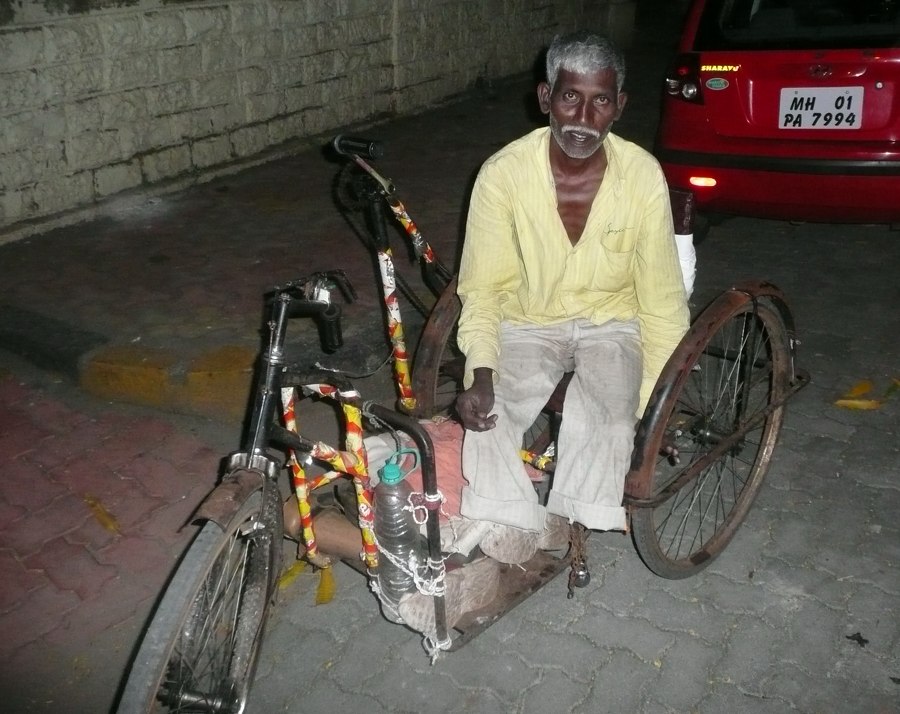 Here, too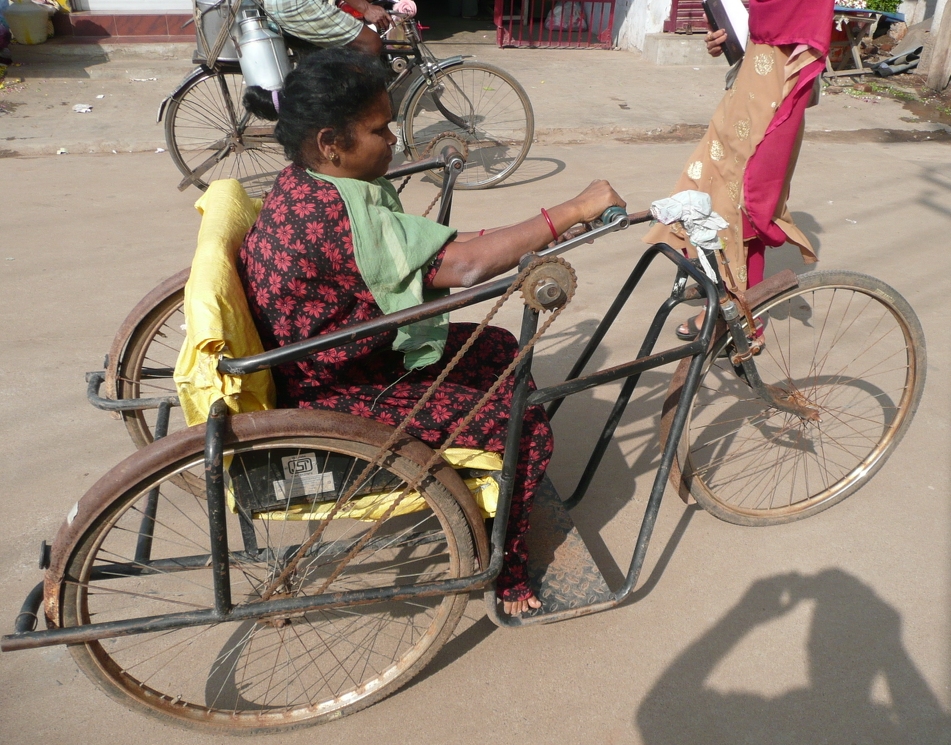 Garbage collection in Mamallapuram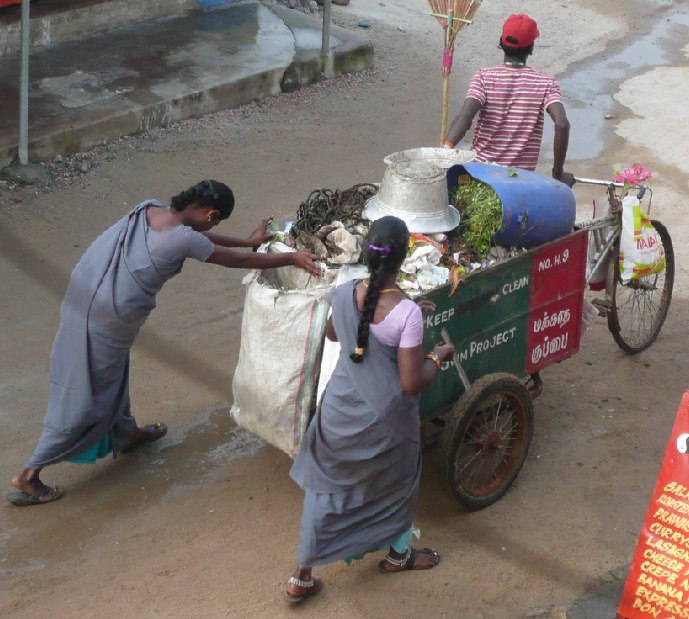 Do you like your cargo in front?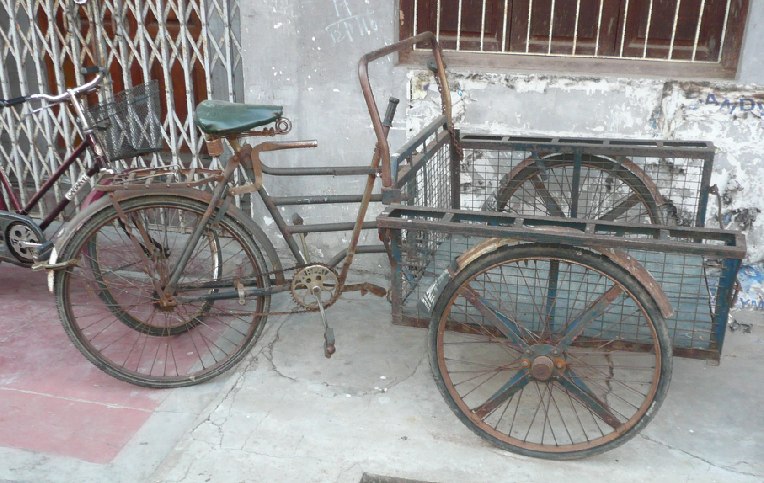 Or in back?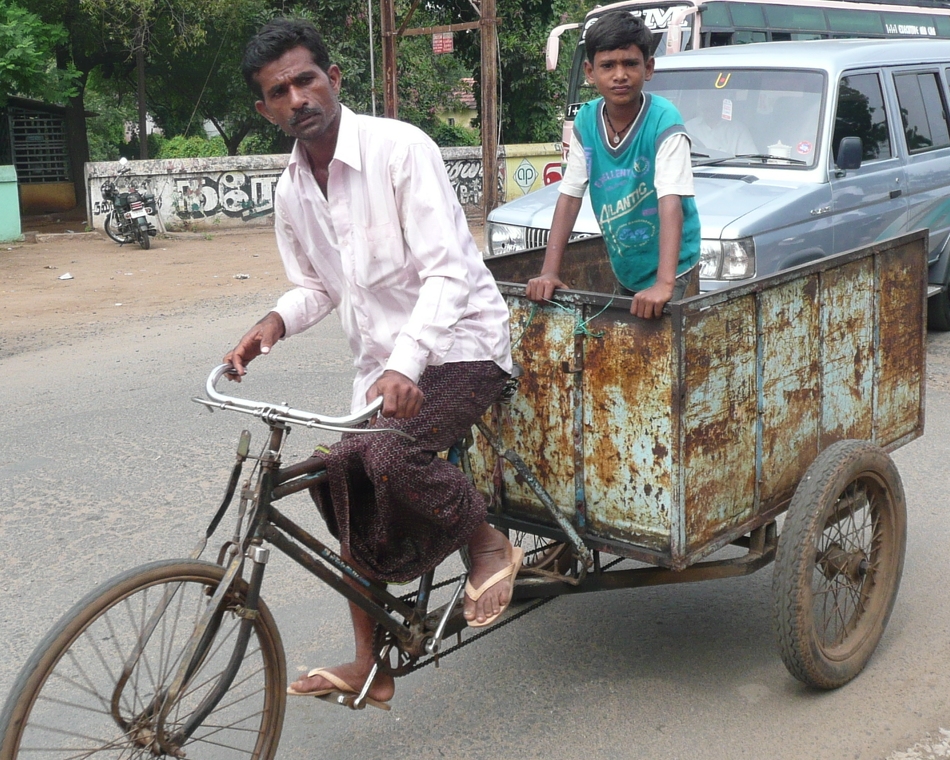 In back makes it easier to enlist help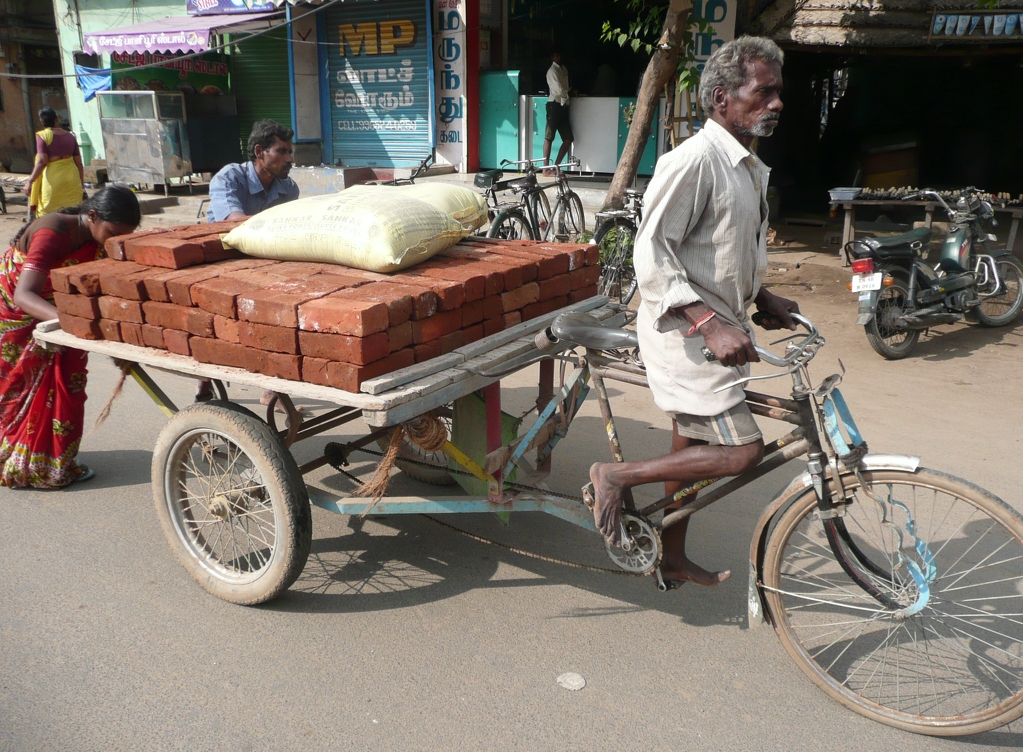 Check out these elegant carriages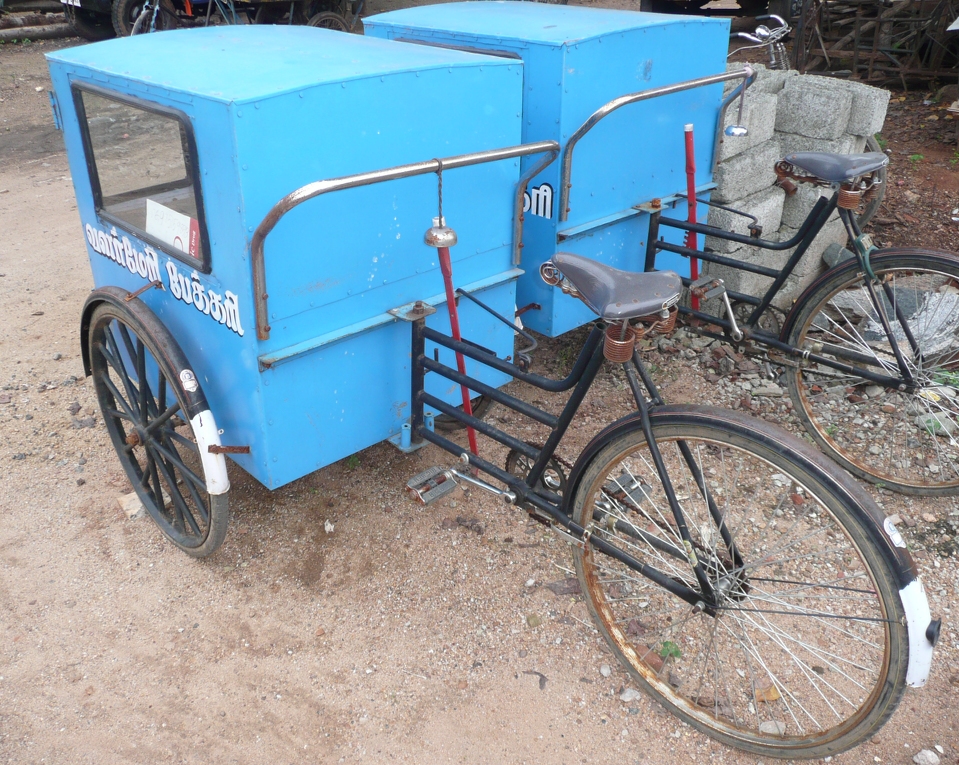 Built for royalty, in the Land of the Small?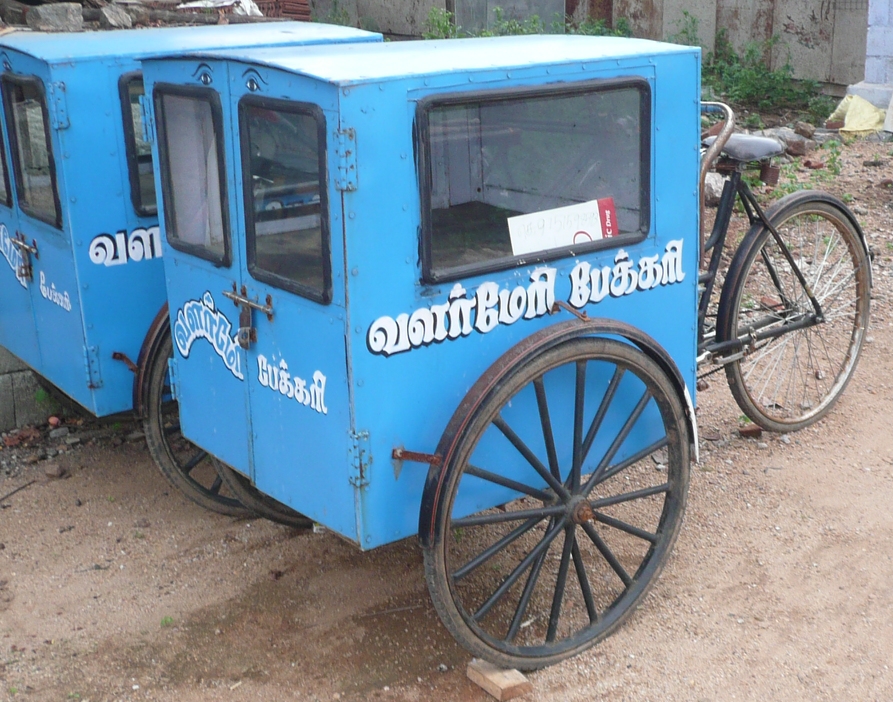 A Conestoga knock-off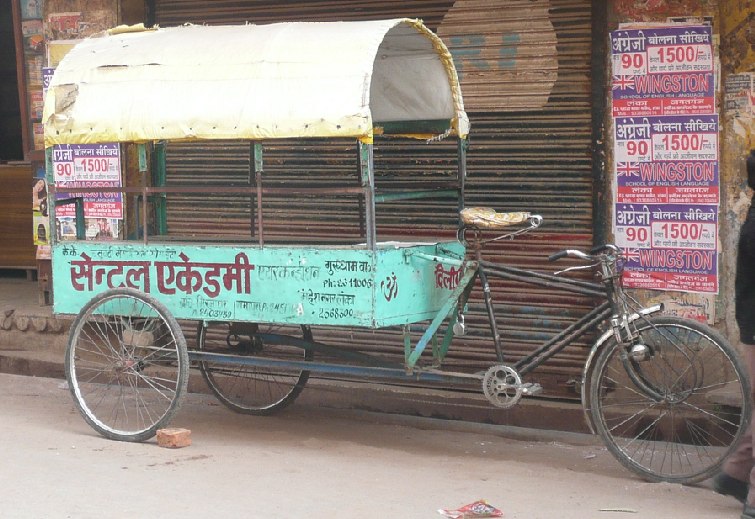 An Indian version of a sound truck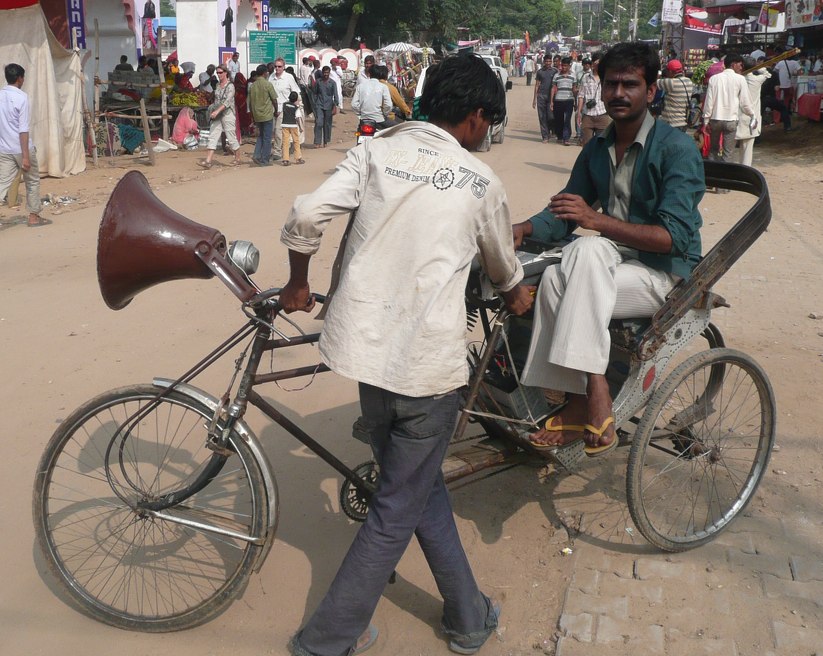 A pretty basic 4-wheeler, with minimal steering capability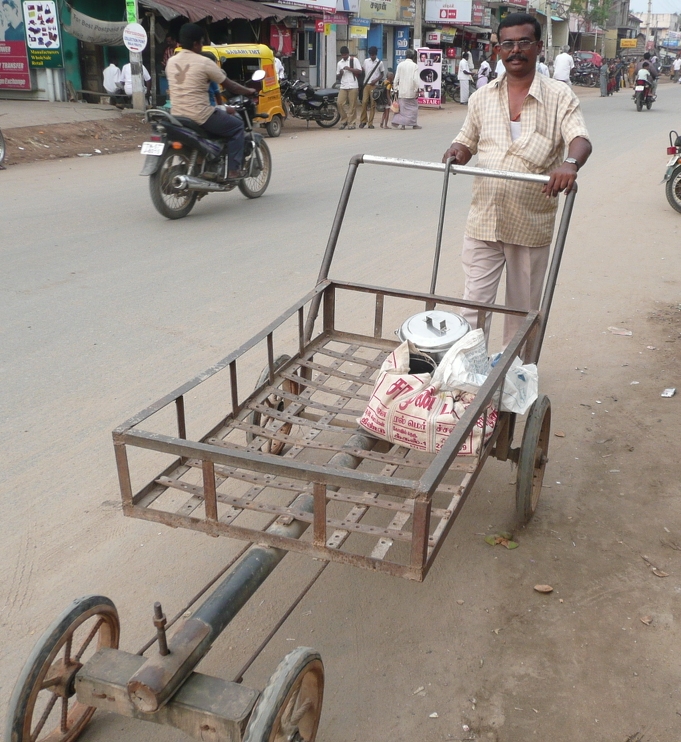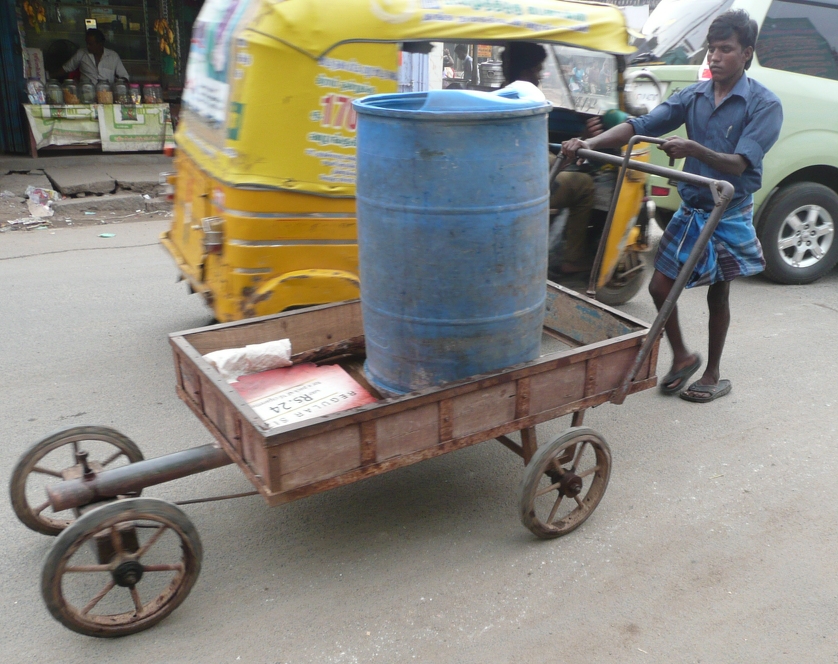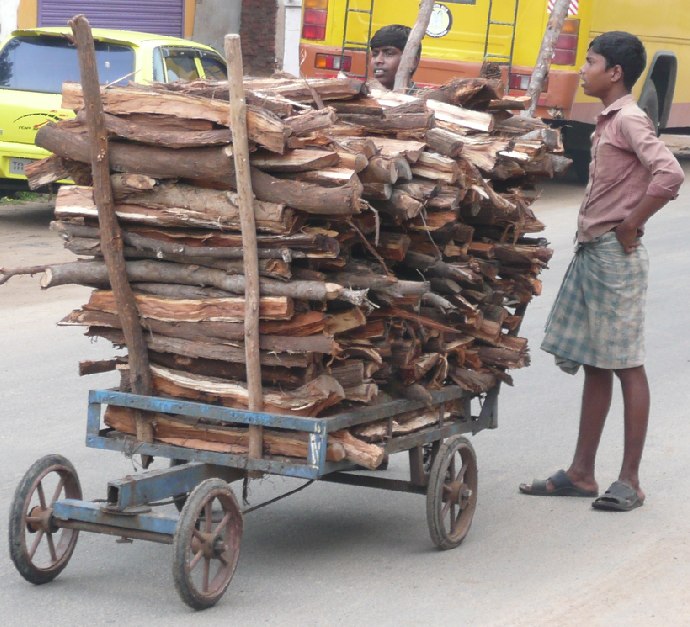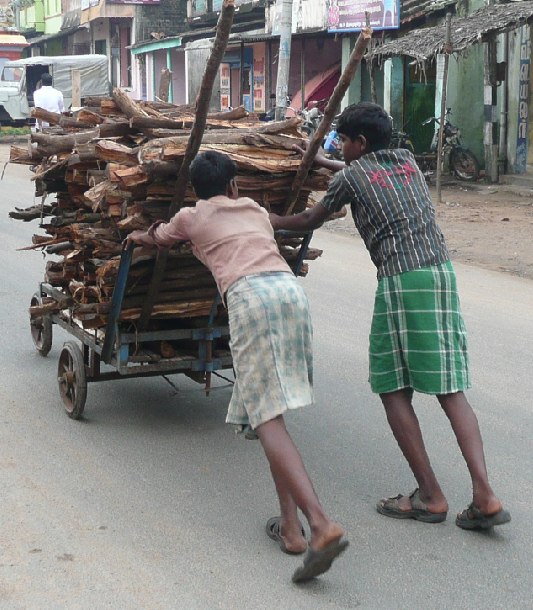 Cargo hauling, yes.
But a ready-made mobile market, also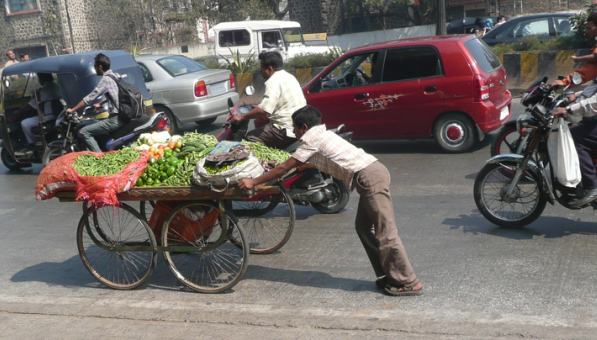 Now on to the motorized stuff

Throughout Asia, motorbikes/motor scooters/motorcycles are ubiquitous
Commonly in the 100cc to 150cc range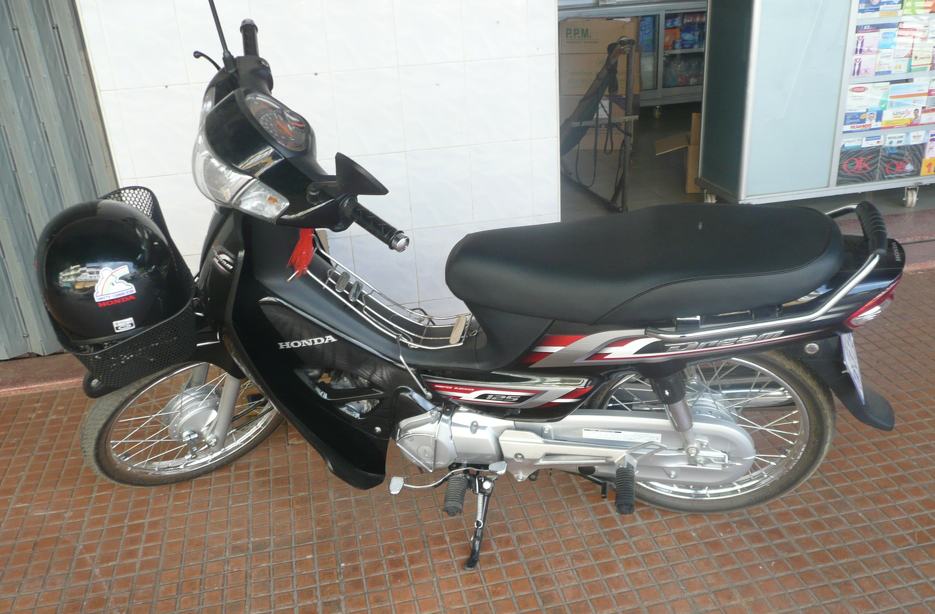 But the real charmers are the 3-wheelers
Start with a pretty simple frame and body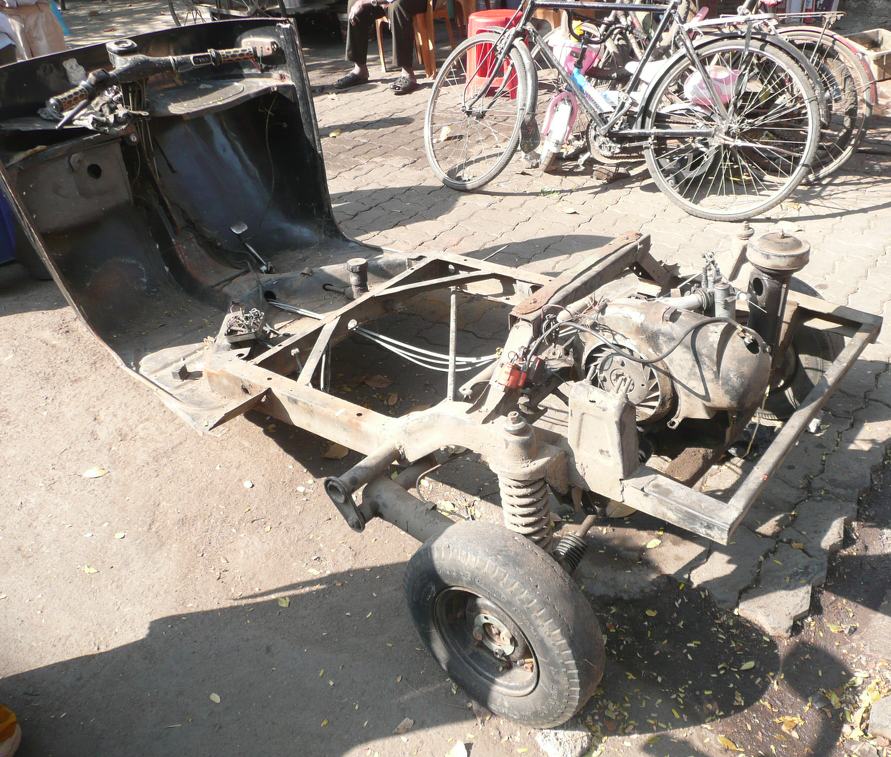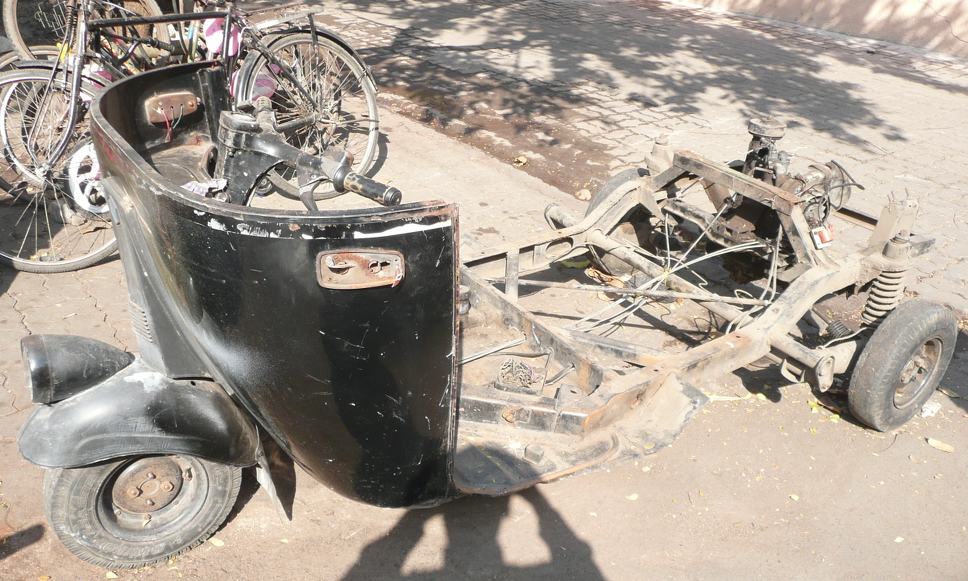 and then introduce a seemingly endless variaty of superstructures
Here's the vanilla auto rickshaw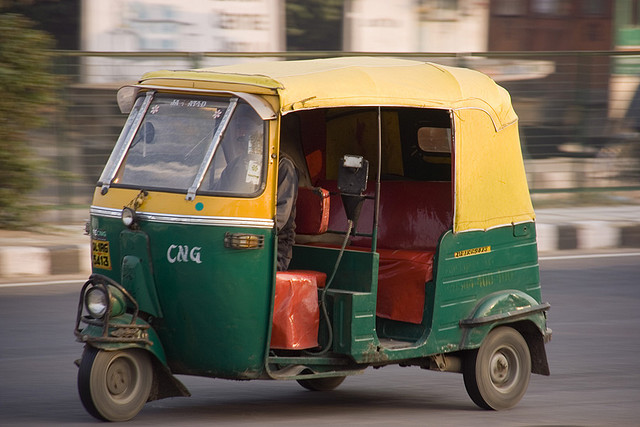 Useful for cargo as well as humans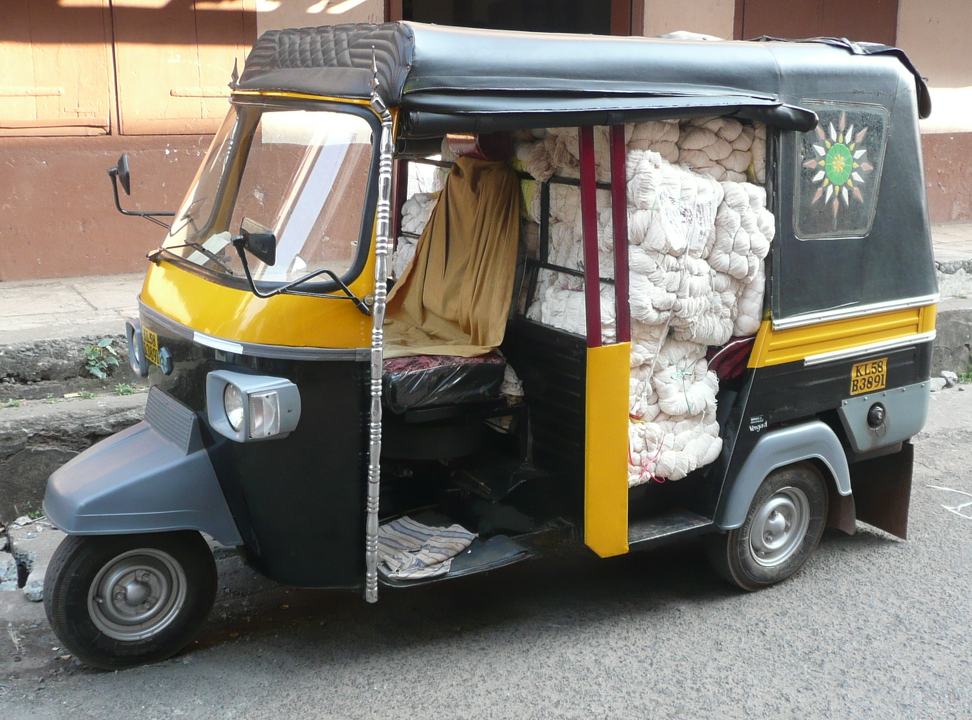 Here's a slightly more spacious version of the basic auto rickshaw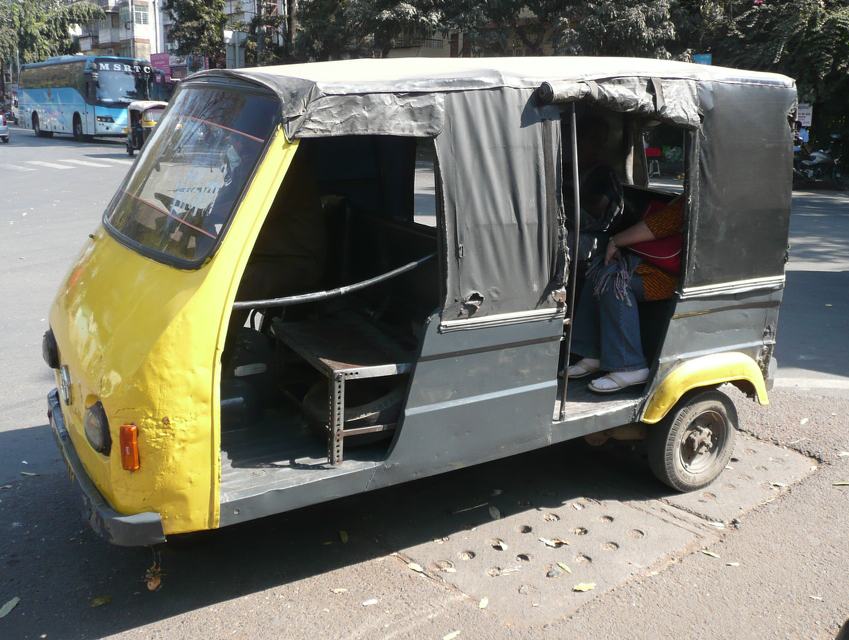 This will prolly hold upwards of 50 people
Limit yet to be found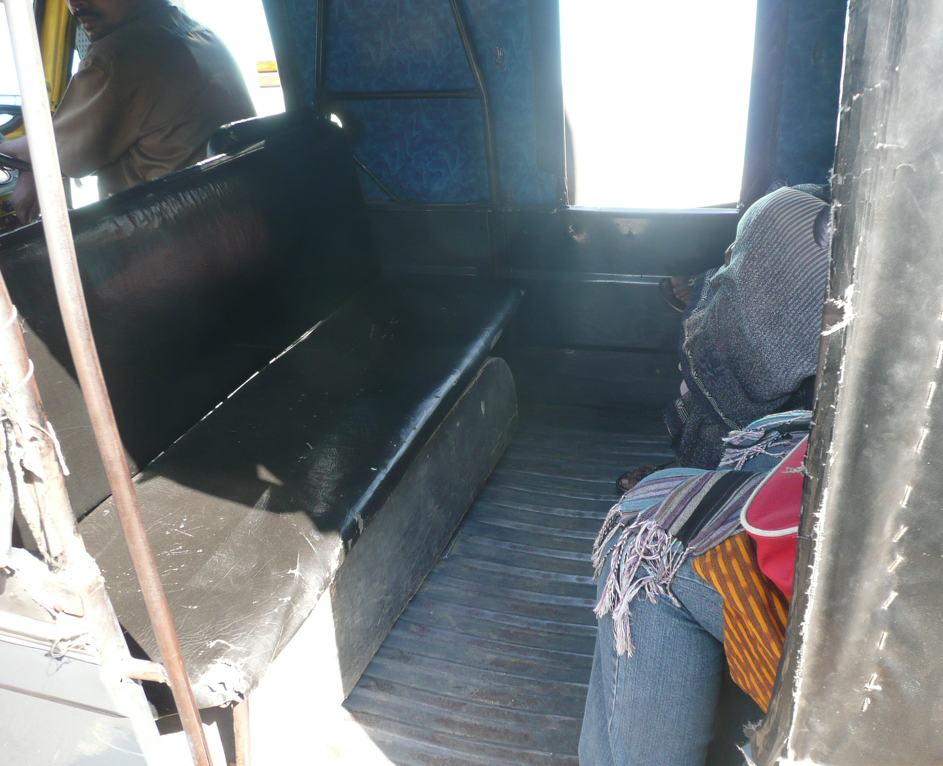 And then a micro bus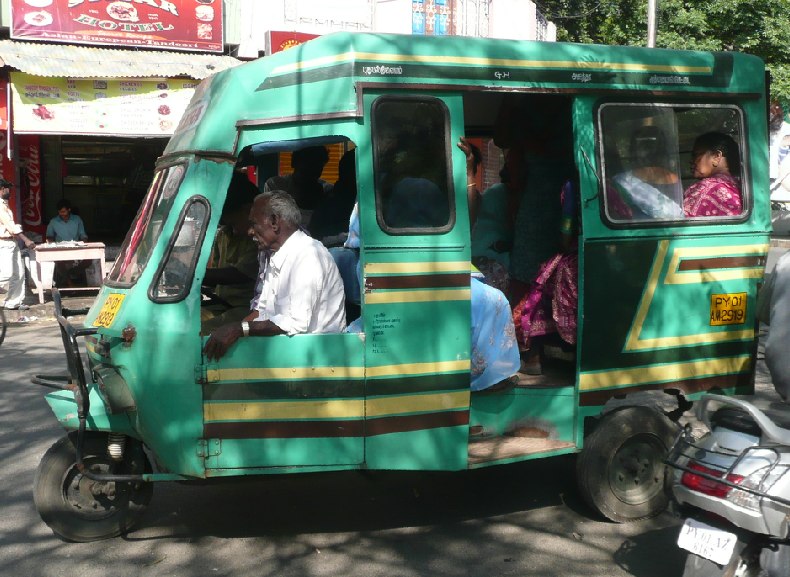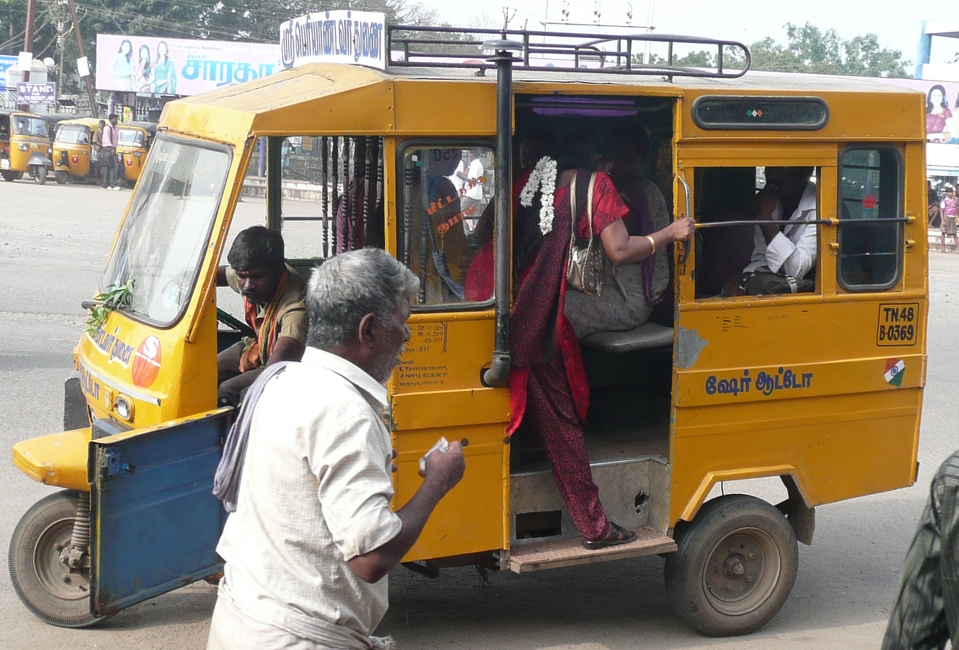 And in the grand Indian tradition, torture its capacity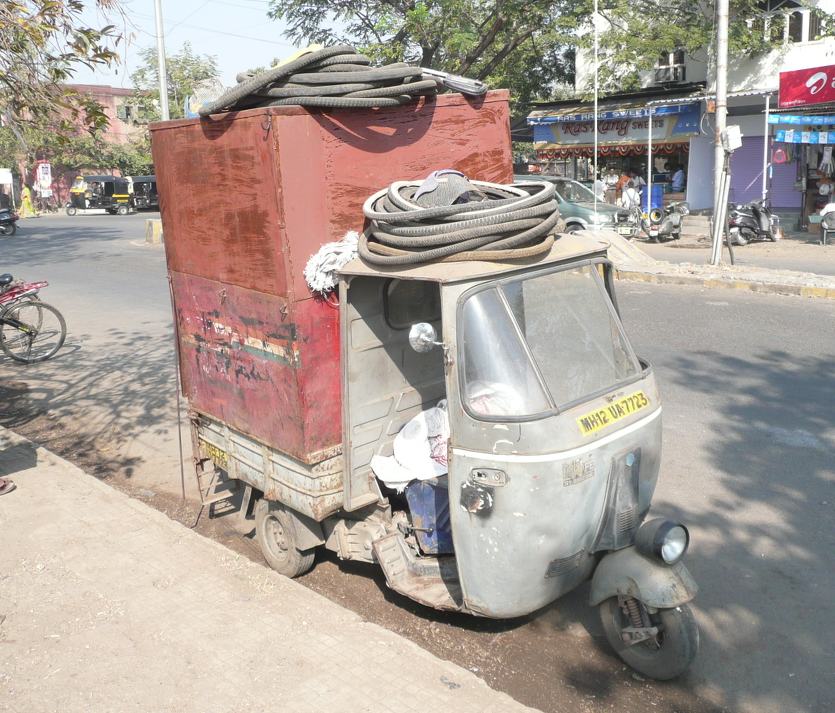 My favorite cargo hauler is this articulating truck, again with the basic 3-wheeler cab and engine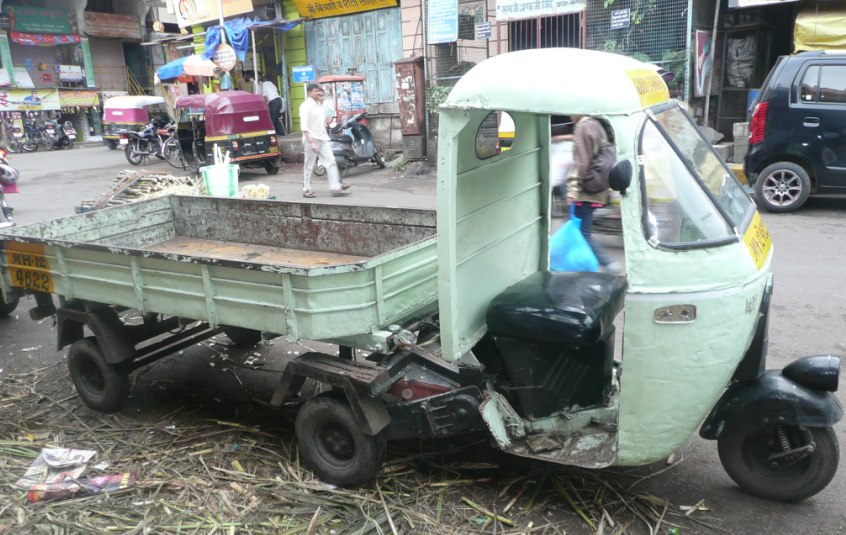 And again, test its capacity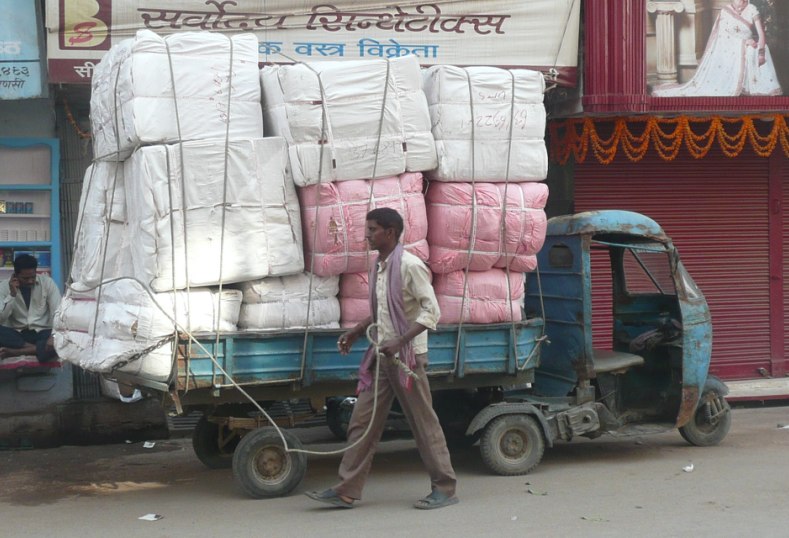 Previous Blog Entry Walking Neighborhoods, Part 2