Walking the neighborhoods, #1
Sep 3
About 10pm Ghzwan, my wonderful interpreter and friend, set out for a walk in his neighborhood--al Hashmi al Shamali.

This year the whole month of September is Ramadan, a time when Muslims fast from 4am until 7pm, so the evenings take on somewhat more significance than usual.

We strolled along an extremely busy street of shops, then wandered onto a side street that contained residences and small workshops.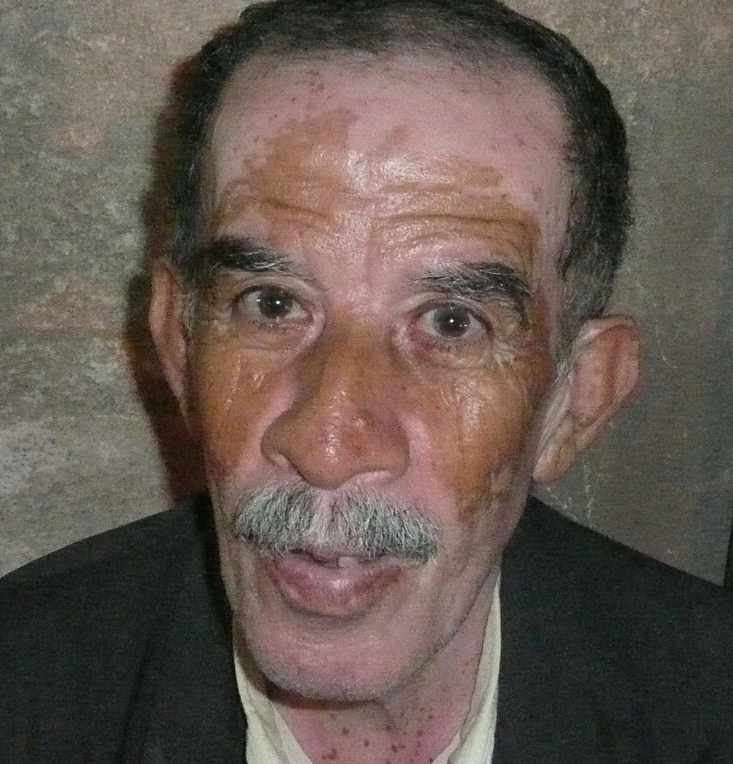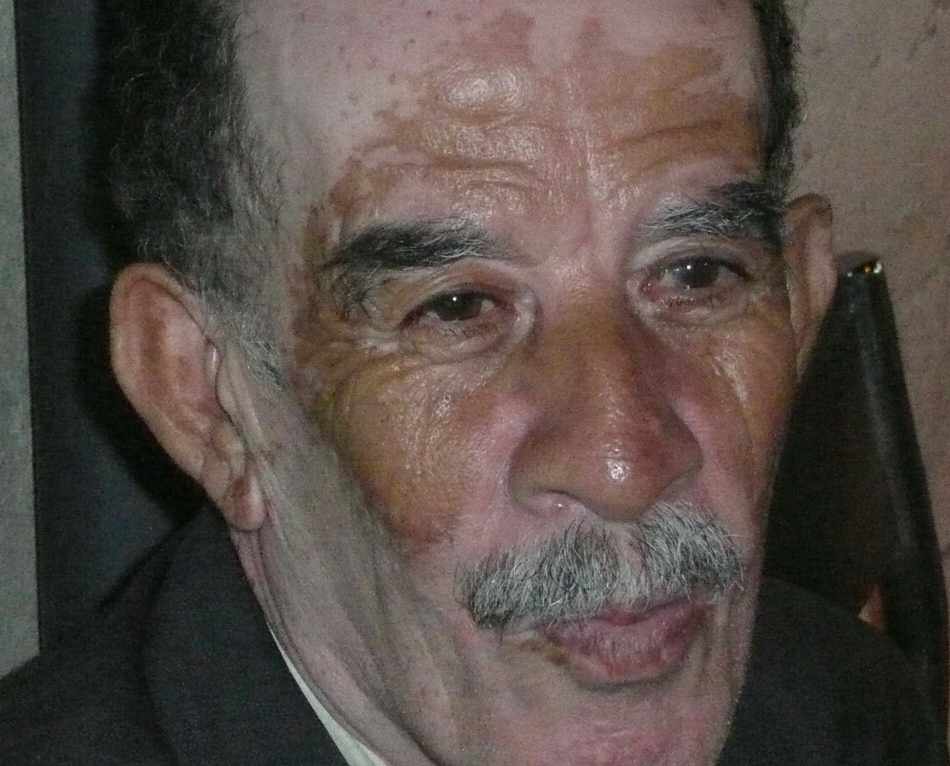 As we walked we stopped and chatted with people. Here's Subhi Mohammed, who runs a small TV repair shop.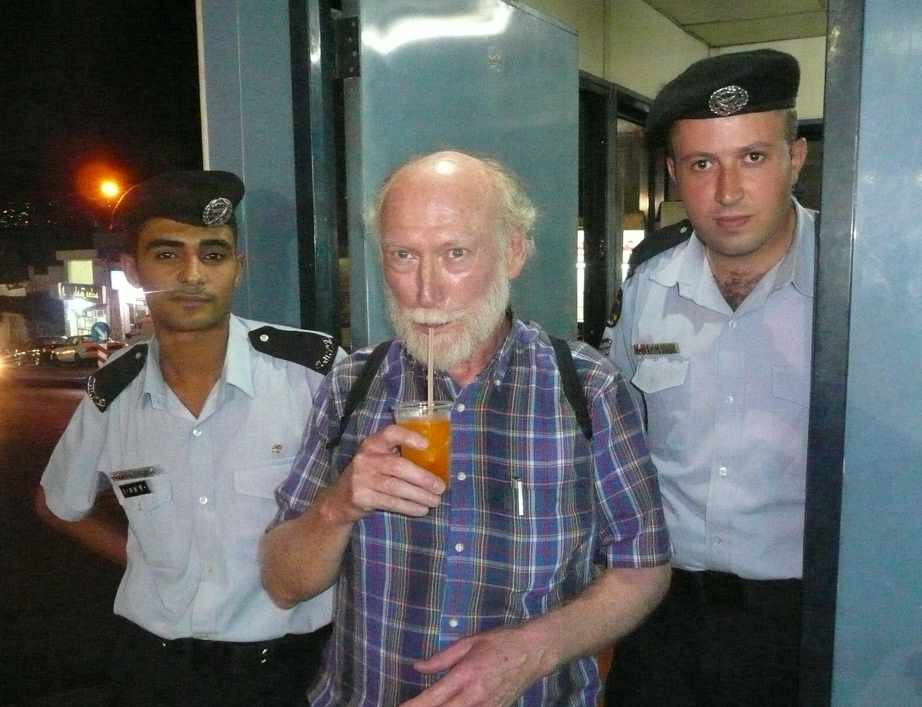 Ali Eid Ashraf Al-Smade
We even spent a pleasant five minutes with the local gendarmes, who ran across the street to buy iced drinks for us. Ghzwan says that these two have been very friendly to Iraqi refugees.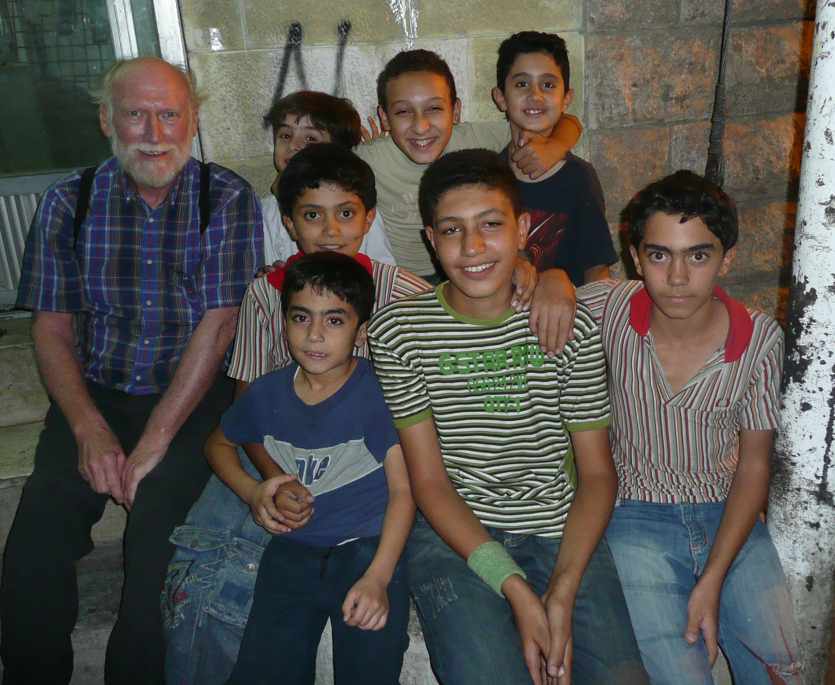 Met this claque of enthusiastic young boys, and taught them how to do a high five (totally foreign to everyone here, it seems)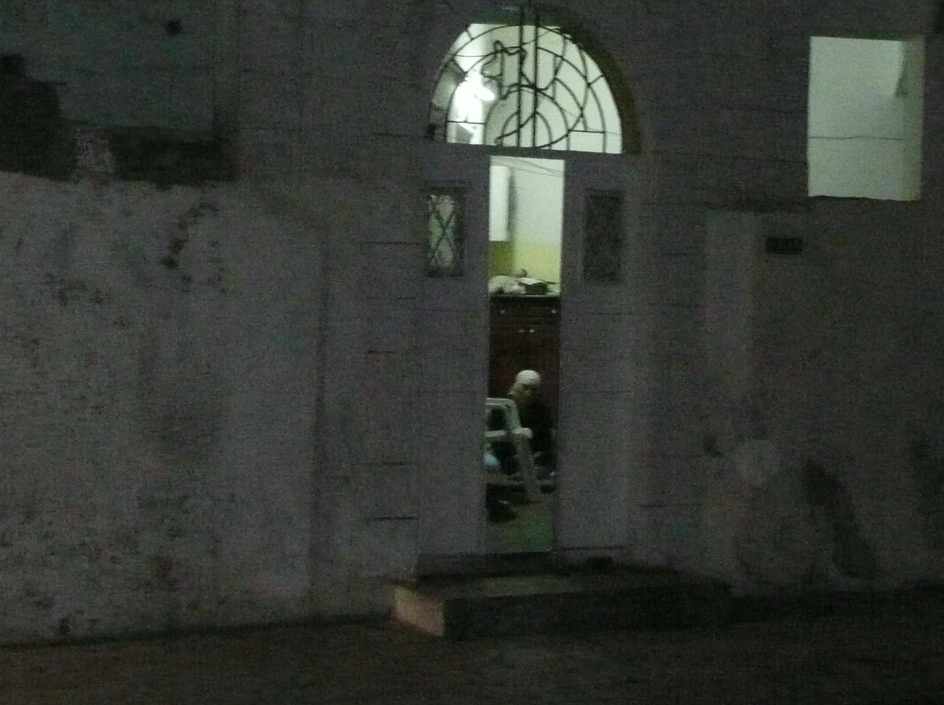 As we were strolling the side street, through a door across the street I spied Kadeja Awad Hussan lying on a mat, with her daughter-in-law near her. We asked if I could come and photograph Kadeja.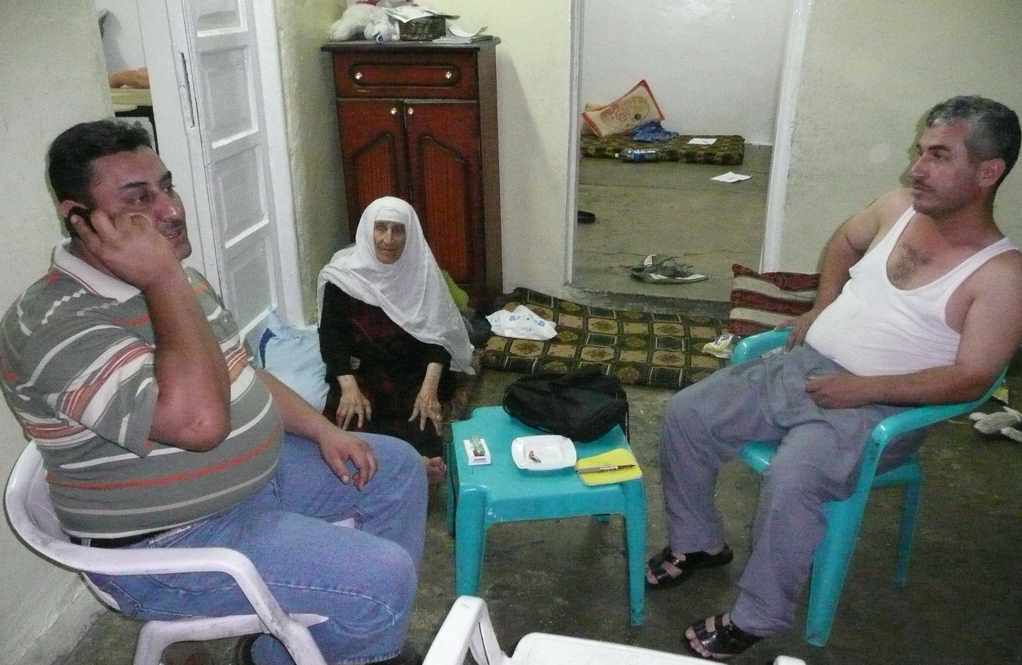 In the living room with Mustafa majdoubeh, her son
When I asked permission to include his wife in a photo, he refused. This is typical here; it's considered "too familiar"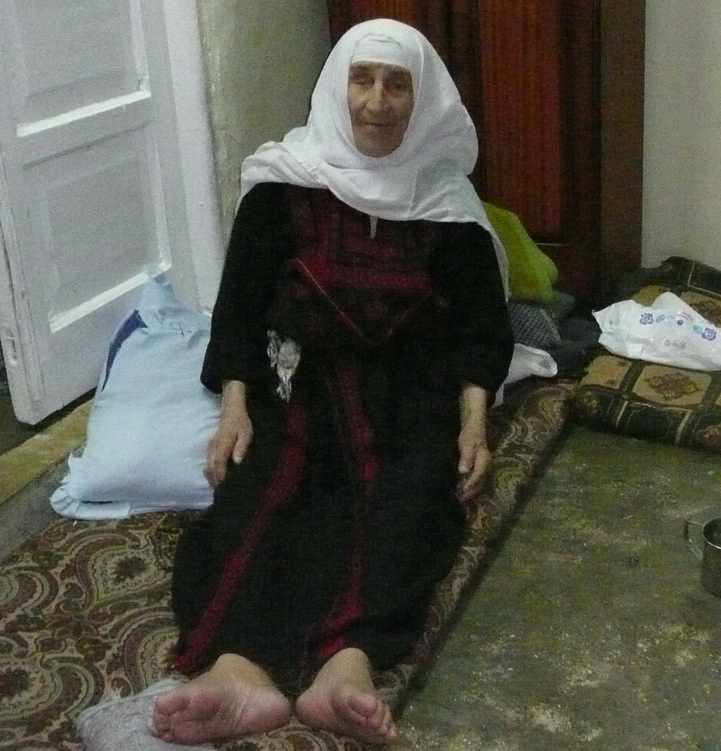 Kadeja is an 80-year-old Palestinian woman, and was born in Yalo, a small village in Palestine. Her garment is a traditional Palestinian one.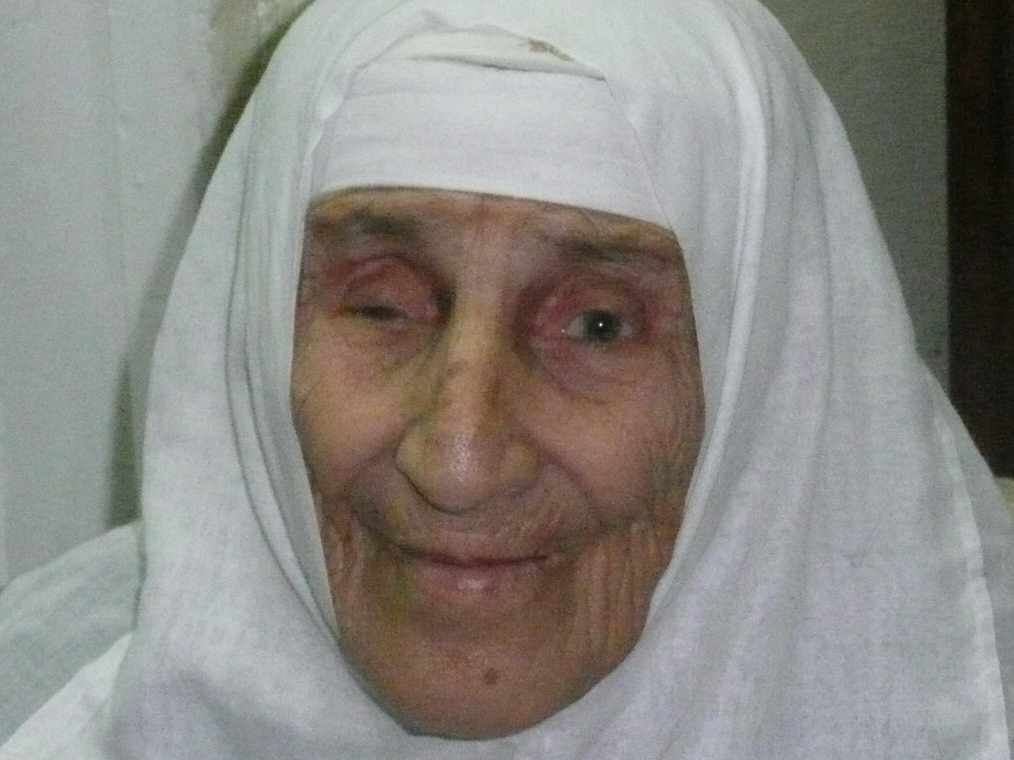 Hard of hearing, sight failing, she still has an upbeat spirit, and enthusiastically said she wanted to go to America
Then strolling a bit later I spied three men taking tea in a small courtyard just off the sidewalk. I looked in and waved to them. Immediately, one of the men waved us into the gathering.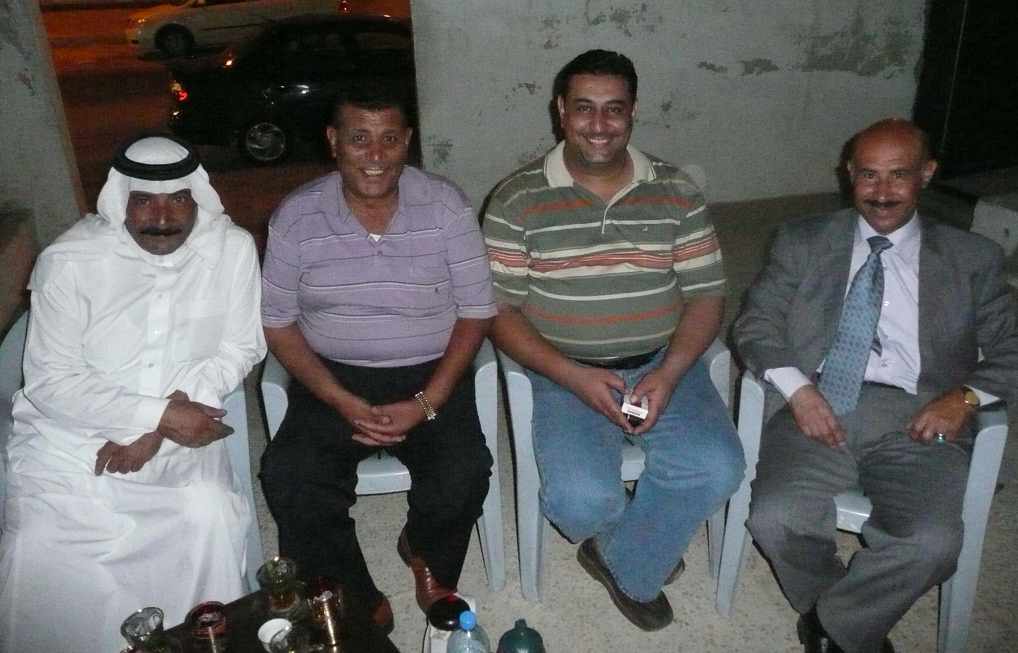 So we joined them around the table; they are three cousins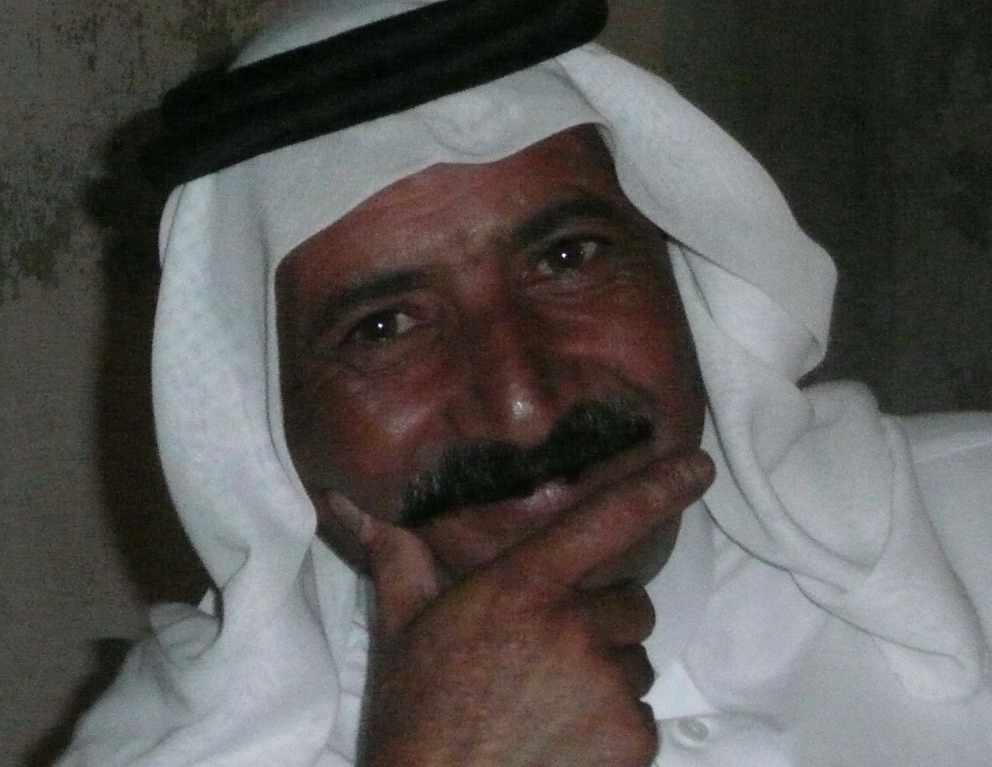 Ali Al-Baraisaa'h, a bedouin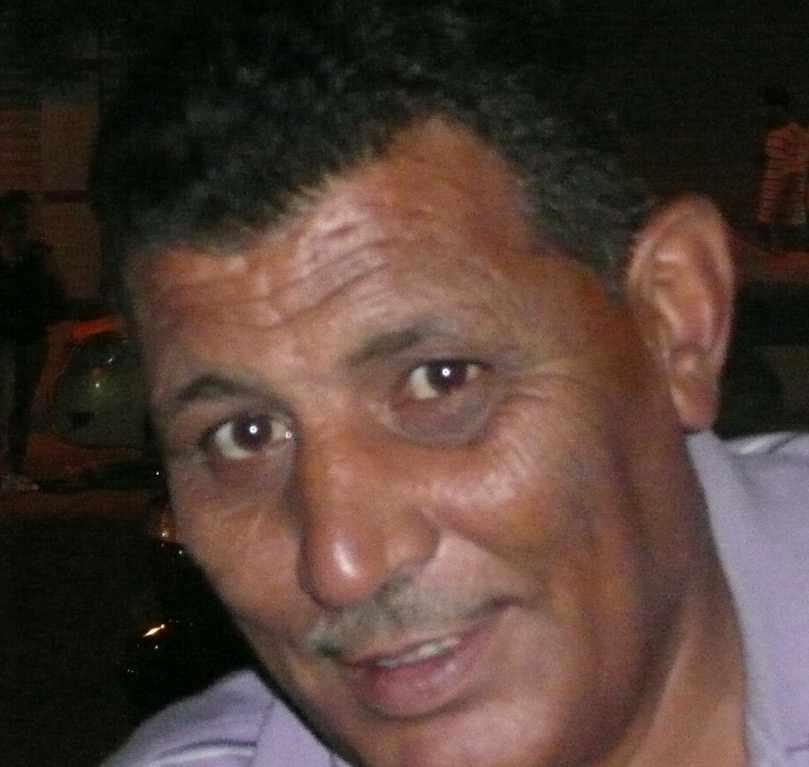 Hilal Al-Baraisaa'h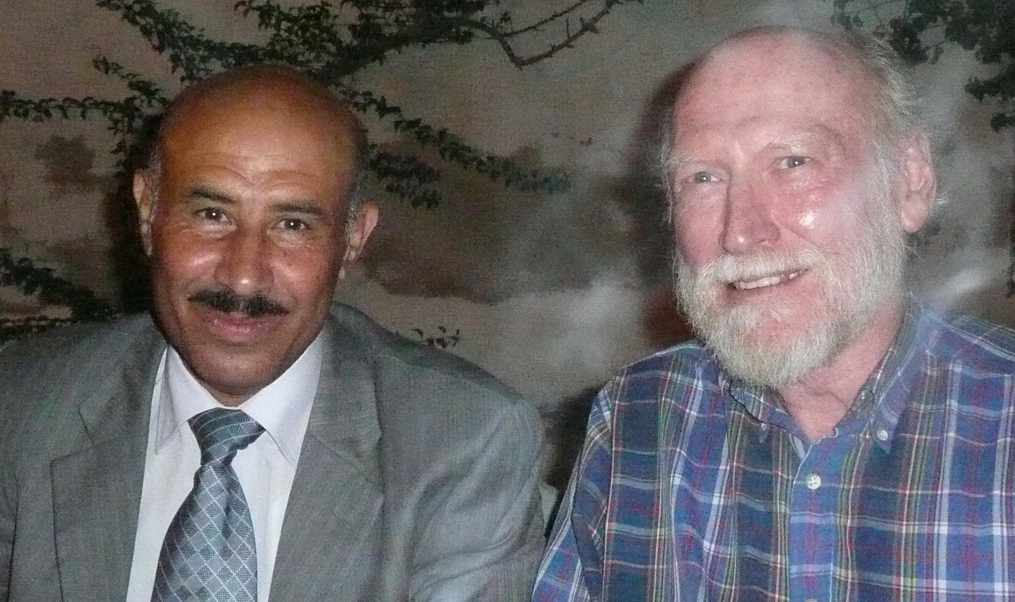 Rashed Al-Baraisaa'h and me; he is a former member of the Jordanian parliament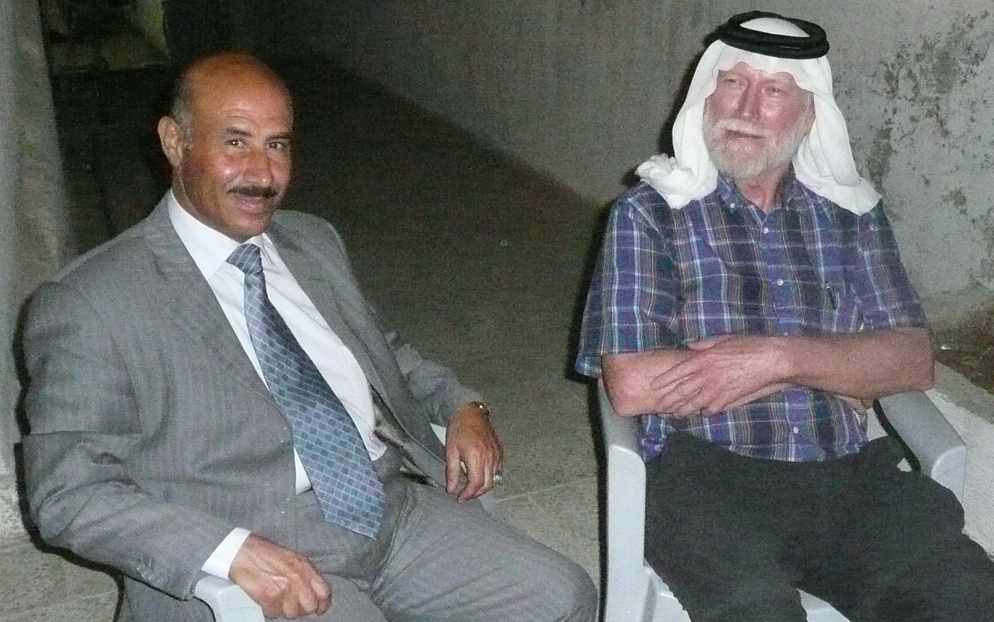 They soon began grooming me for a starring role in the next Lawrence of Arabia sequel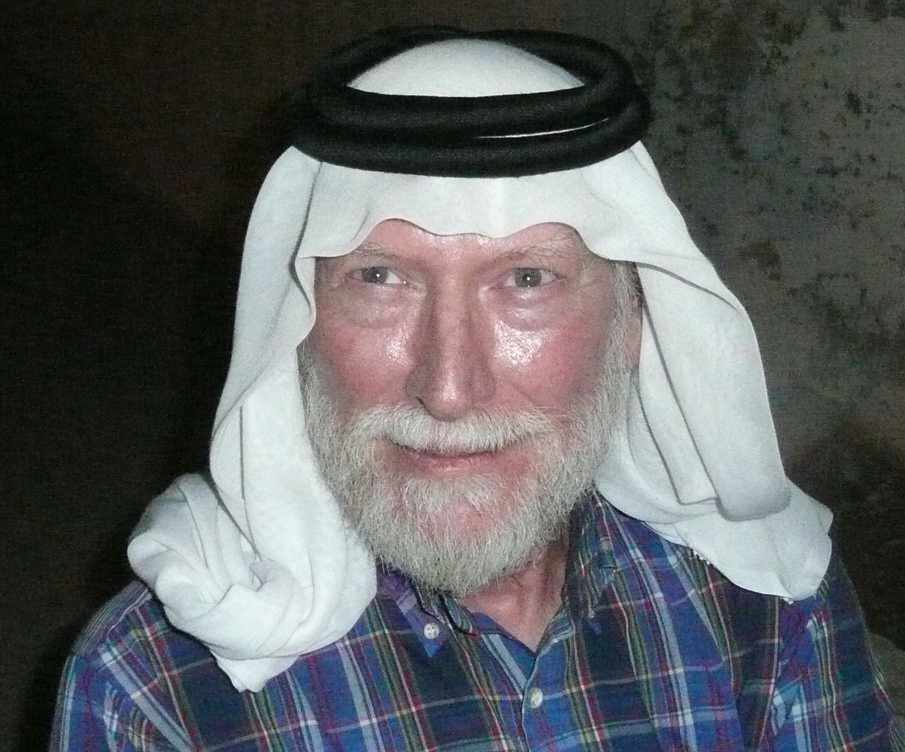 Or perhaps sheikdom. Whaddaya think?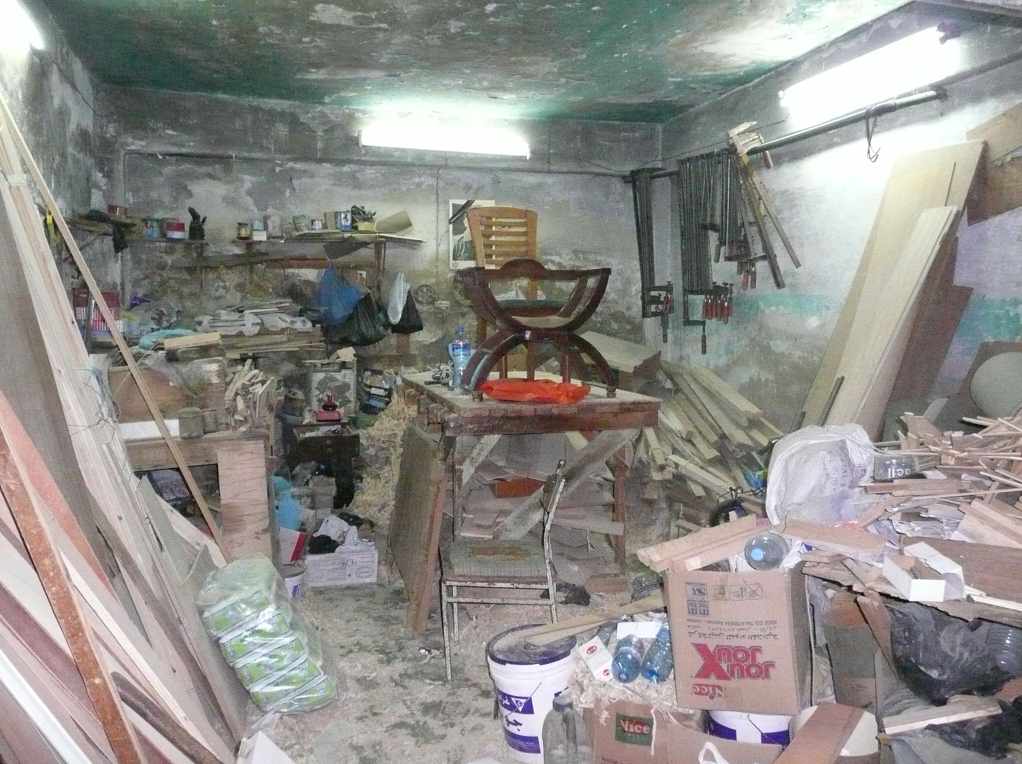 The workshops along the street tended to be very casual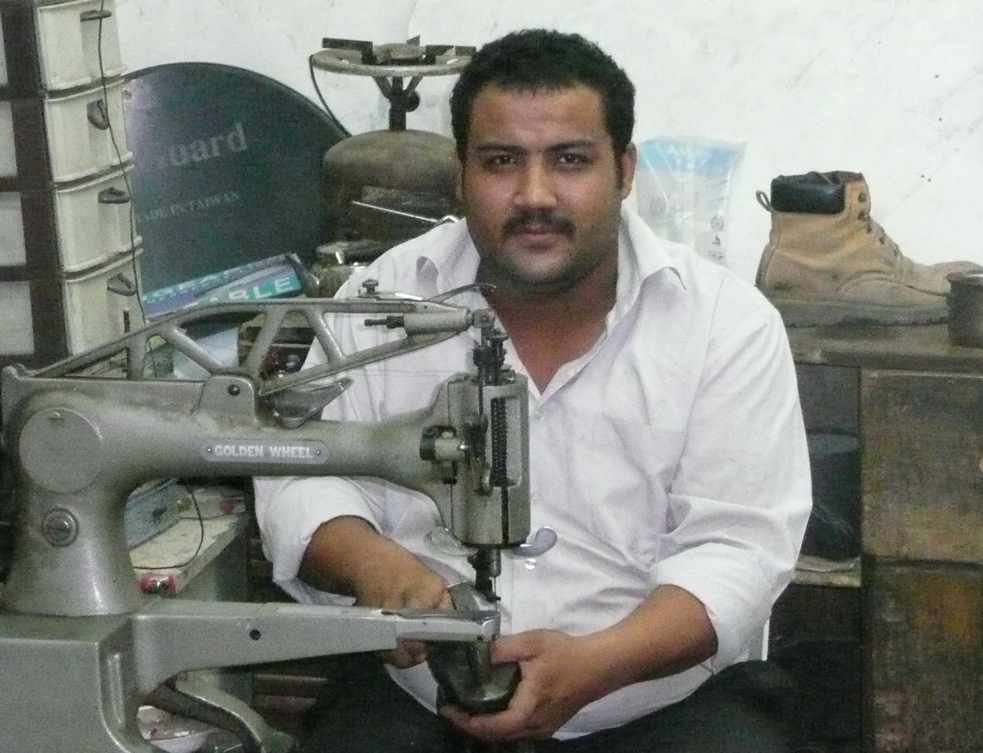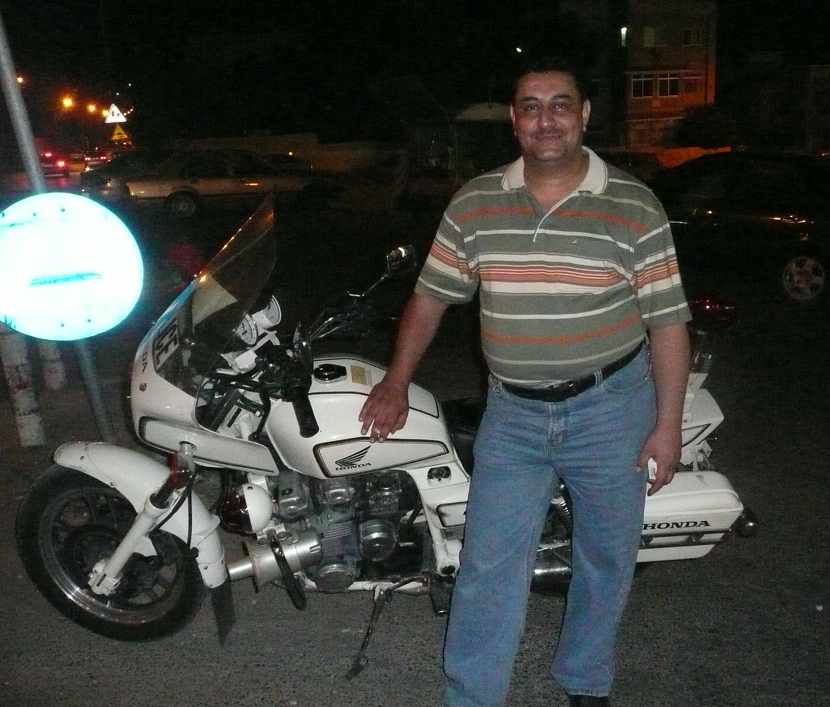 We ended the evening with Ghzwan lusting after this police motorcycle
Previous blog entry (Sep 2 interview)