Muong Khuong is in the north of Vietnam, not far from Sapa, one of the half dozen most prominent tourist destinations in the country

It is home to a number of hill tribes, indigenous people who still retain some of their traditional dress and customs
first we come across this lot where horses are traded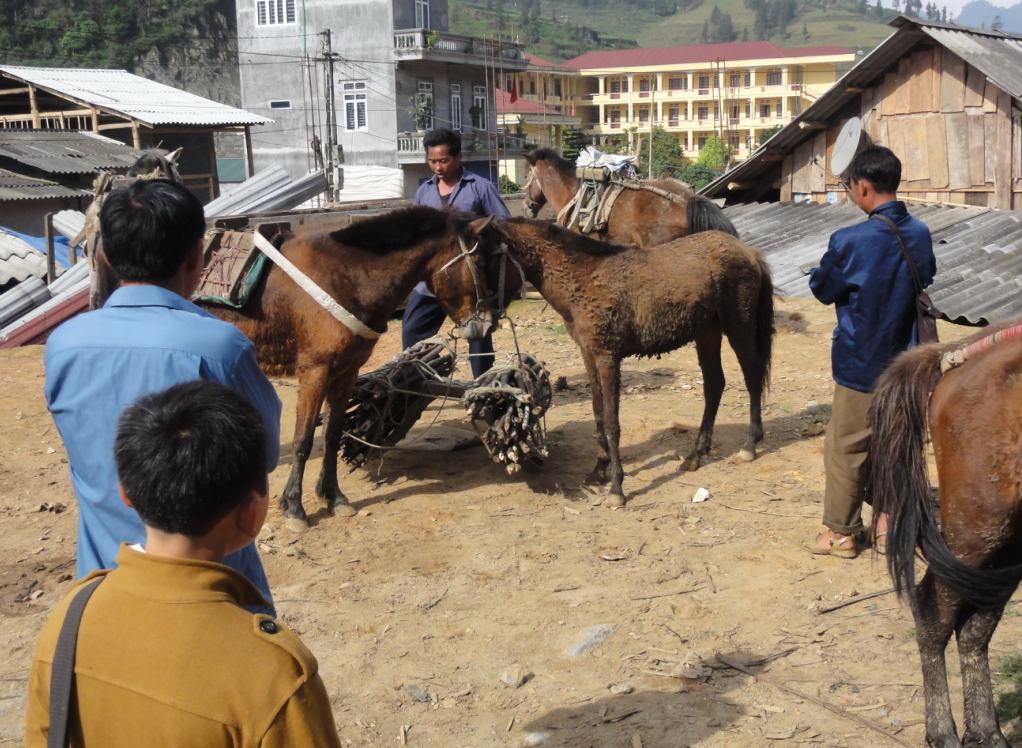 like this one
includes the well-padded (for the horse) saddle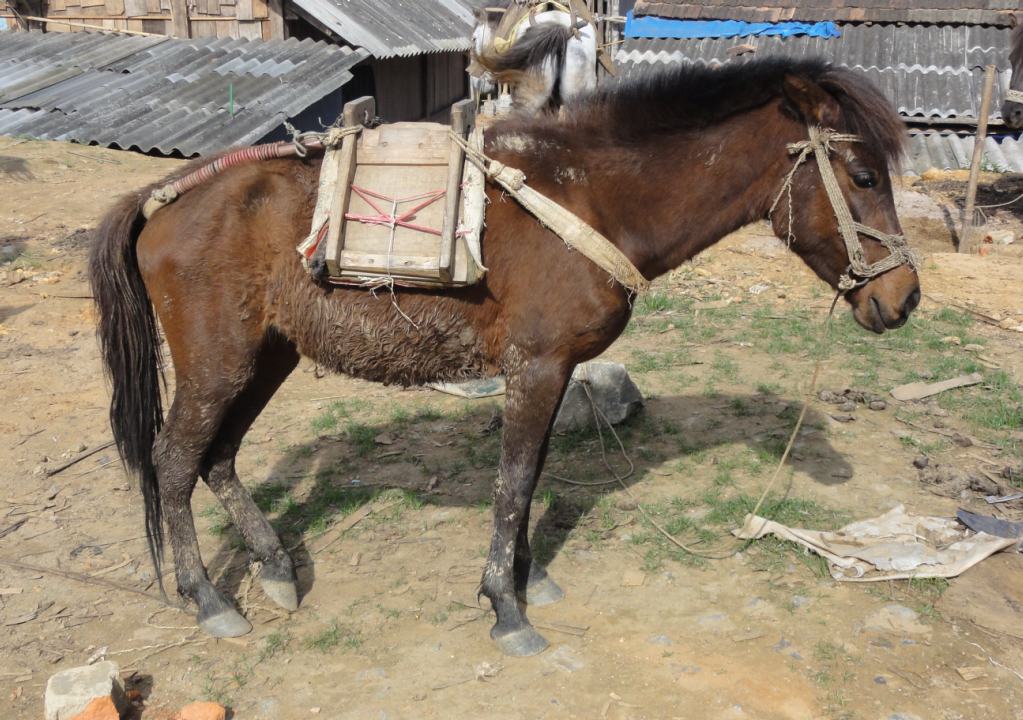 guys, just tuck your testicles into that center slot
you'll be comfortable, right?
you first
ok, maybe that's just the unit that holds the actual saddle
I'll check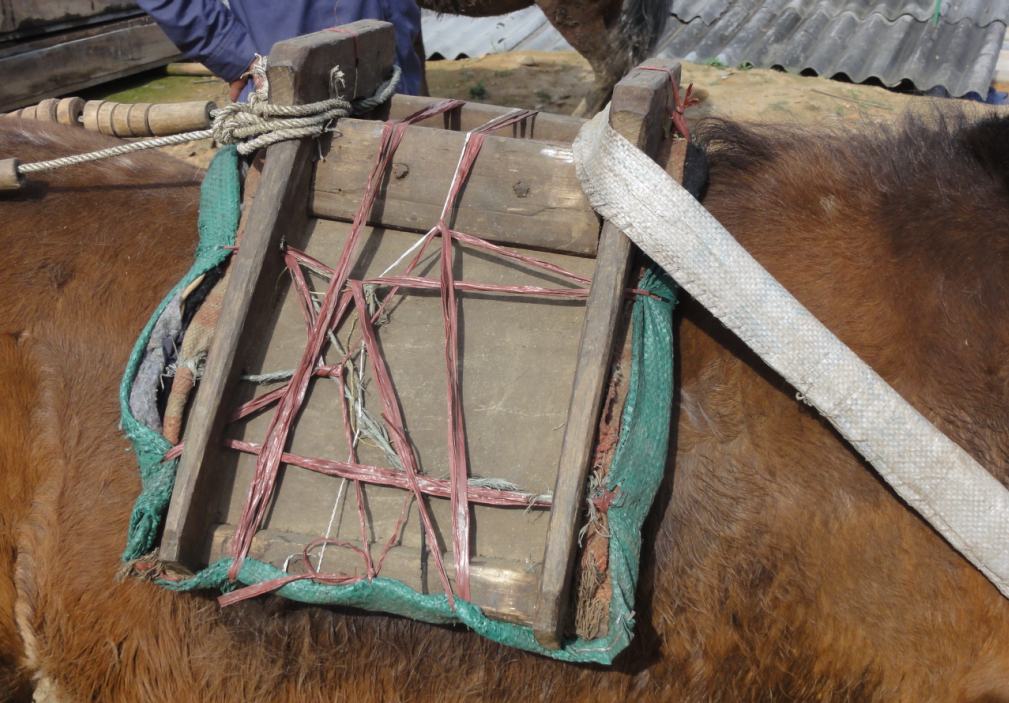 so we walk a little farther, seeing goods being brought to market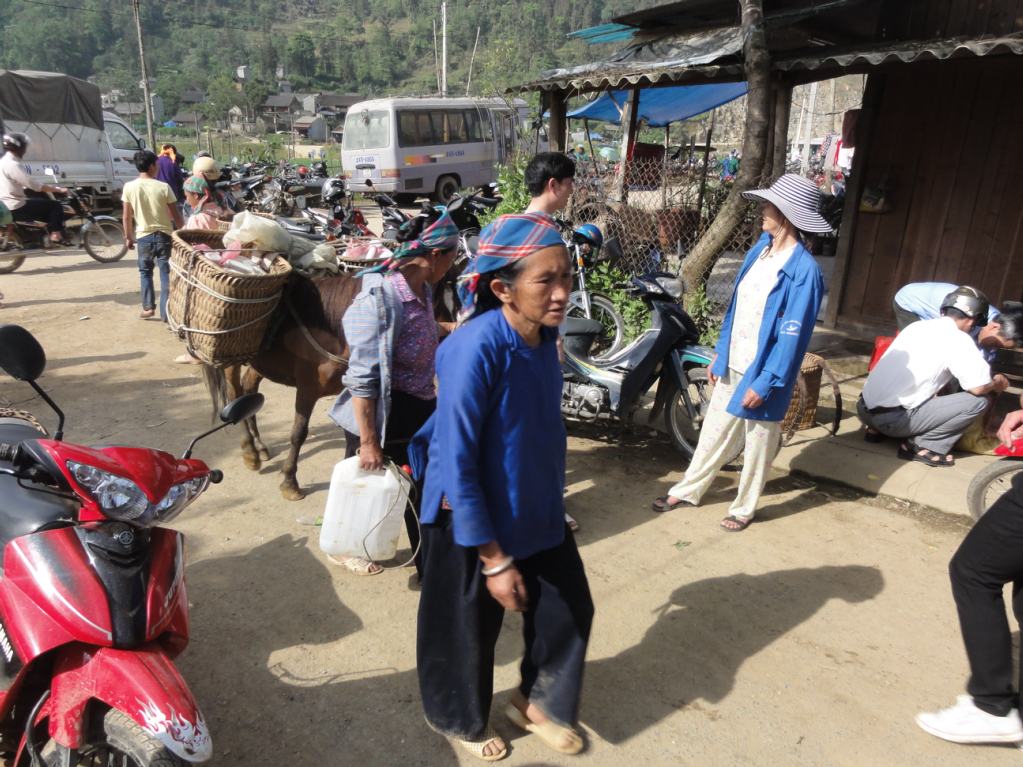 hey, little girl, wait...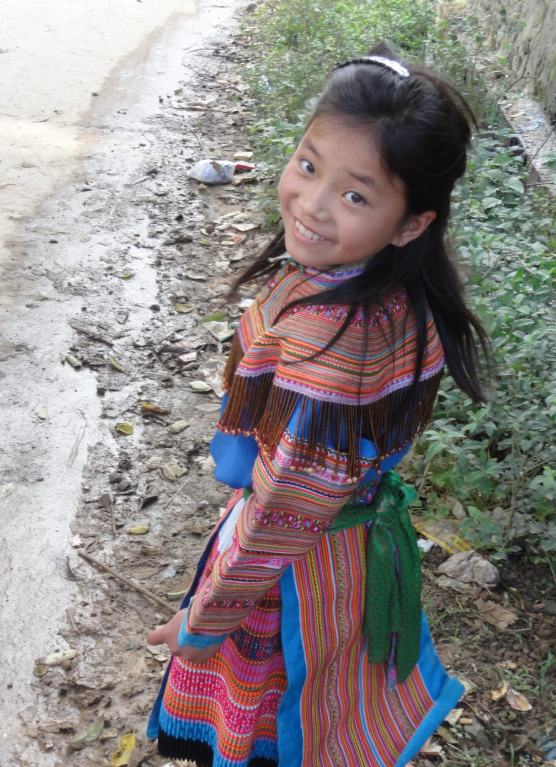 ahhh
will I ever get tired of photographing these wonderful faces?
not likely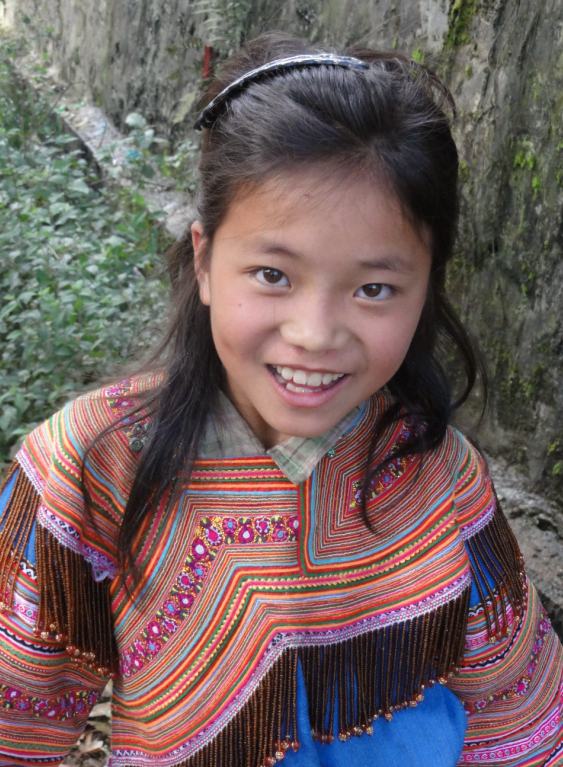 but the market?
oh yeah, we found it
Every self-respecting market has a place to get something to eat
whether sit-down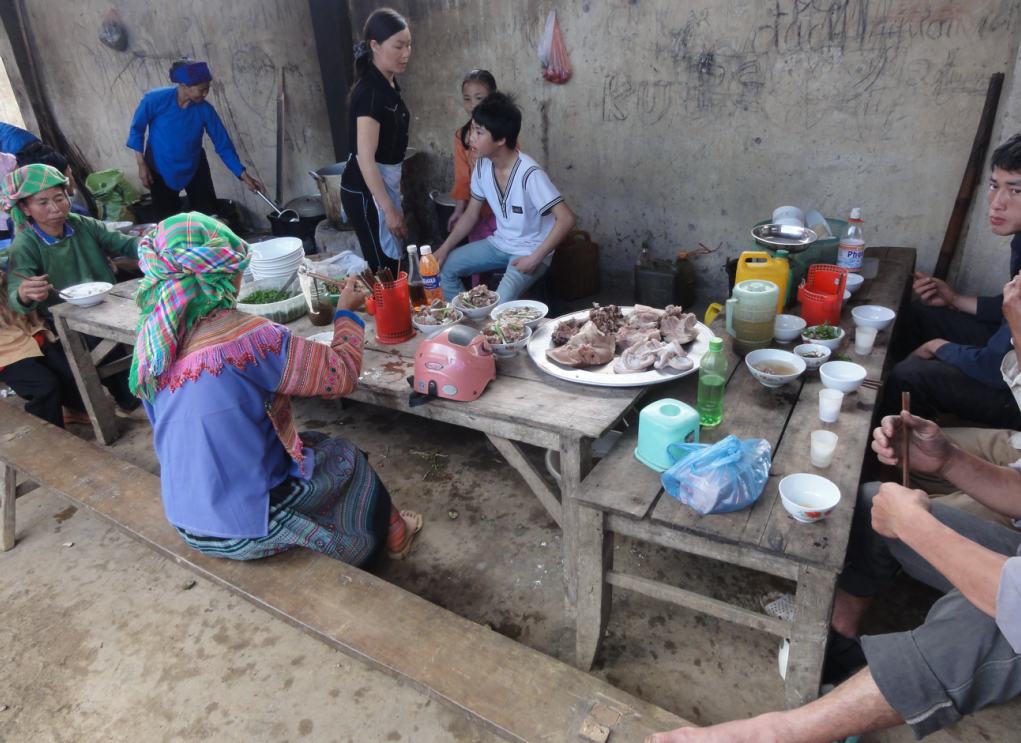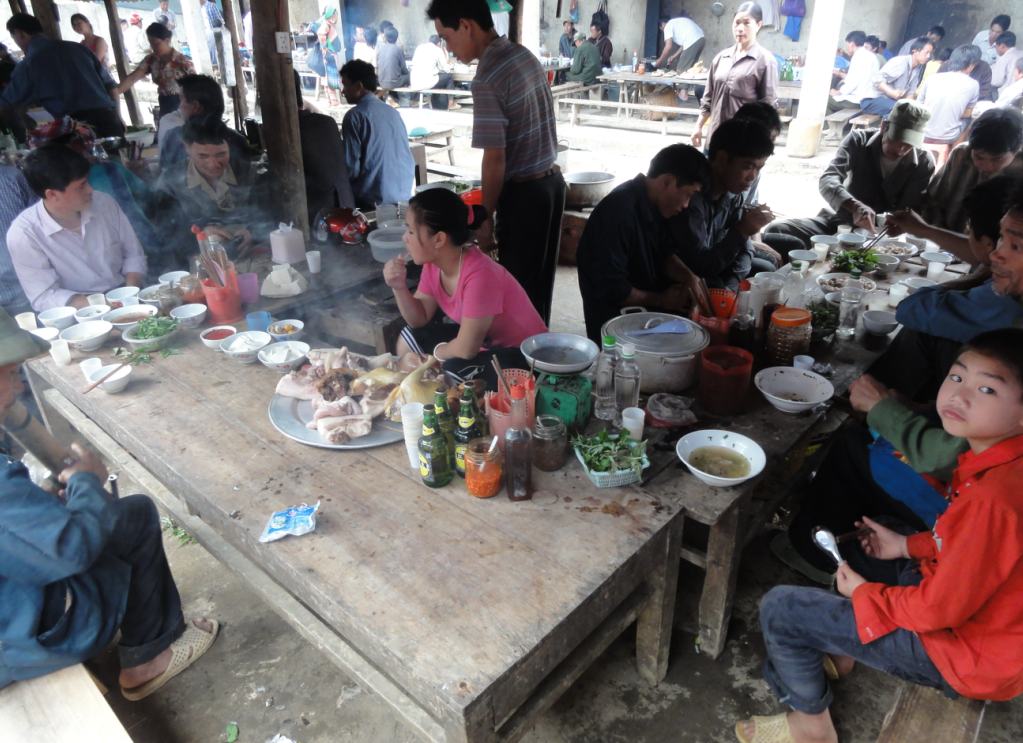 or take-away fast food
tended by some Hmong women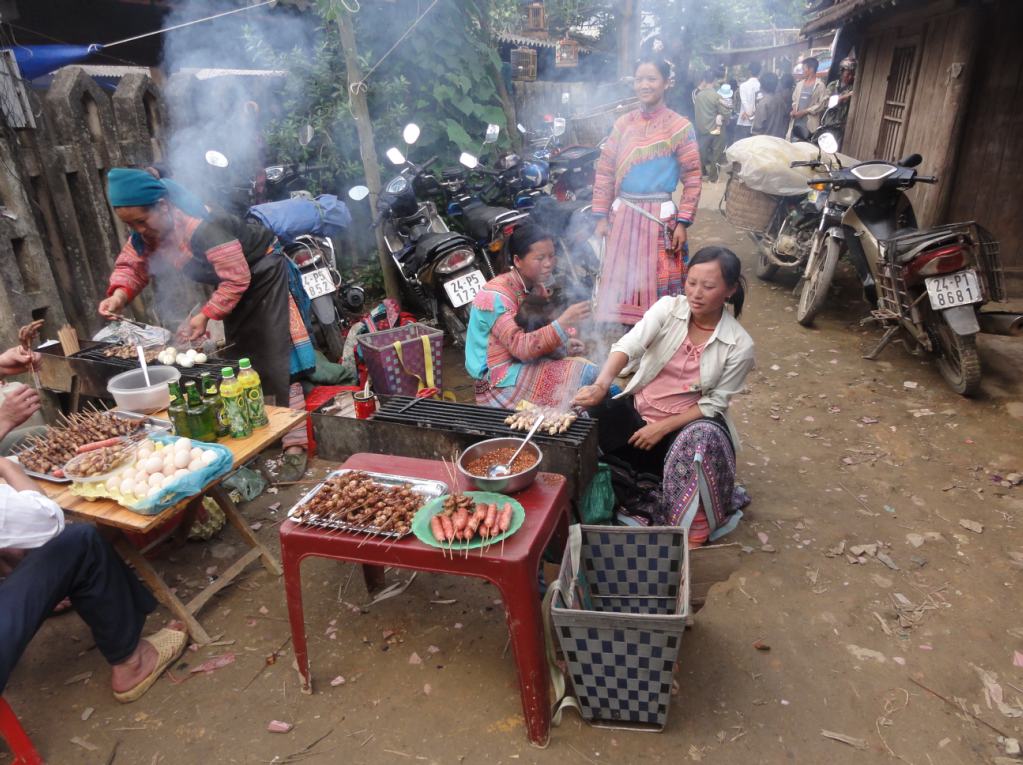 and speaking of Hmong women...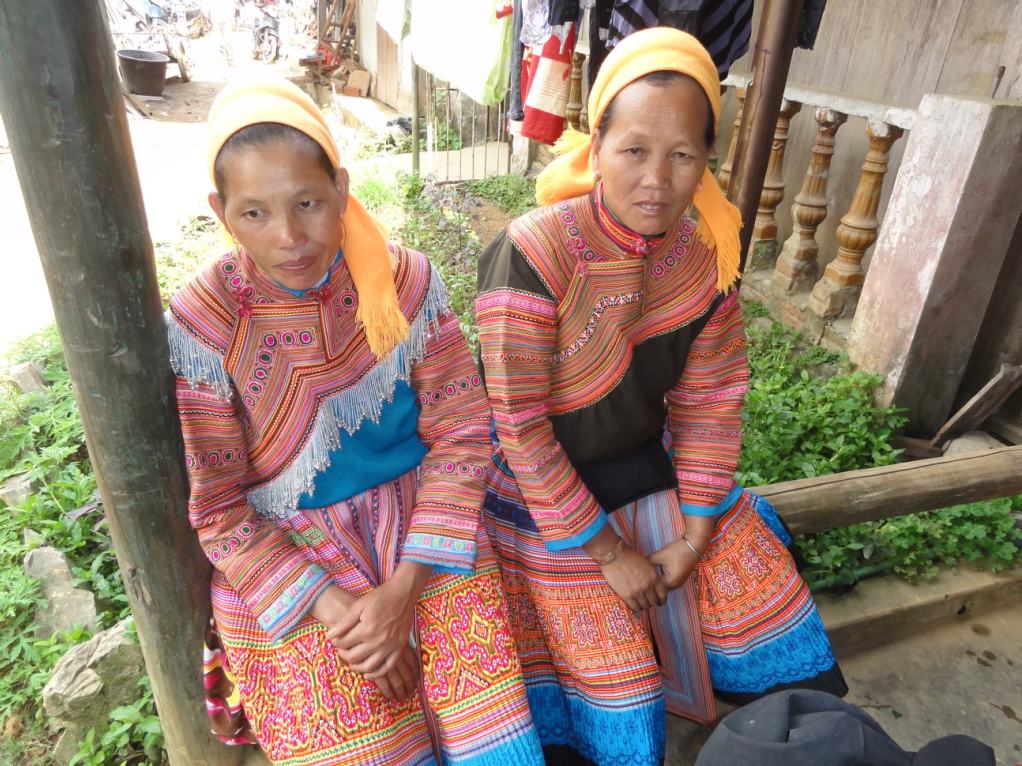 don't you love the intricate patterns in their costume?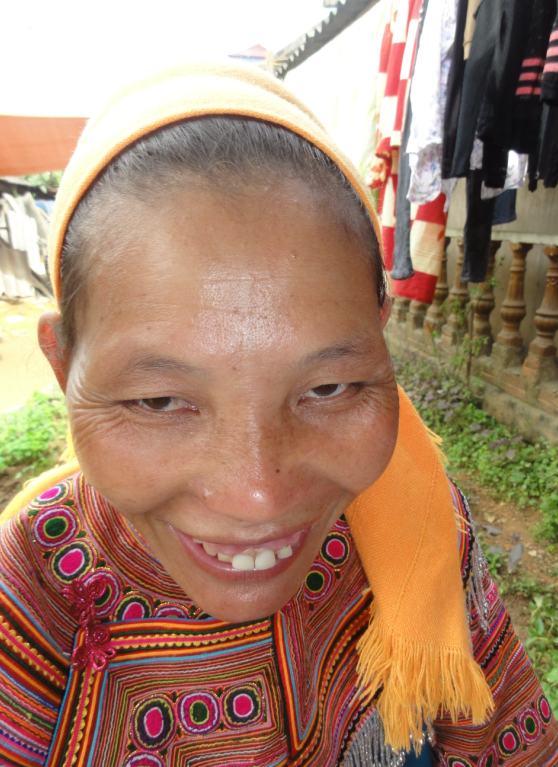 they don't seem to want to look you in the eye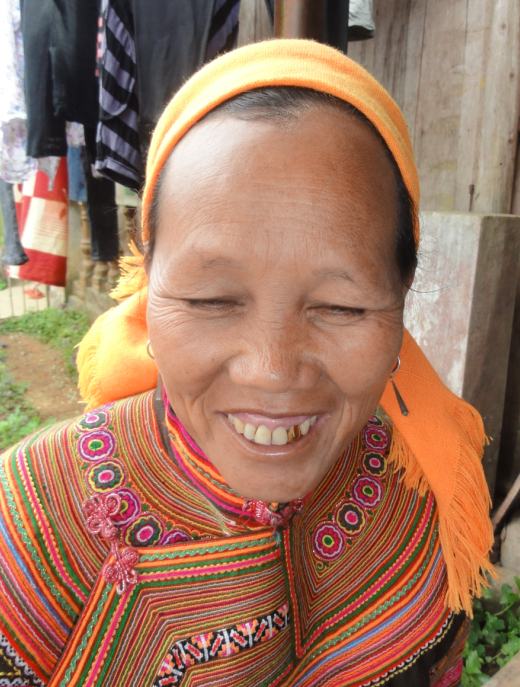 except this one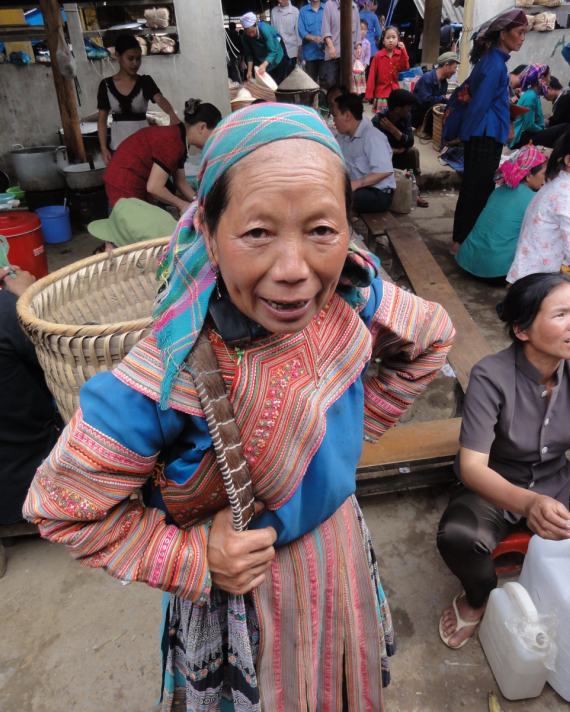 oh, and this one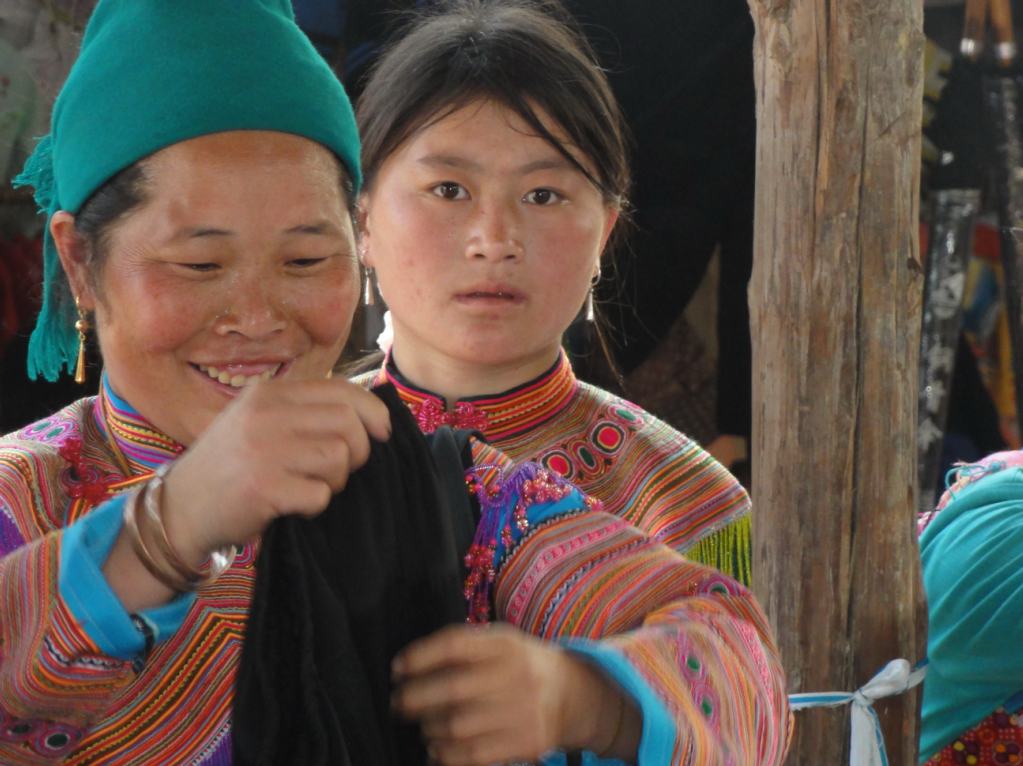 in every country I visit, mothers are delighted when you pay attention to their kids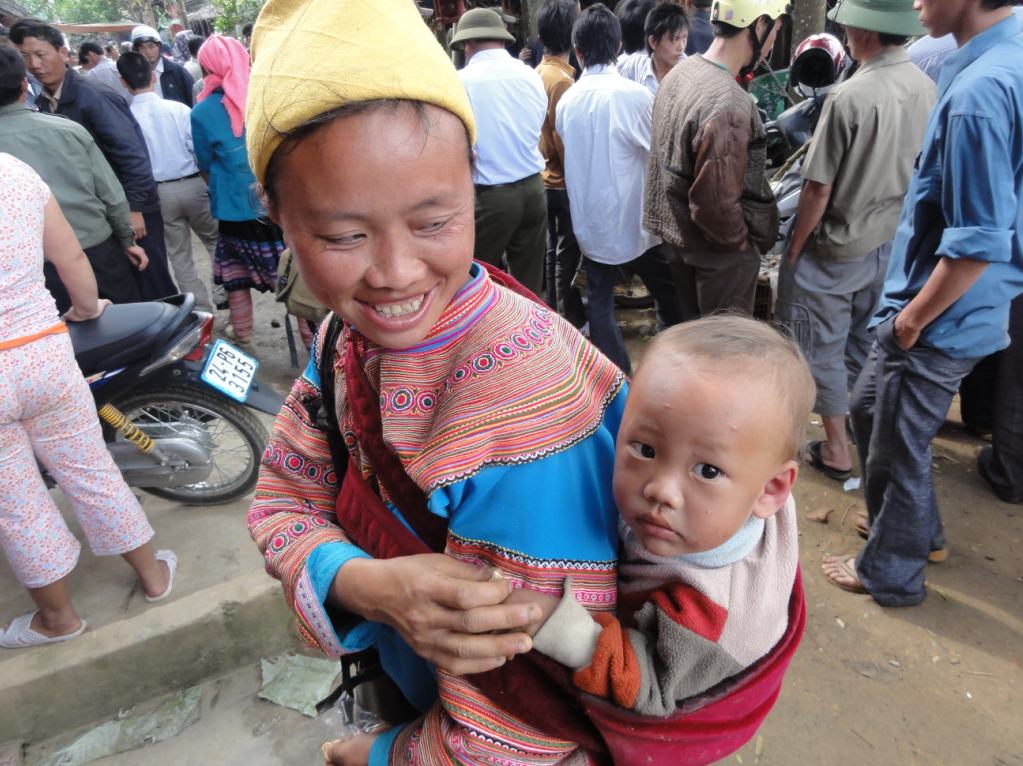 but back to food at the market
you can buy all the ready-to-cook beef you want here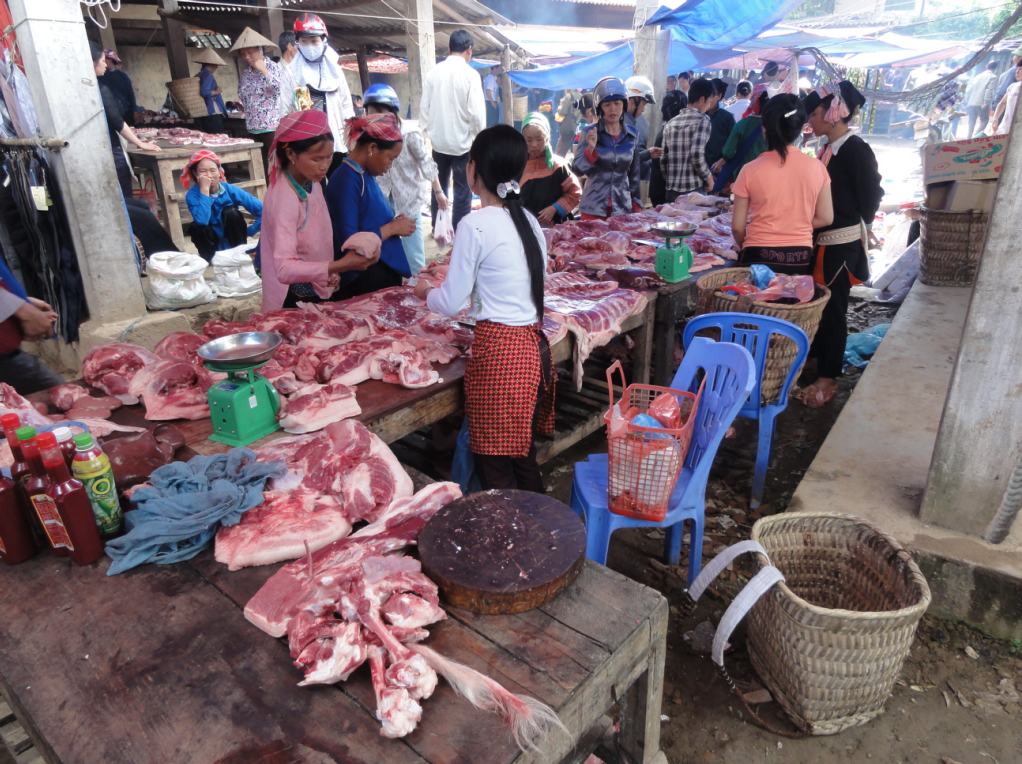 or buy a live version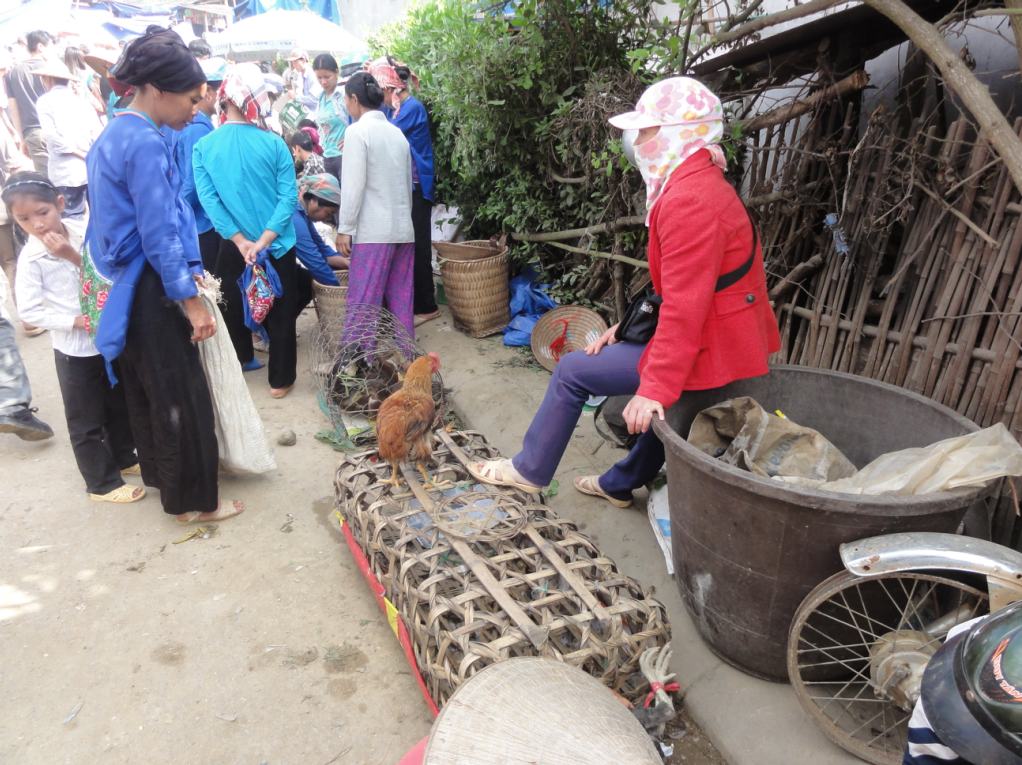 or wait for the next generation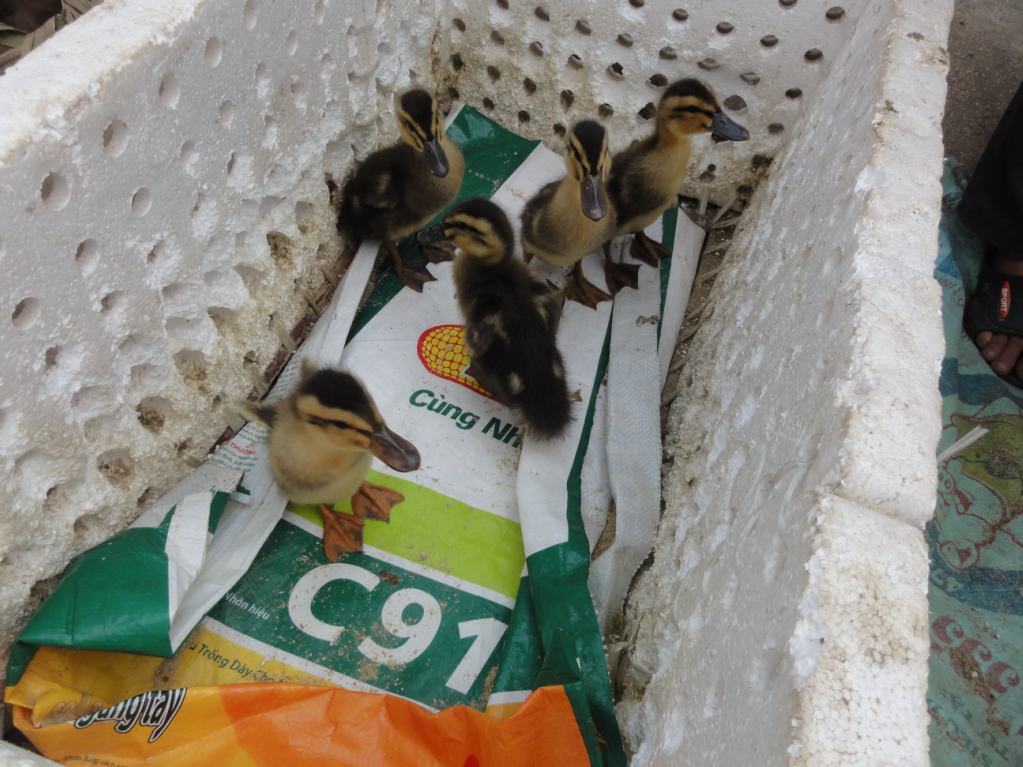 women from the Giay tribe, peddling bulk grain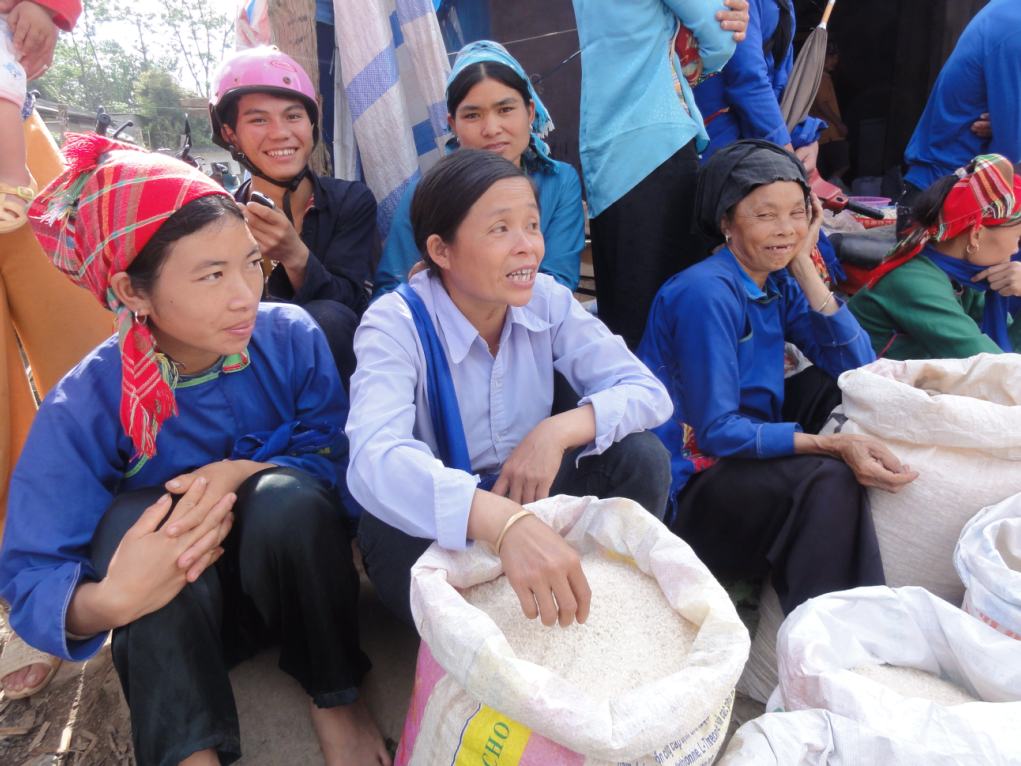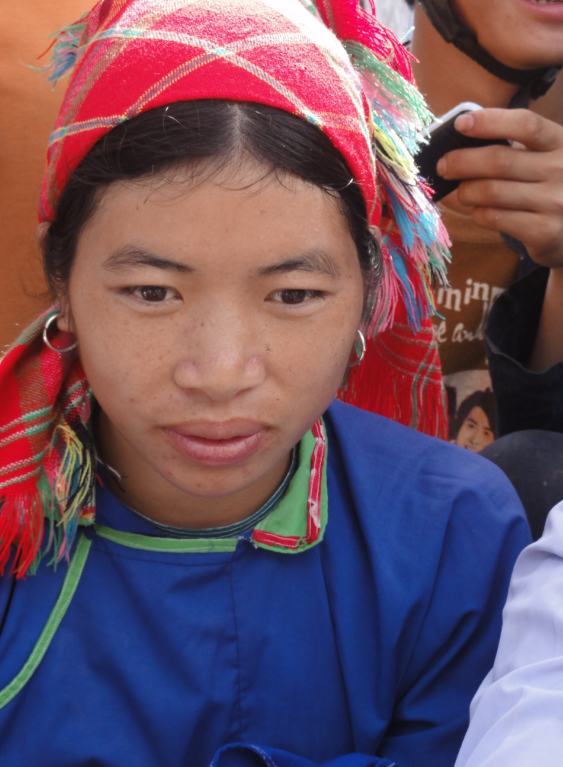 do you need protection from the sun?
sample the conical hats, Vietnam's signature headwear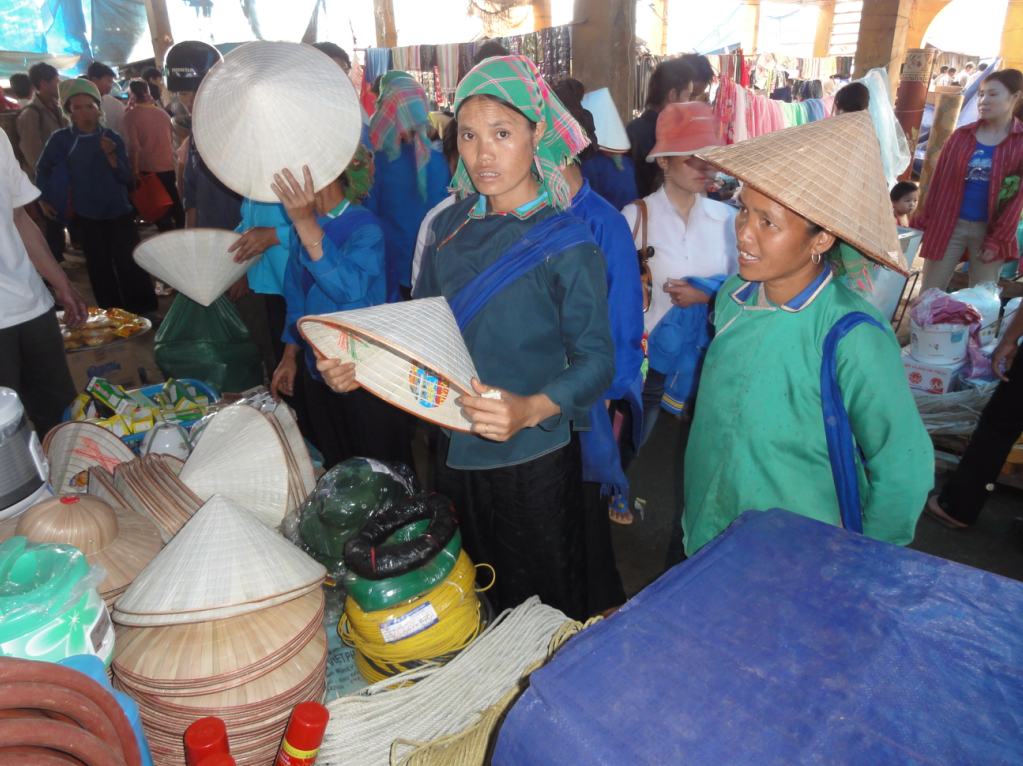 time out for a brief snack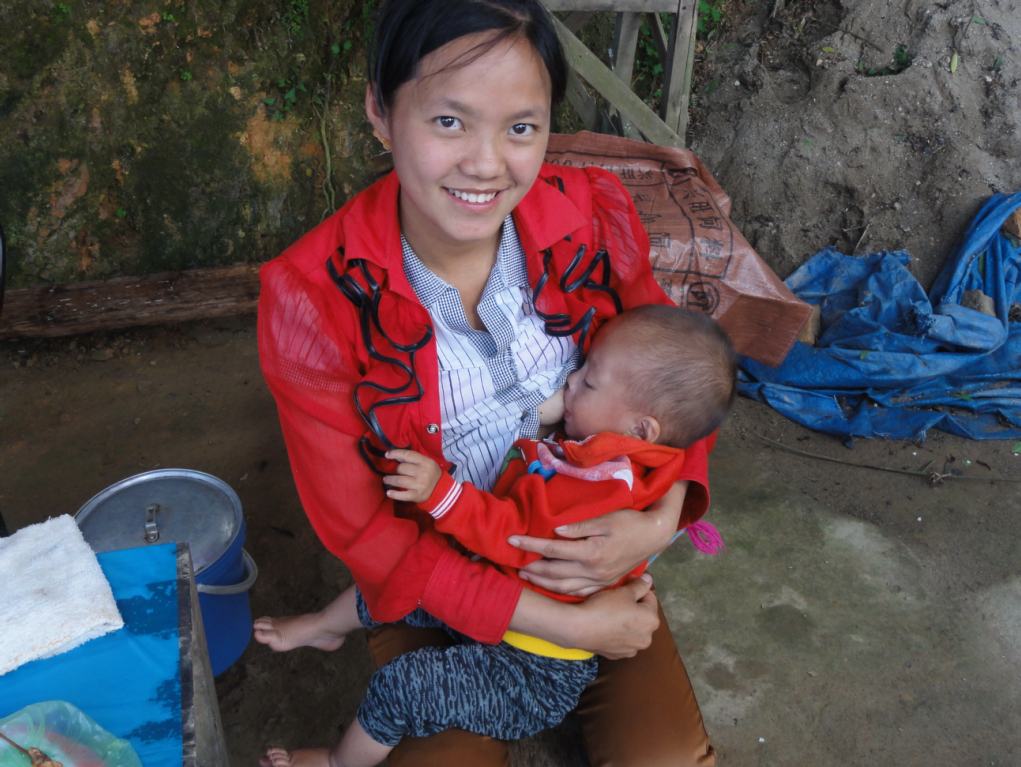 back on the street, yet another Hmong woman
I love this pert young lady, with traditional hat and motorbike helmet