Vicuņa is a nothing town. It's small-town Chile. But it has worked well for me--although after four months here I'm quite ready to move on.

Though there's nothing spectacular here, it's large enough to have a reasonably wide variety of shops, and small enough so that the town itself is a neighborhood.

It has been my habit to stroll to and through the plaza every day--sometimes two or three times, waving to people, talking to people, photographing people.

And I'm on a friendly basis with a few shopkeepers and a few neighbors.

So from a people standpoint, Vicuņa gives a measure of satisfaction.

Following are just a few snapshots of my Vicuņa experience.
Hugo, on the left, works at the hostel I've been staying at.
He asked me if I wanted to come to an evening of music at Ricardo's (the man on the right)
Edmundo came with his guitar.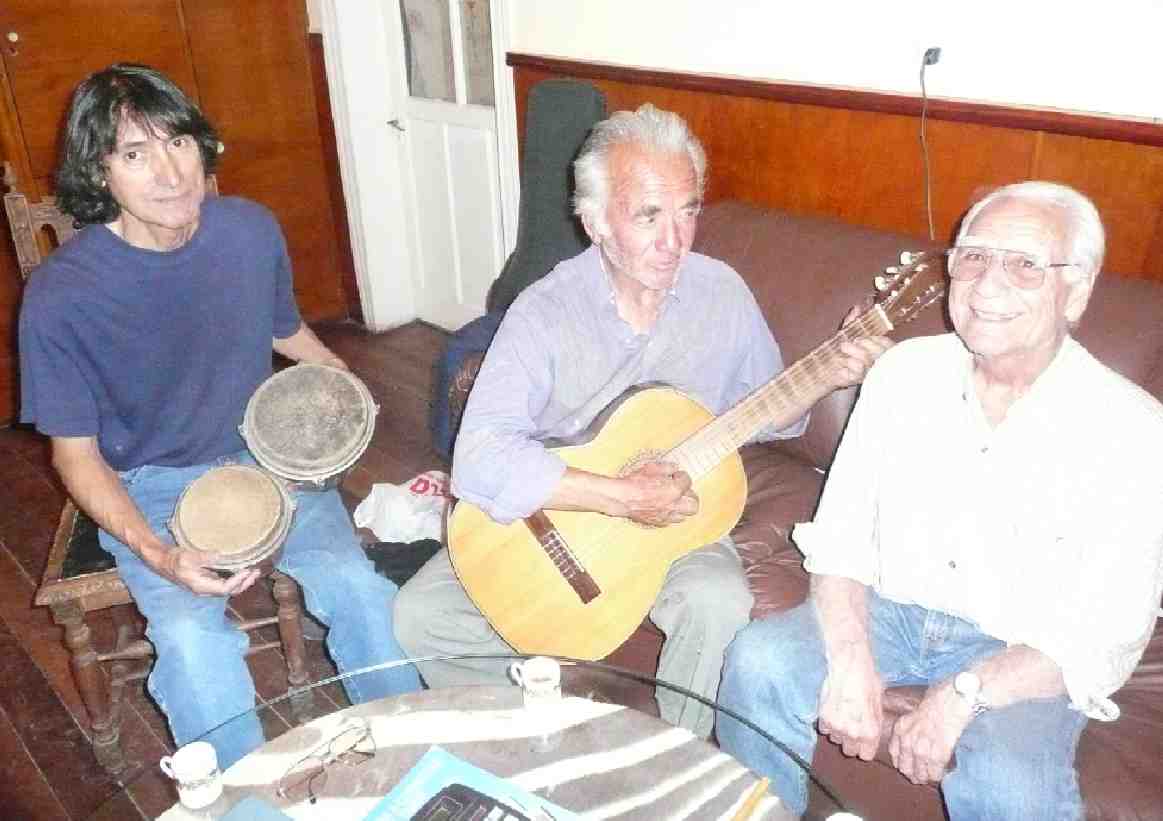 Edmundo plays and sings most elegantly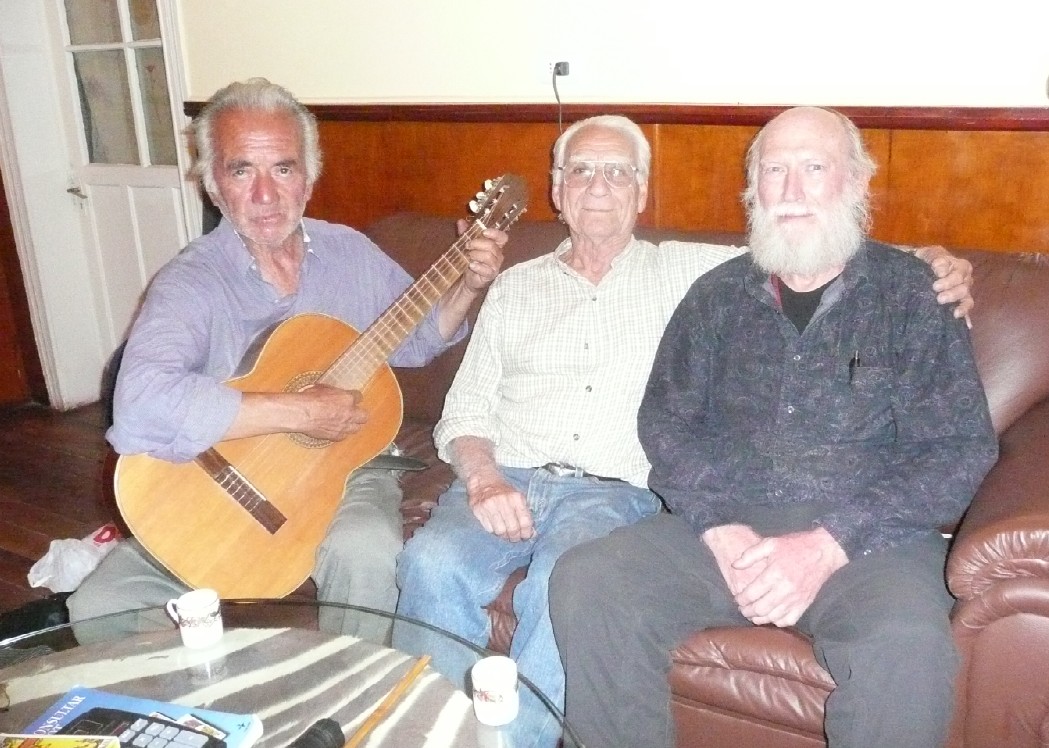 Musicians often offer impromptu performances in the plaza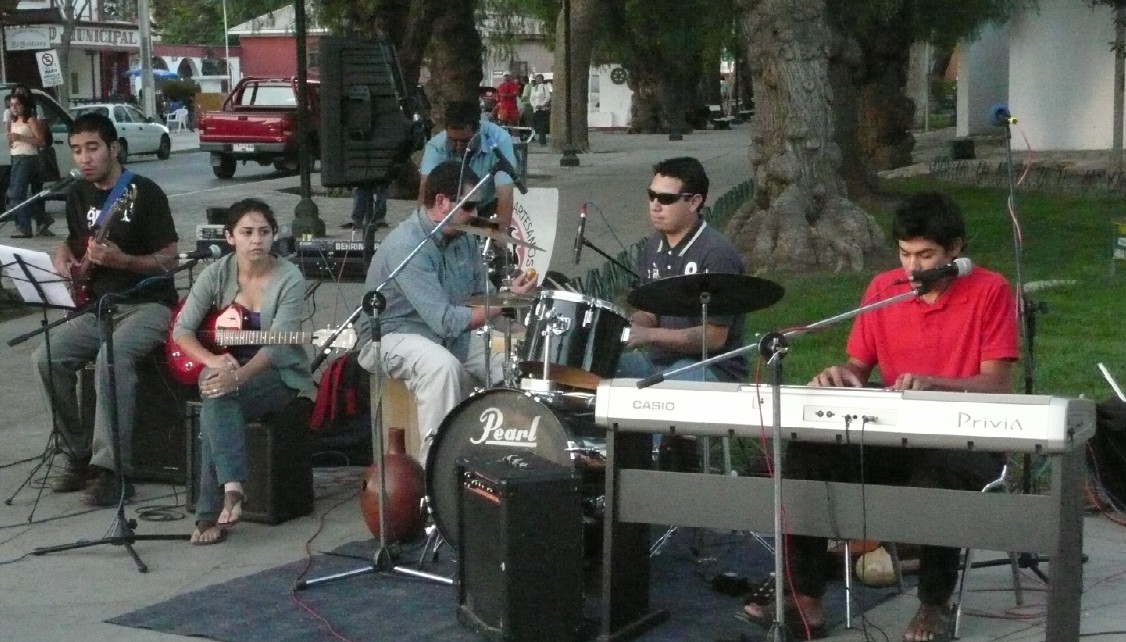 A Hare Krishna group dances and sings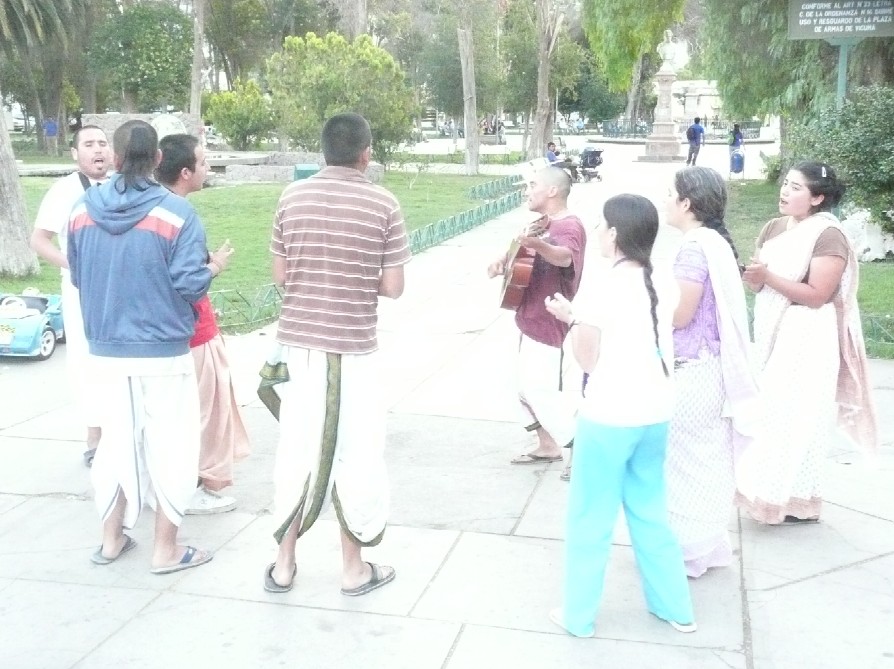 Most of the Tshirts worn by Chilean youth have text in English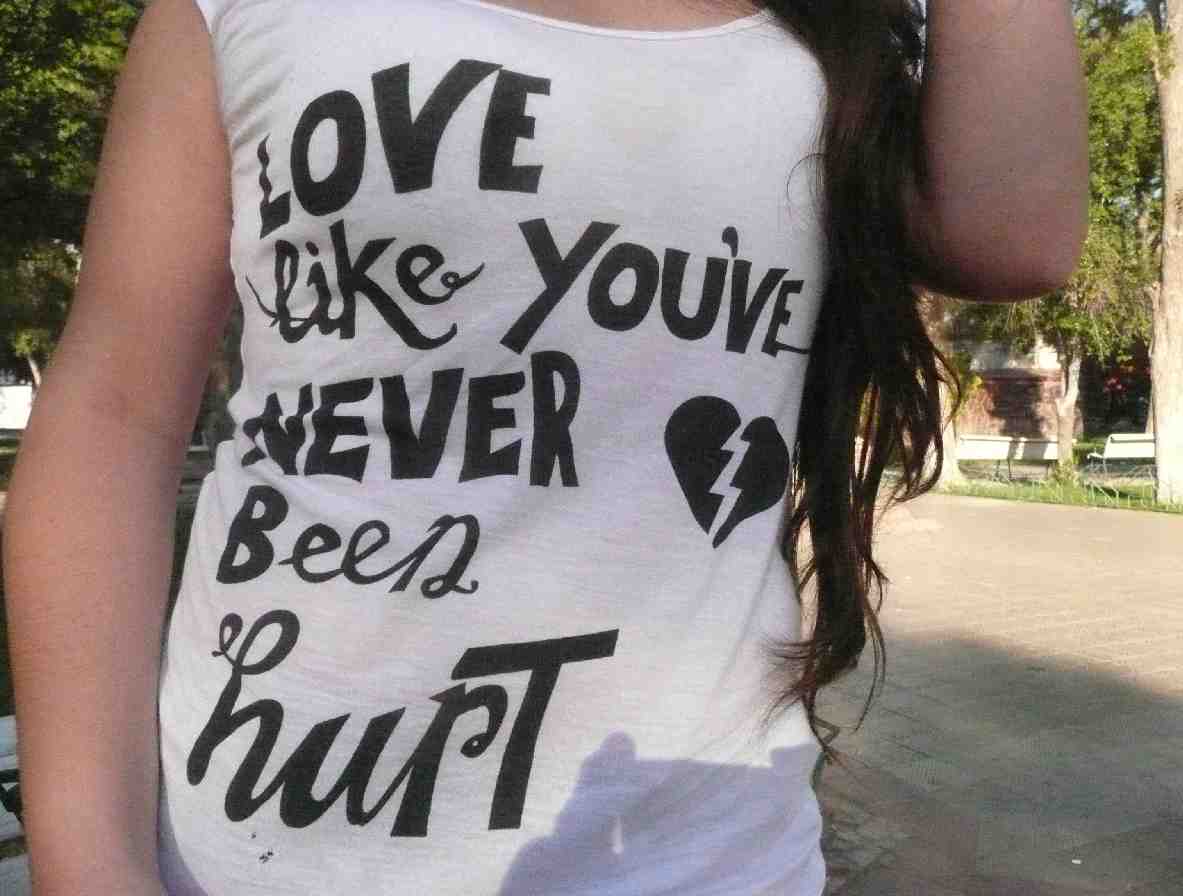 Ironically, most of them don't know what their own shirt says.
(I've stopped many youths and asked them)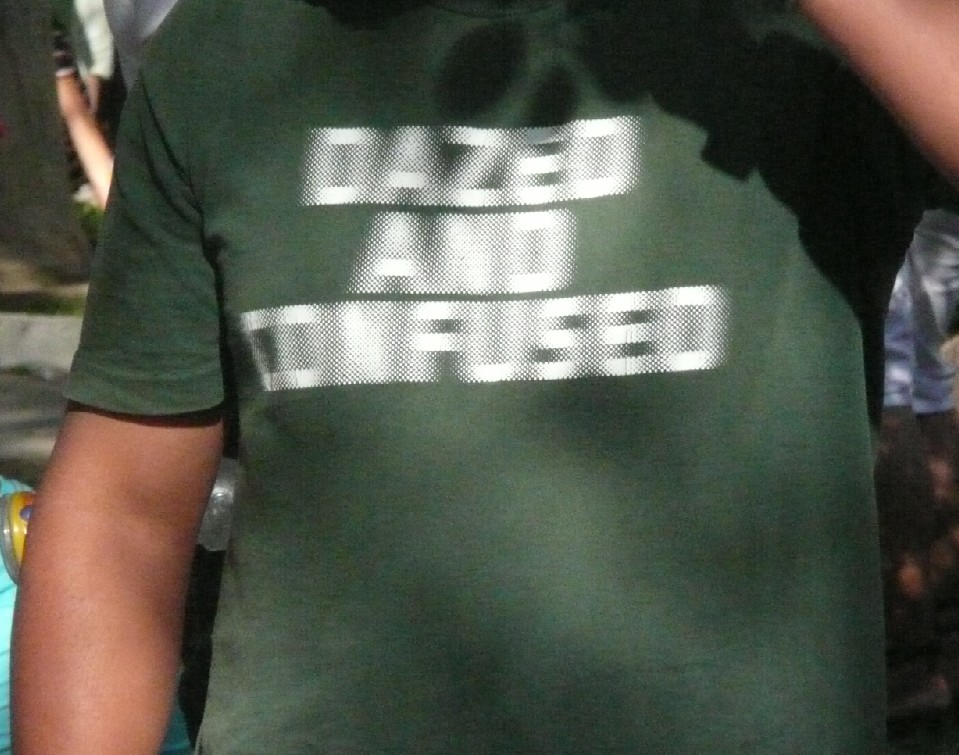 Ok, here's an exception.
"3 times a day of pure sex..."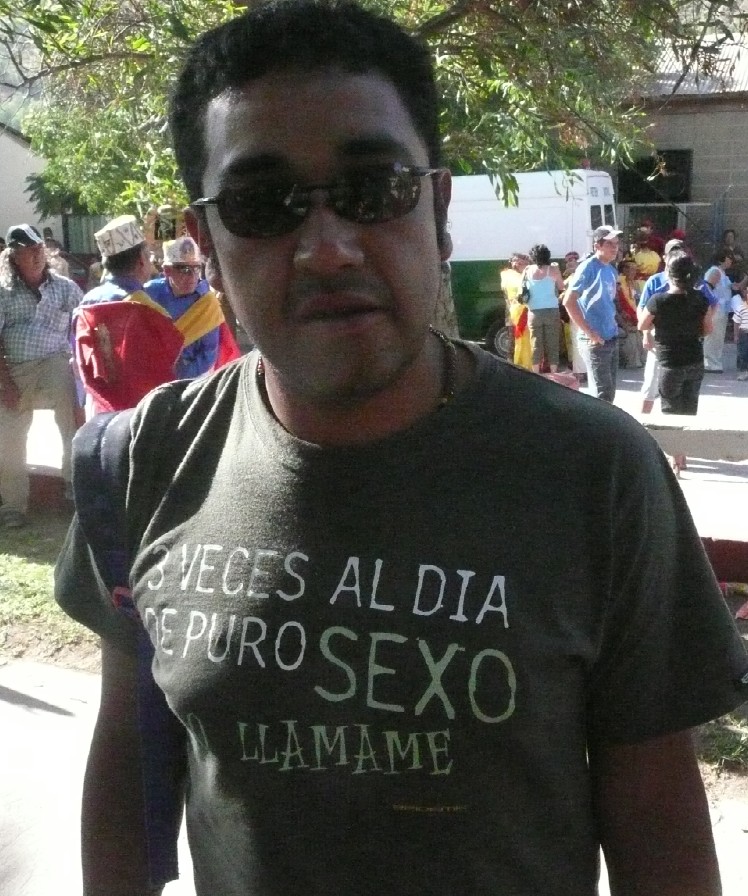 Here's a man seen every day in the streets of Vicuņa.

In other times, other places he might be ridiculed as the village idiot.

Here, he's accepted. He "helps" people park their cars in the streets ringing the plaza (head-in parking), for small tips.

I love it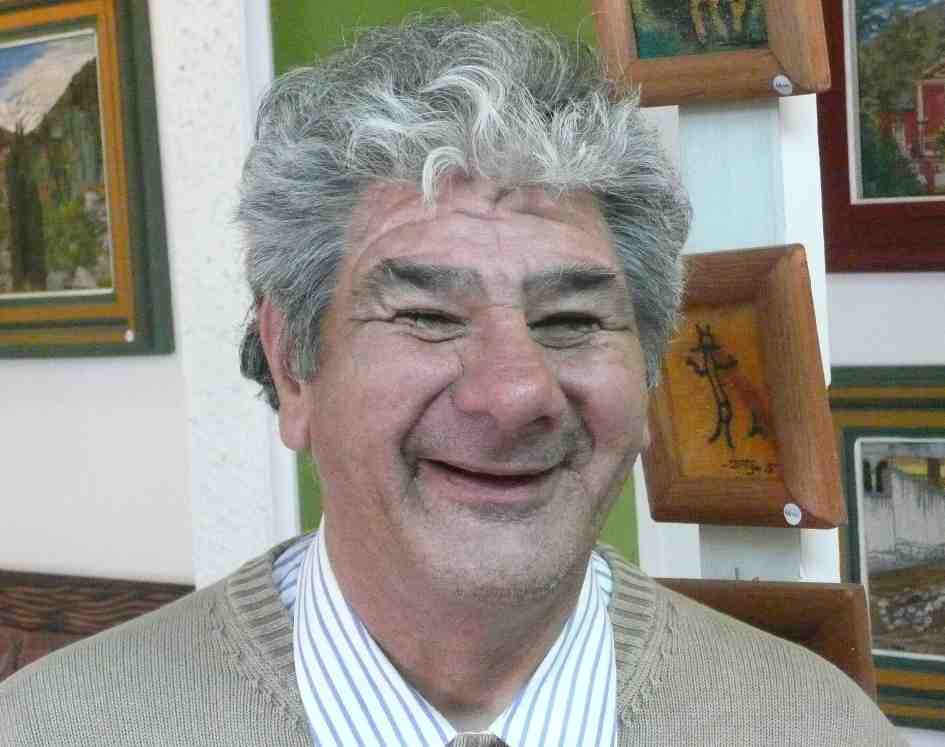 A stitched-together panorama of the center of the plaza at night.
In the background is the permanent stage.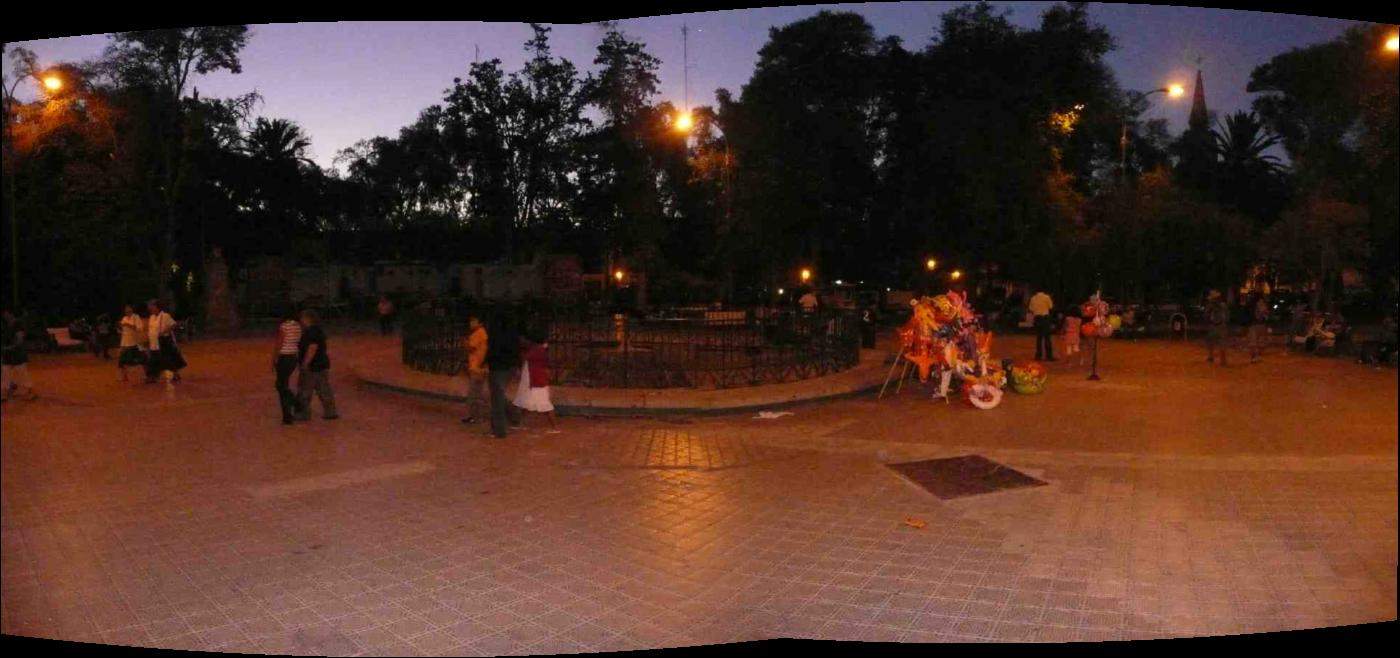 A few miles from Vicuņa is the restaurant Villa Seca, where the cooking is done with solar ovens (more than 20 of them)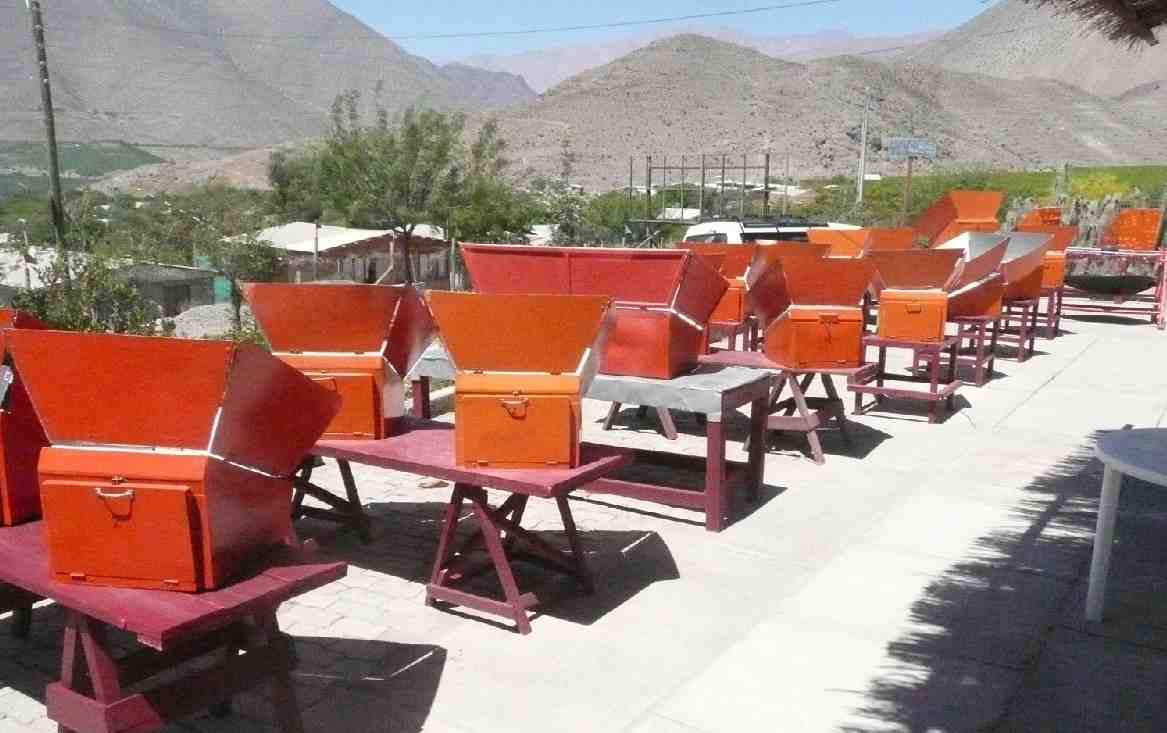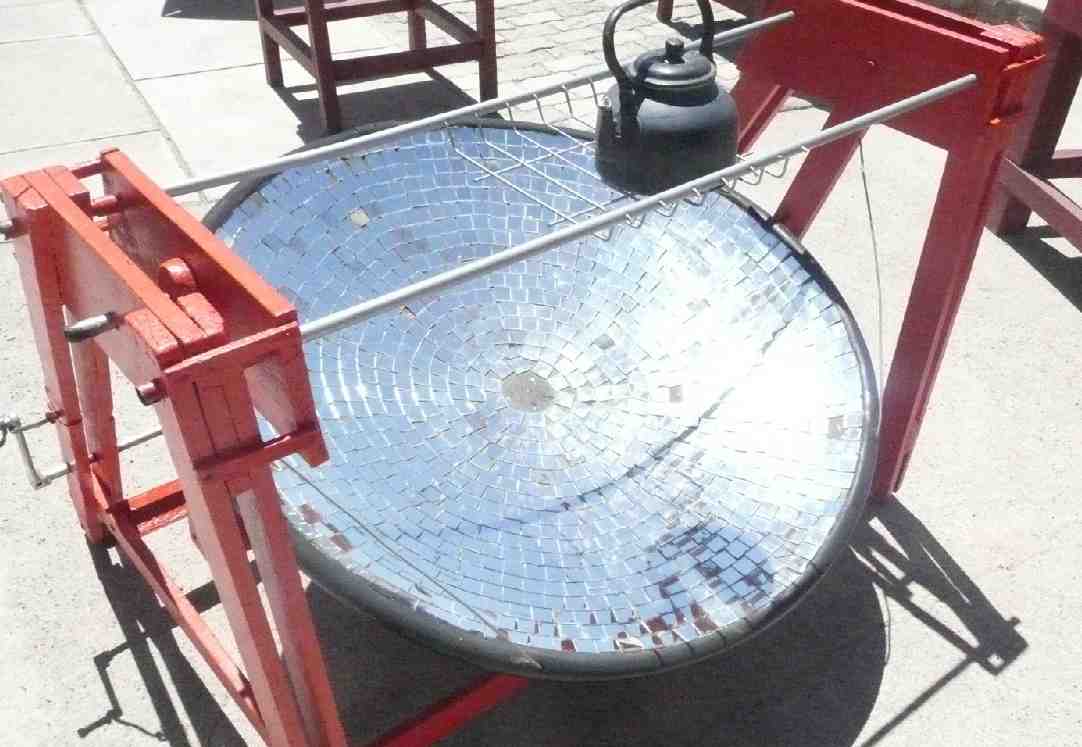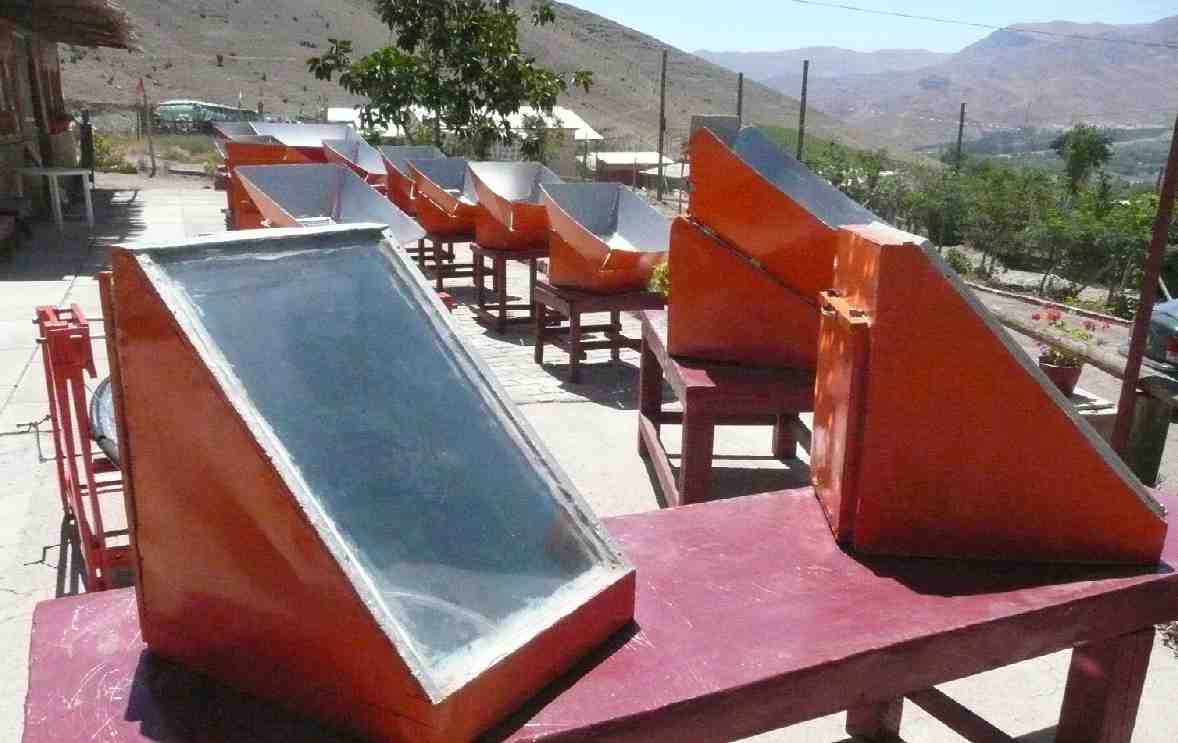 Sitting in a restaurant one day, in walked a celebrity football (soccer) player.
Massive torso, massive biceps.
I could resist challenging him.
Oh well...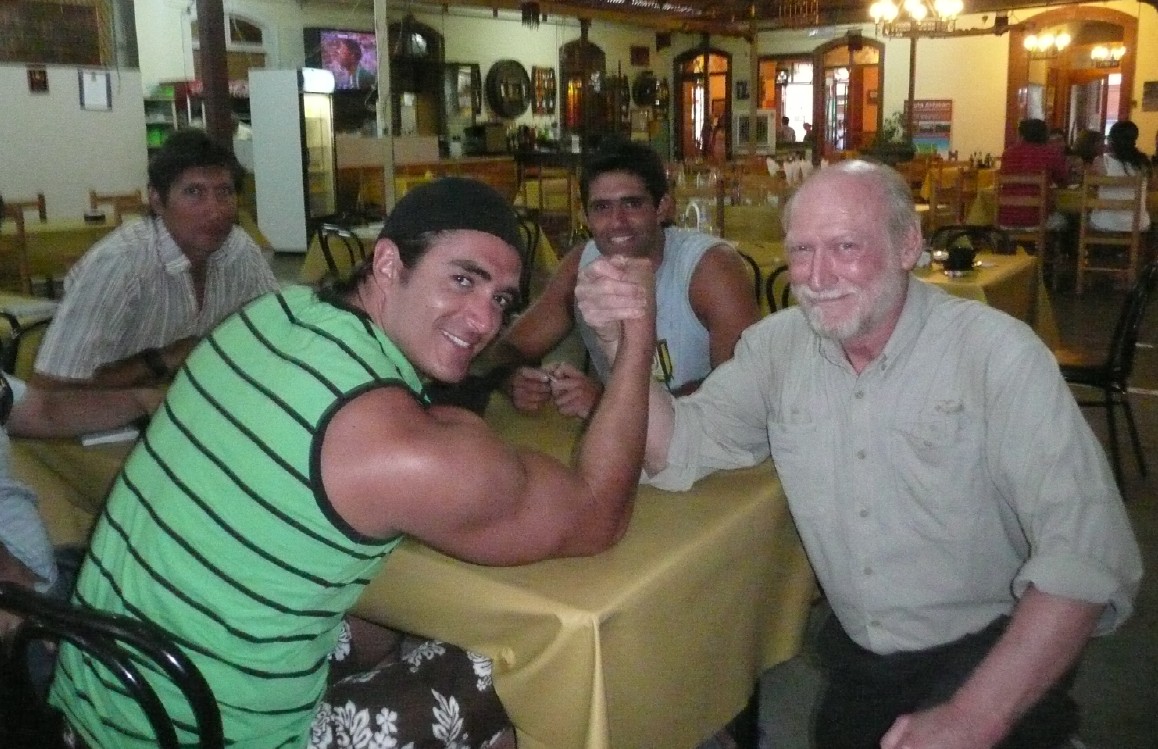 In the plaza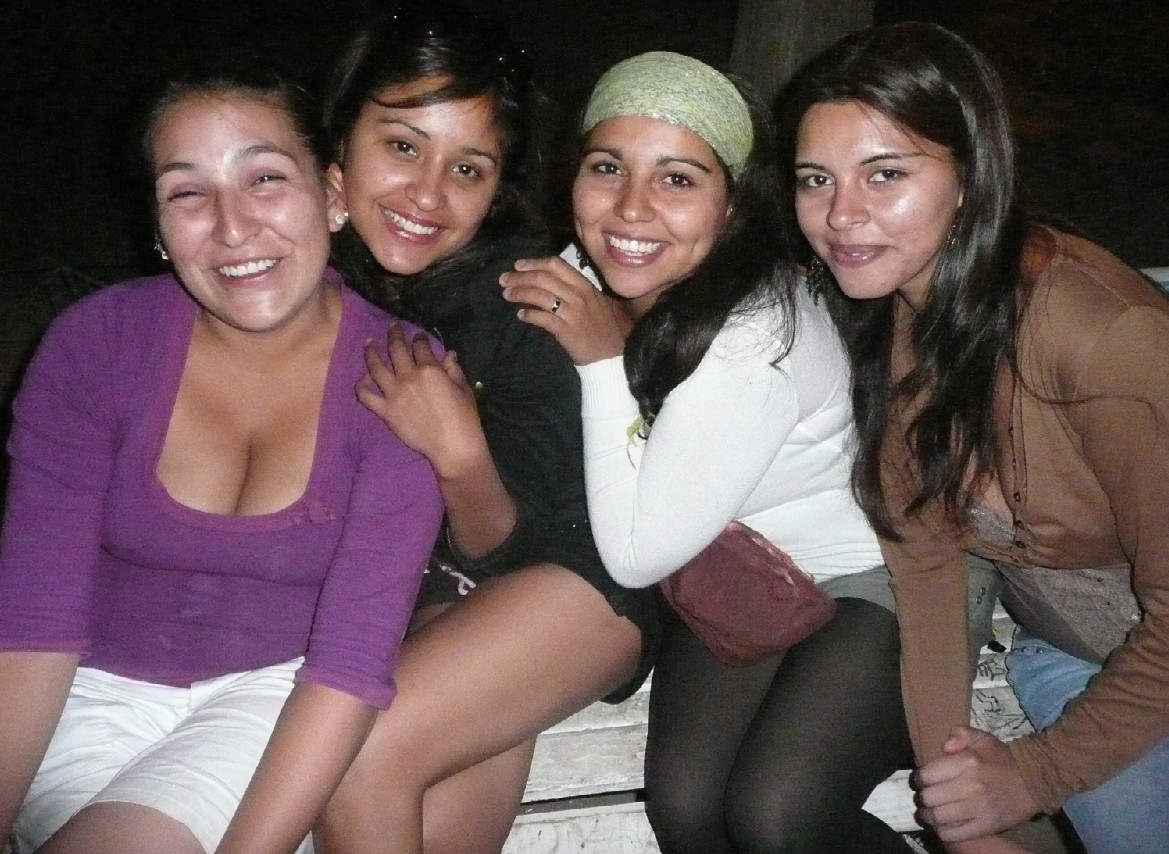 Hugo (right) took Patricia and me to visit Carlos, in his house with impressive antiques and lush garden.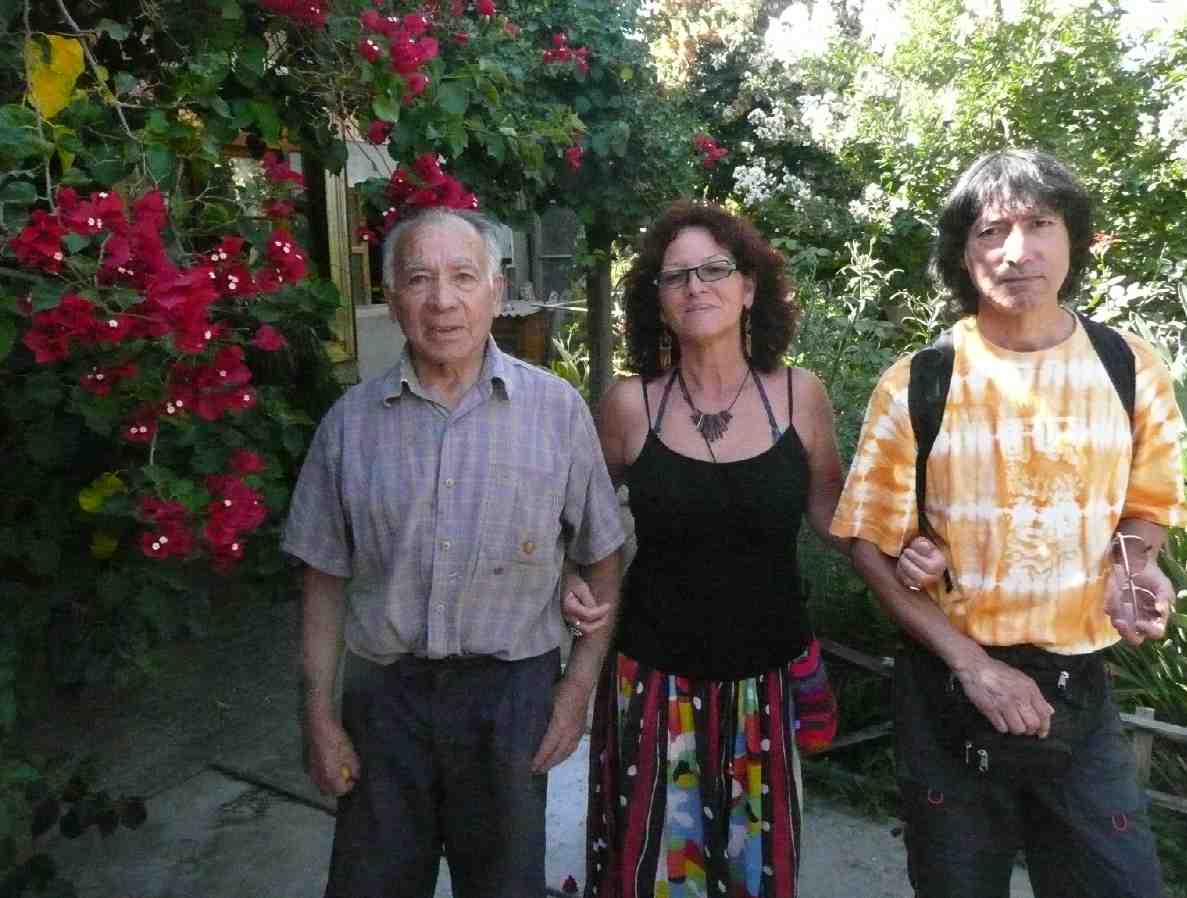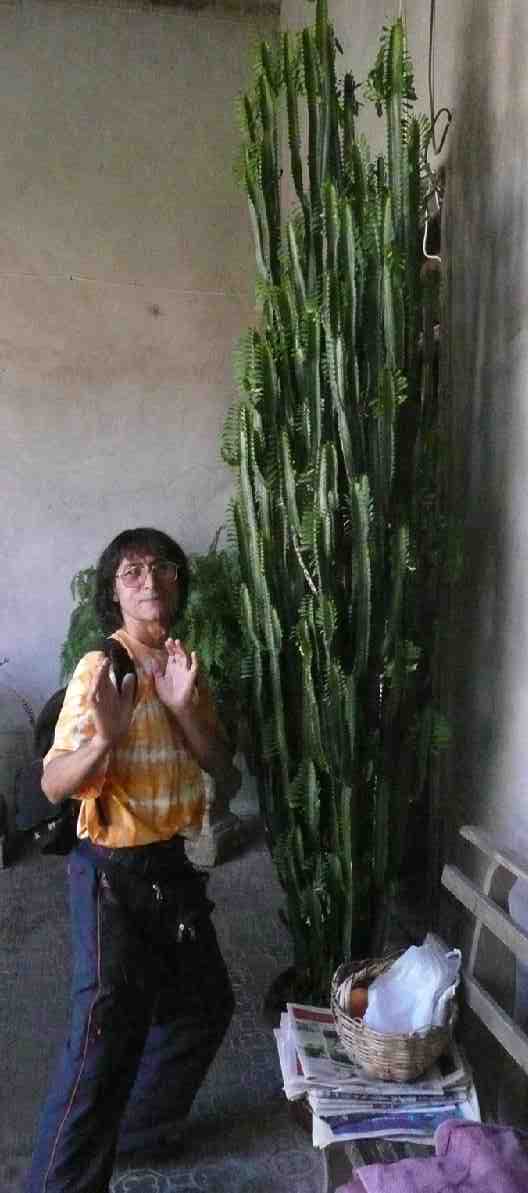 Carlos and his wife Clara.
An exquisite model of a married couple still in love, gracefully growing old together.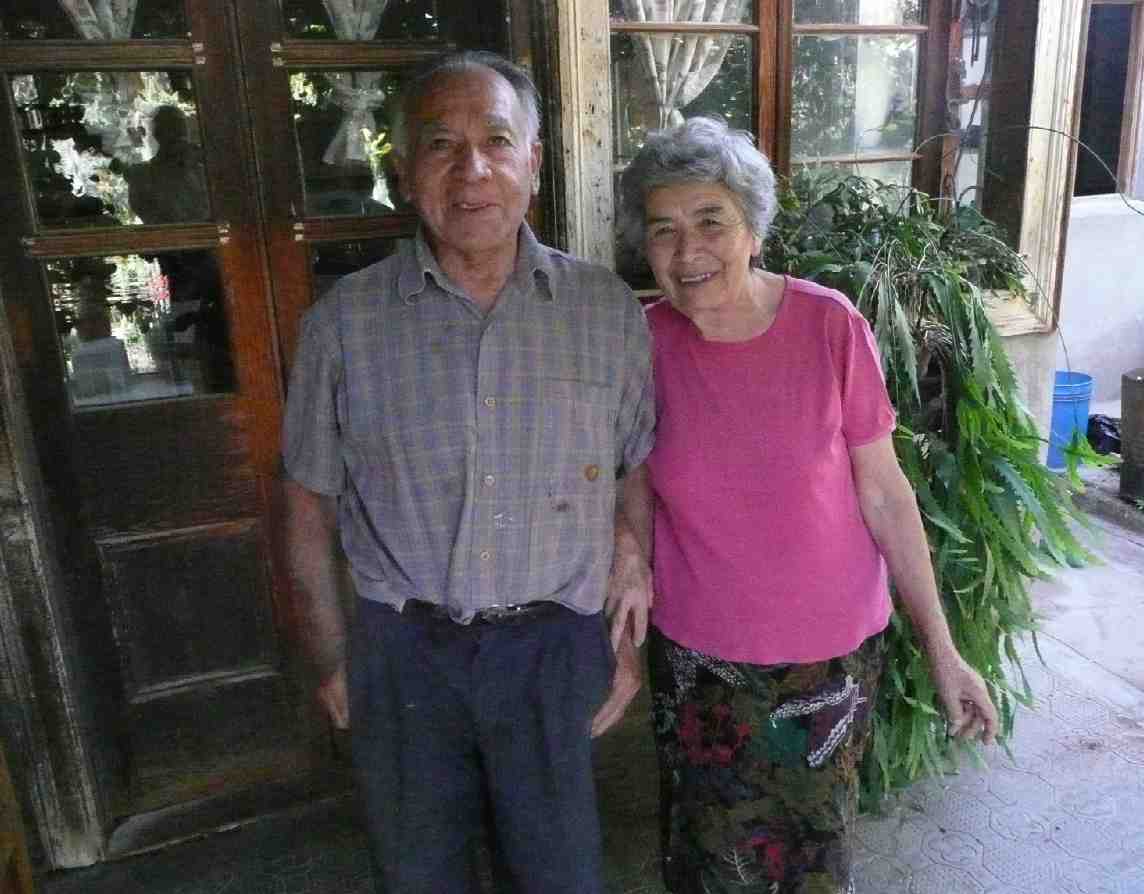 Carlos gardens, restores furniture, builds miniatures...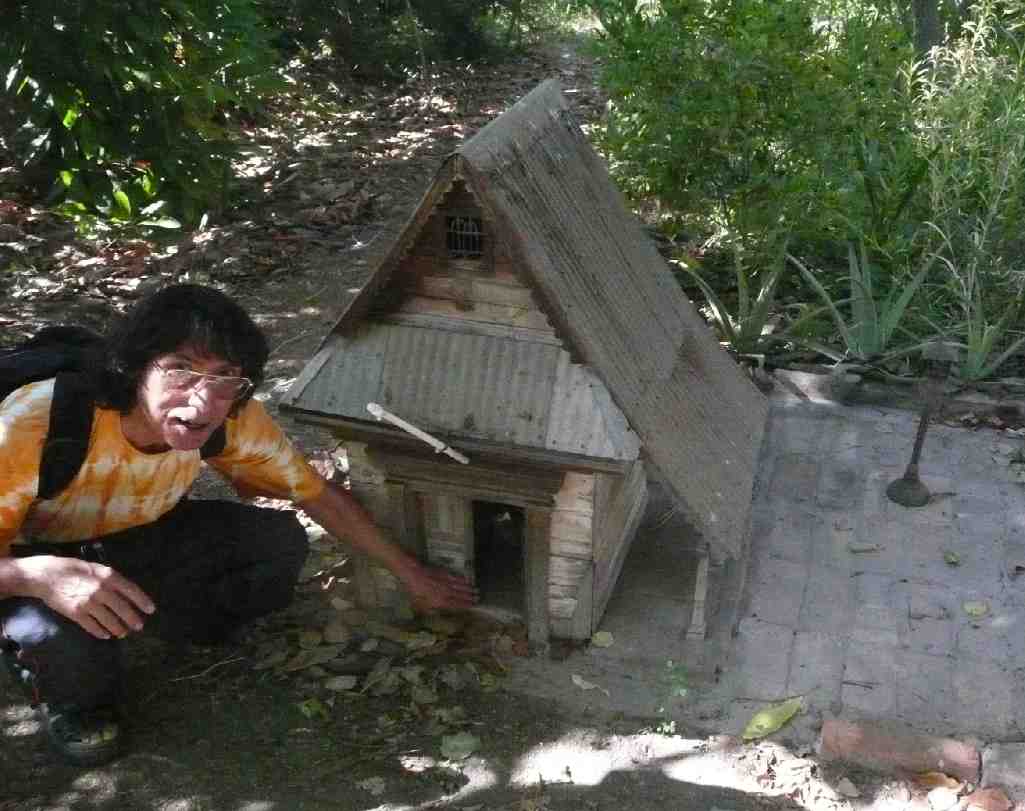 ...and paints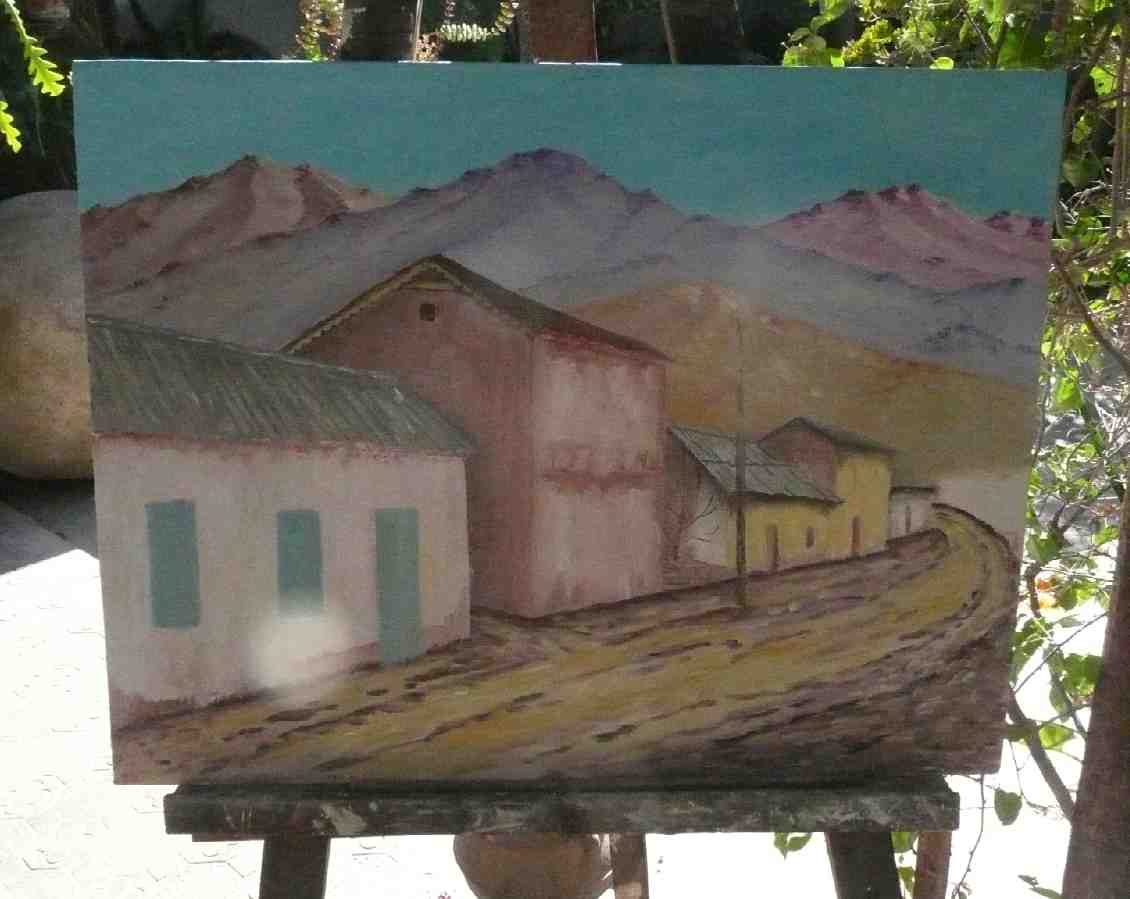 Carlos, Patricia, Hugo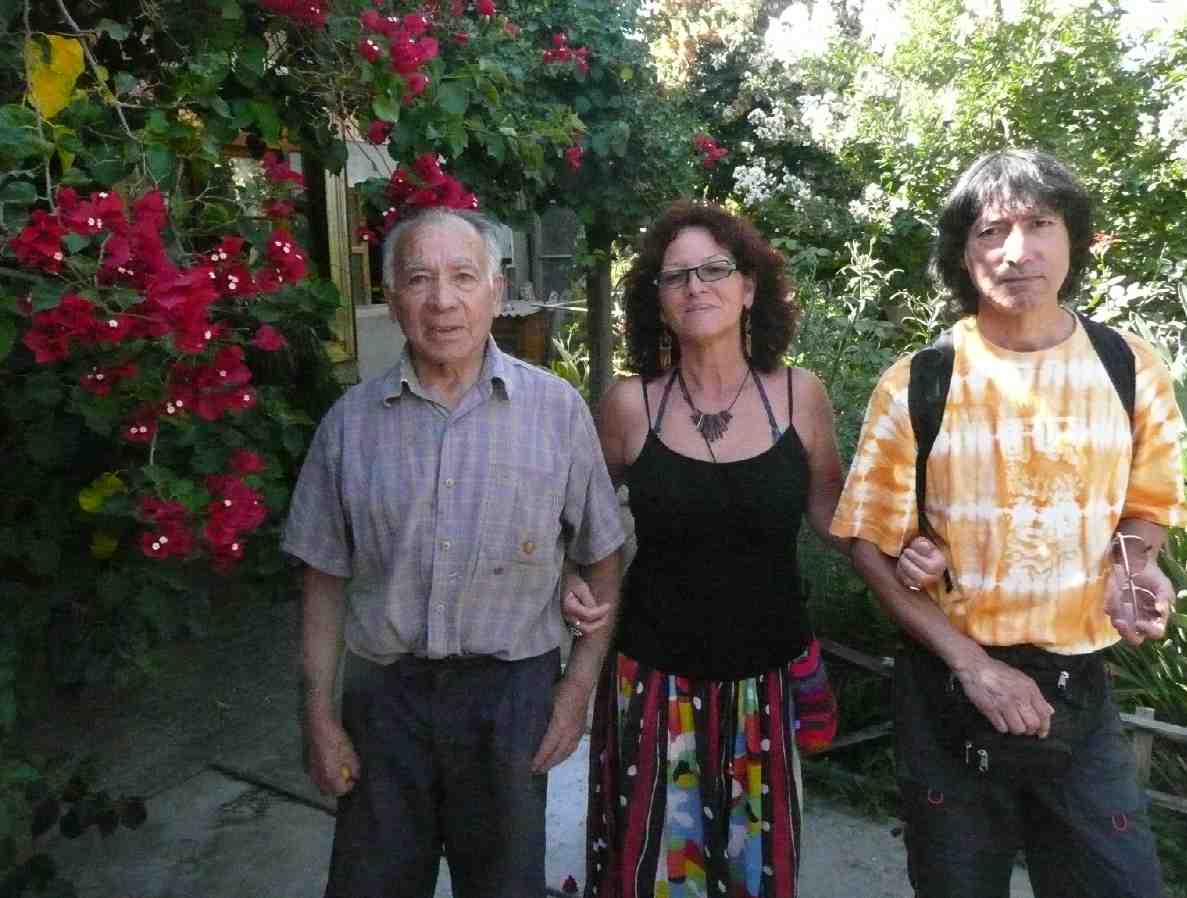 When I ask people if they want to see a photo of my penis, they politely decline, then burst out laughing when I show them this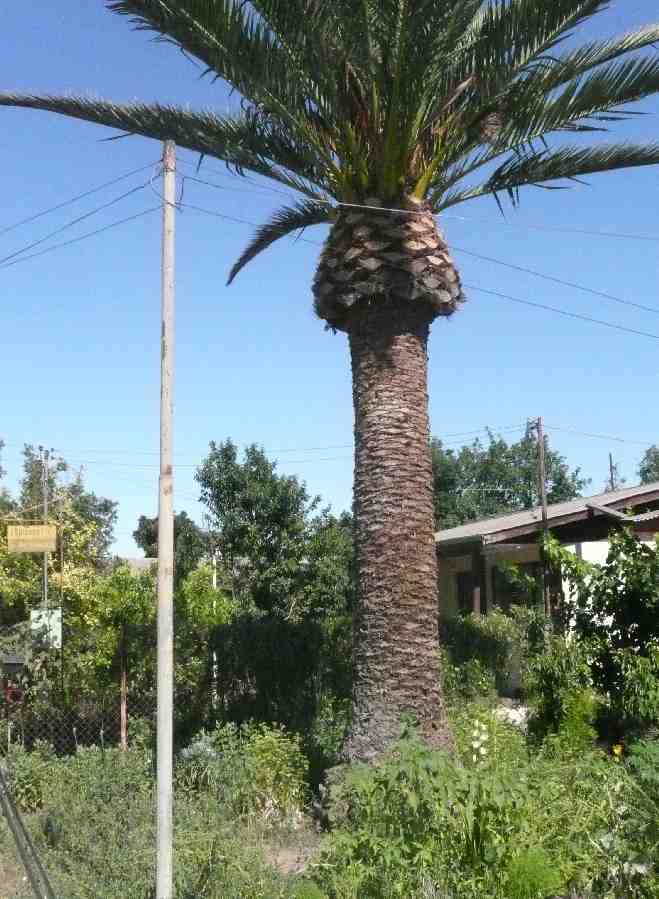 Government workers staged a nationwide protest.
Here, it was the hospital workers marching through Vicuņa's main street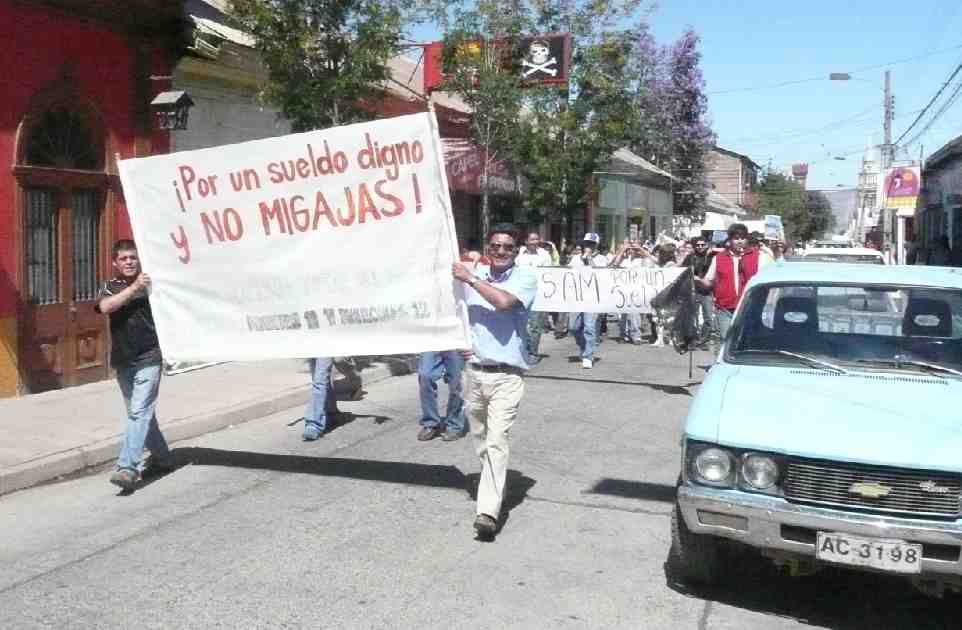 My hostel in Vicuņa, "Hostal donde Rita" (the hostel where Rita is)
Rita is a German woman who moved to Vicuņa some years ago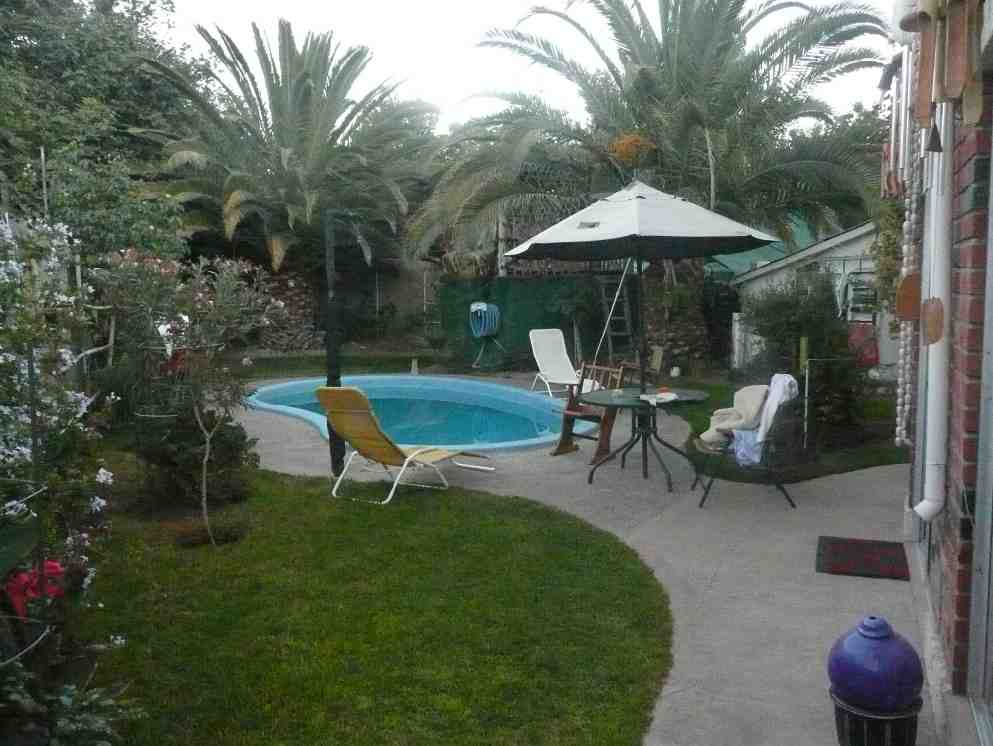 From pool area, looking back at the balcony which was my favorite place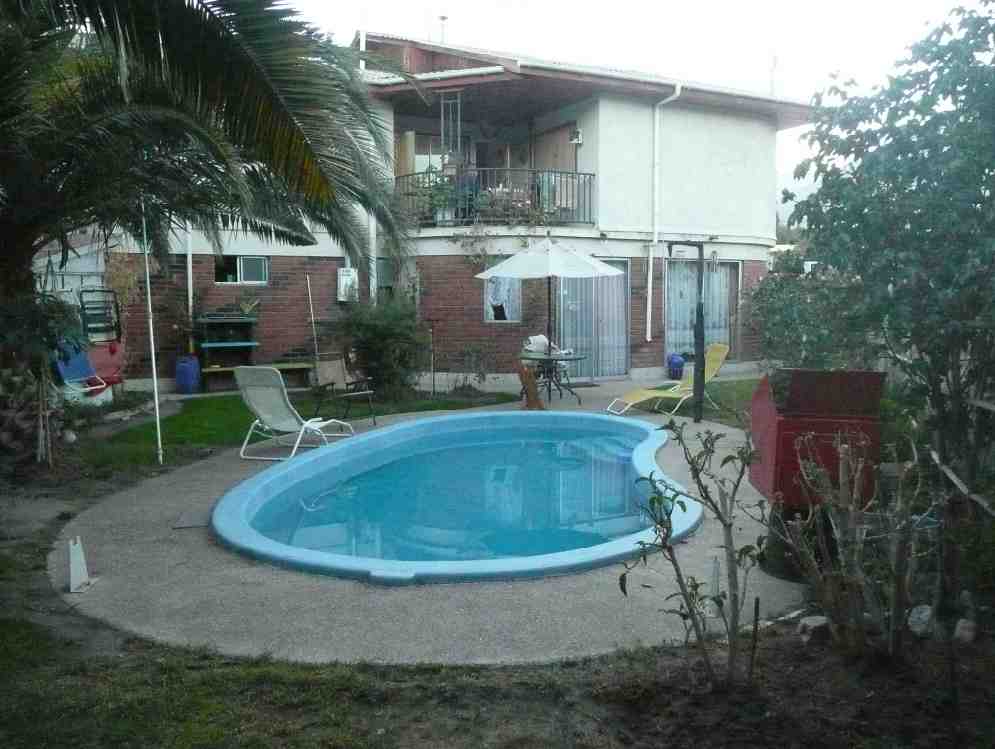 Rita spends a lot of time and energy maintaining the lush flora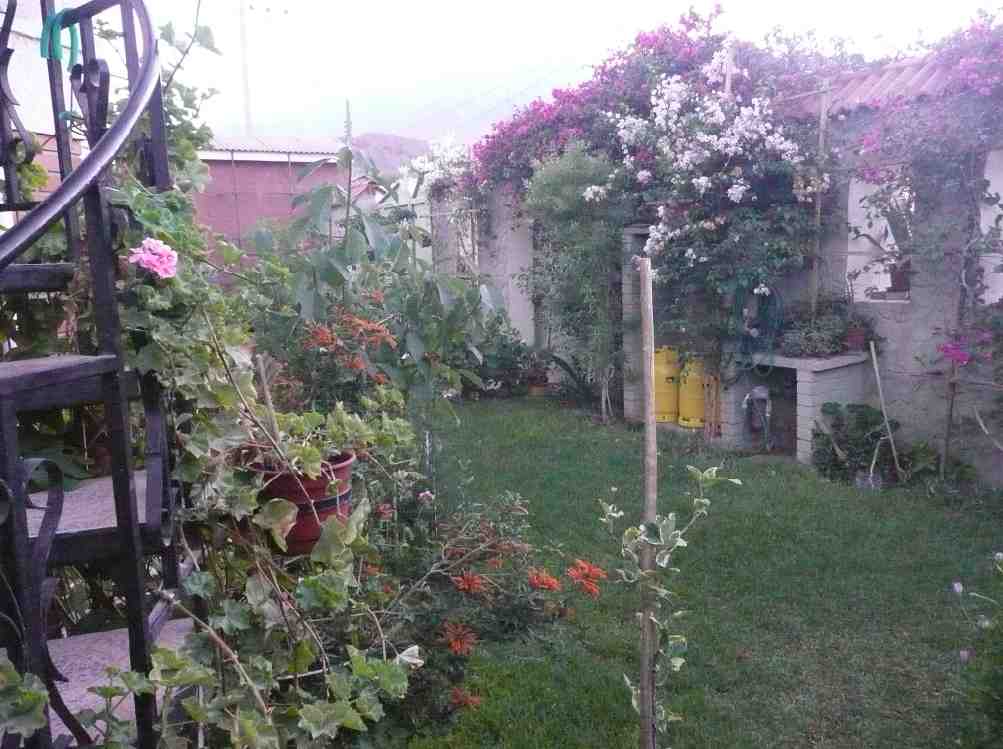 The cemetery in Vicuņa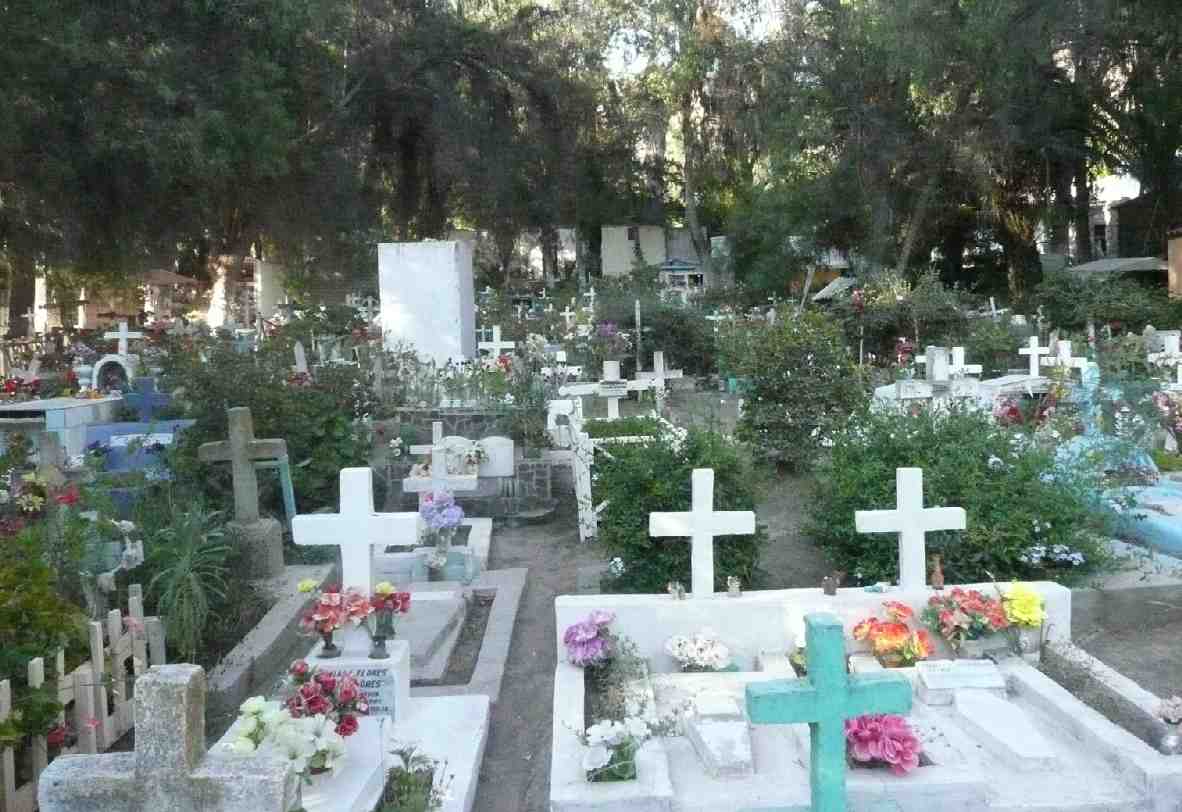 with crypts, all outdoors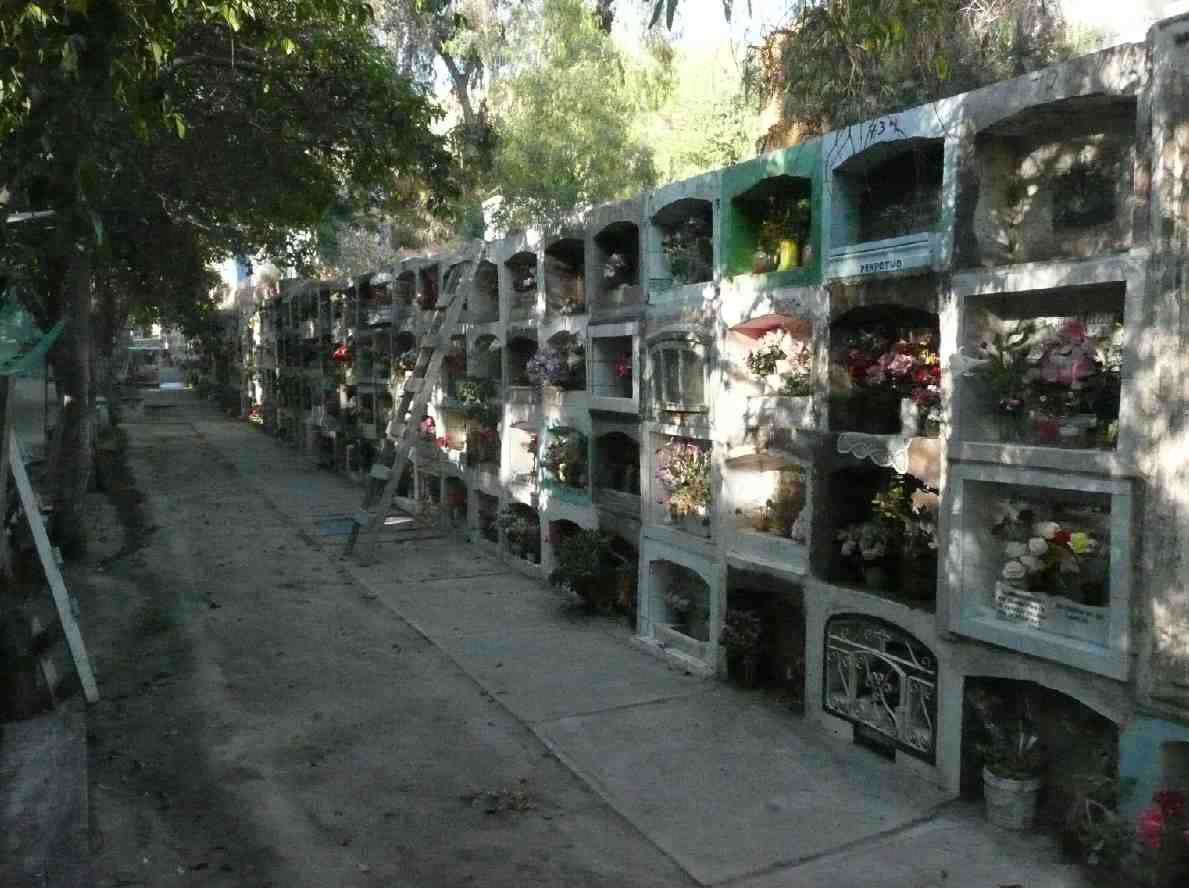 From the hill above, some of the crypts resemble containerized shipping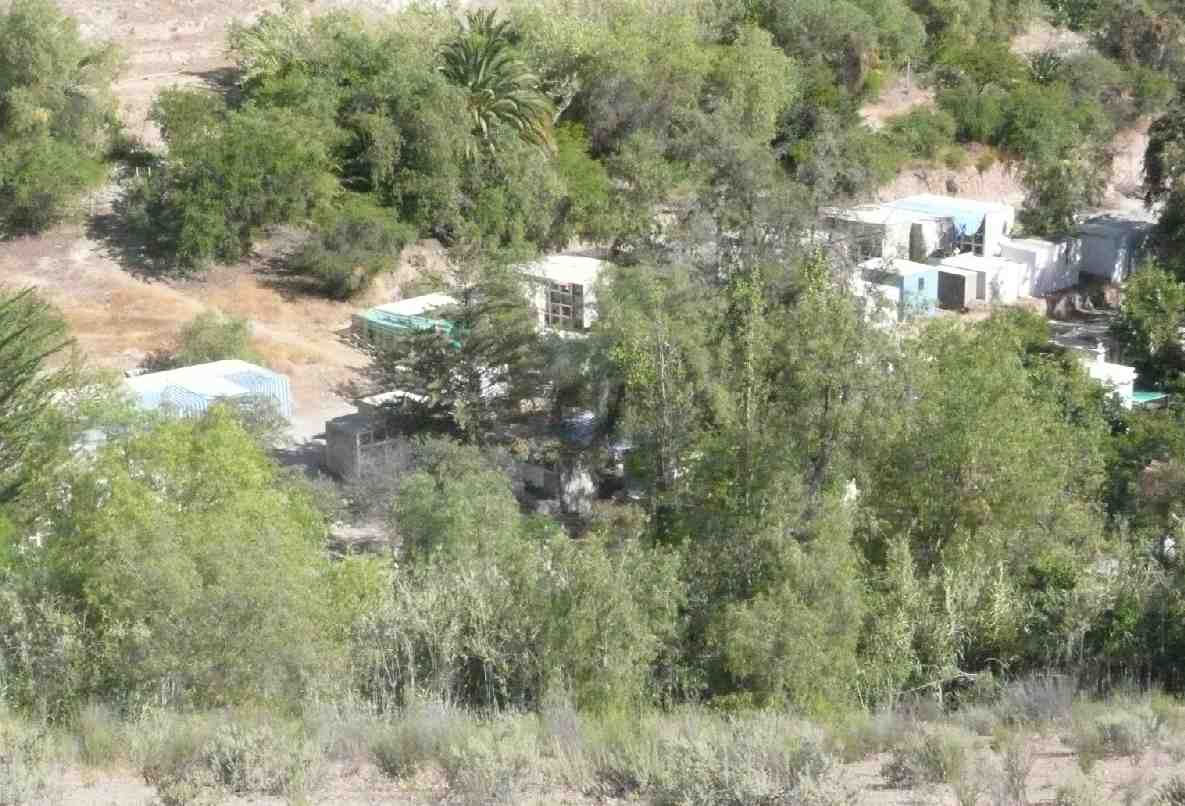 Lee's home page
Previous blog entry (Feb 19 - Singing in the Plaza)