Soon we met Hong, who was just arriving home from shopping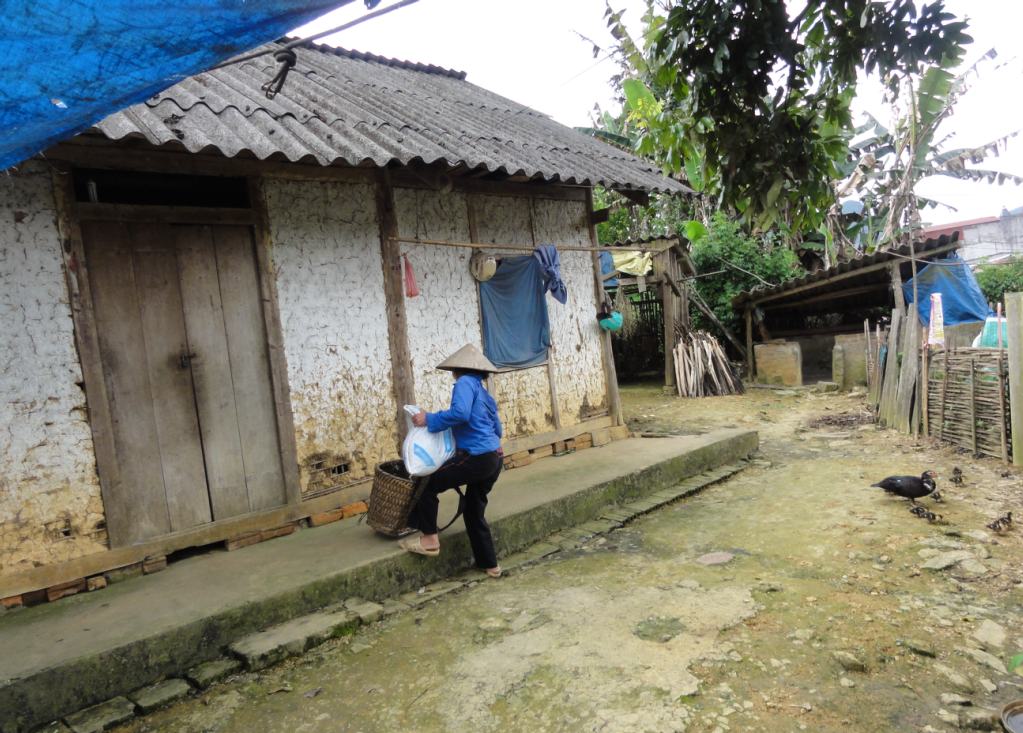 She invited us in and showed us around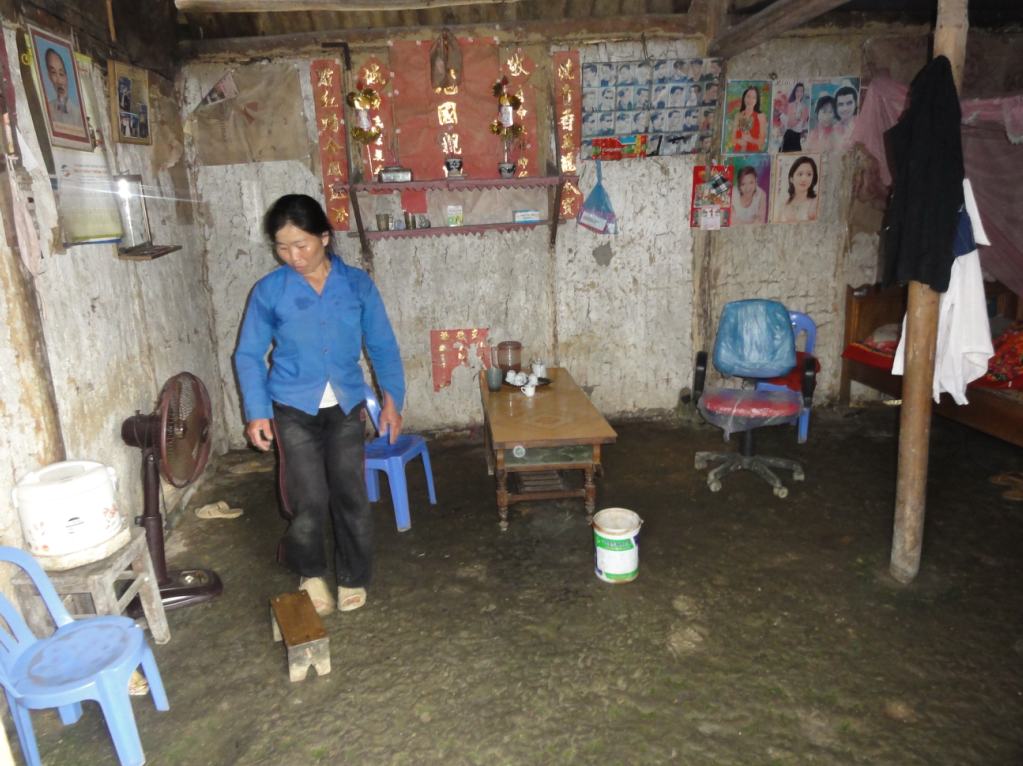 she has a hard life
her husband has a bad foot, and can't work much
she has had to do most of the work for the family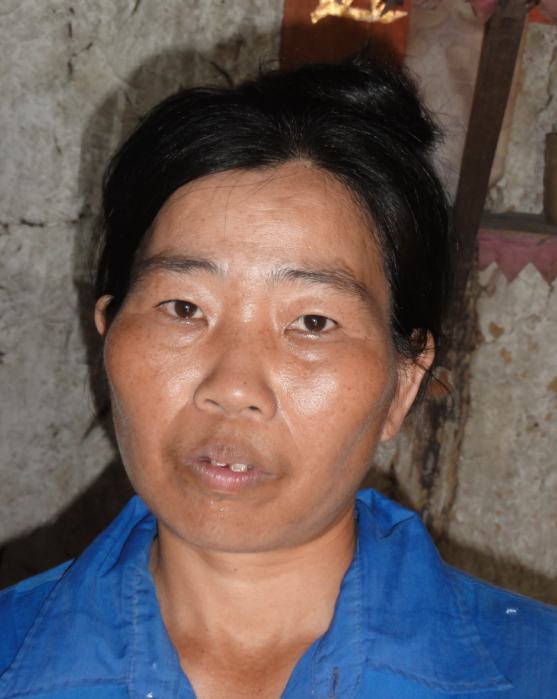 the bedroom
she has a daughter in college and a son in high school
all four sleep in this one bed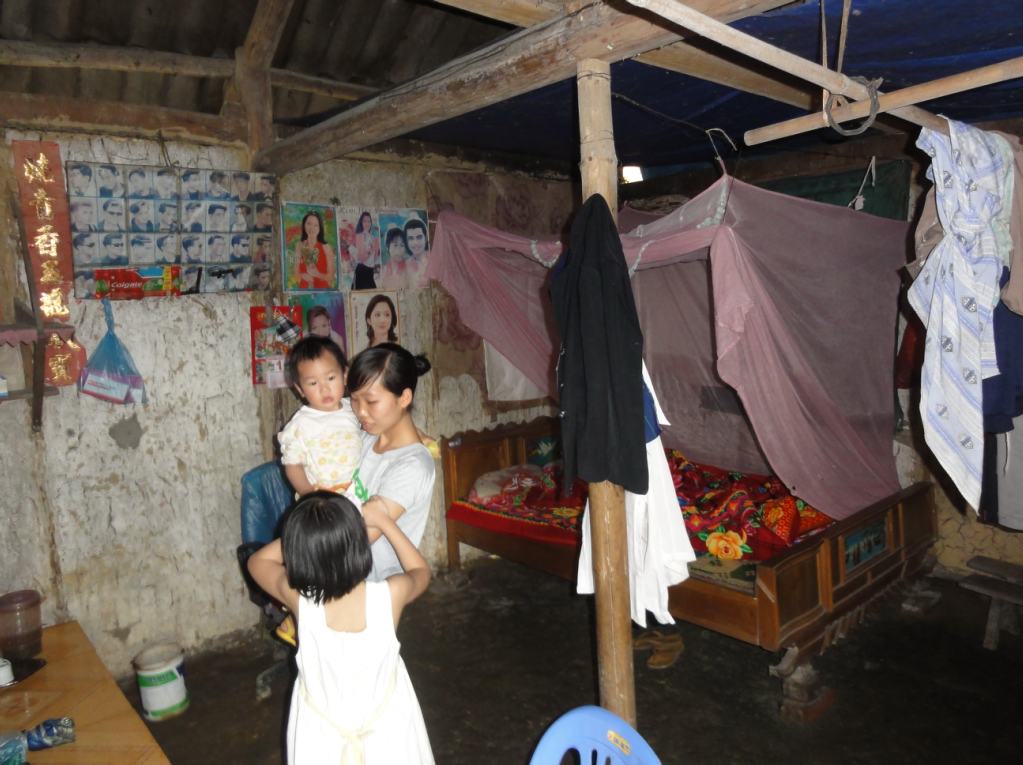 the kitchen
fairly primitive
she grows vegetables, to sell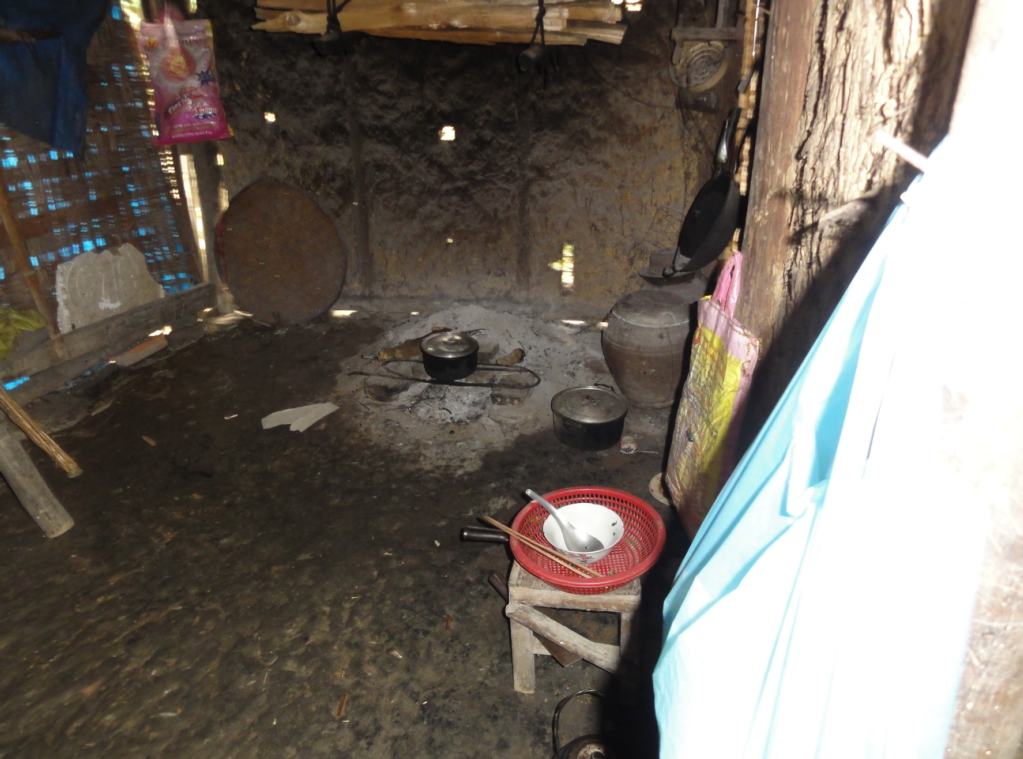 she fixed tea for us, her hostpitality undiminished by her travails
we left her with a gift of money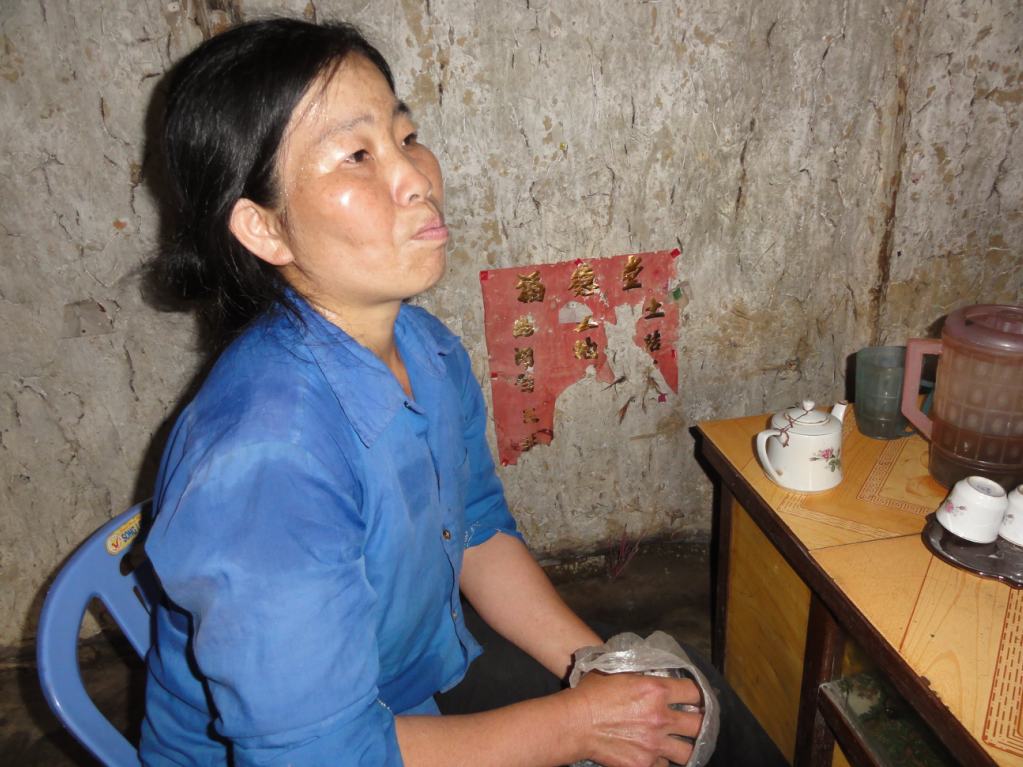 I struck up a conversation with La Ta Sen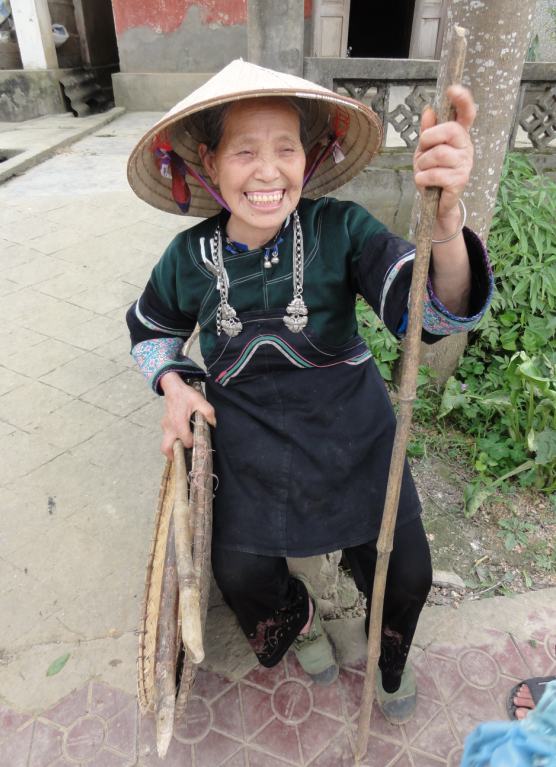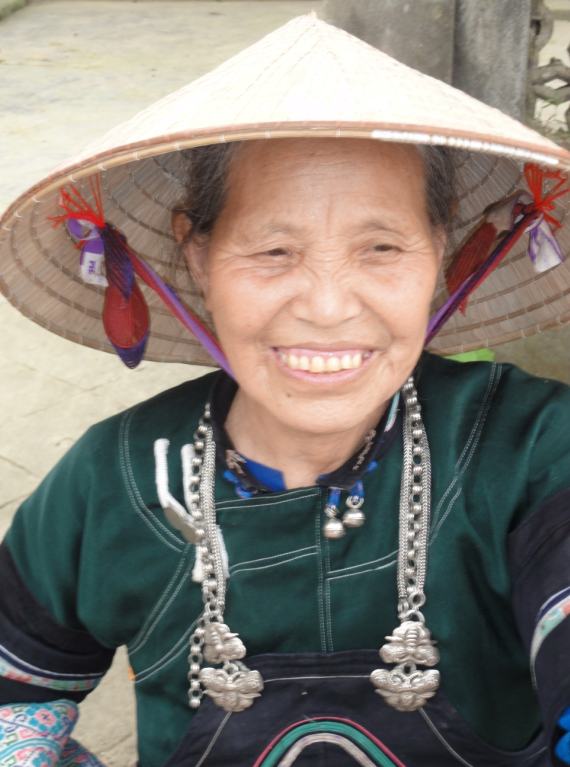 and as so often happens, I soon had curious onlookers
that big odd foreigner, ya know?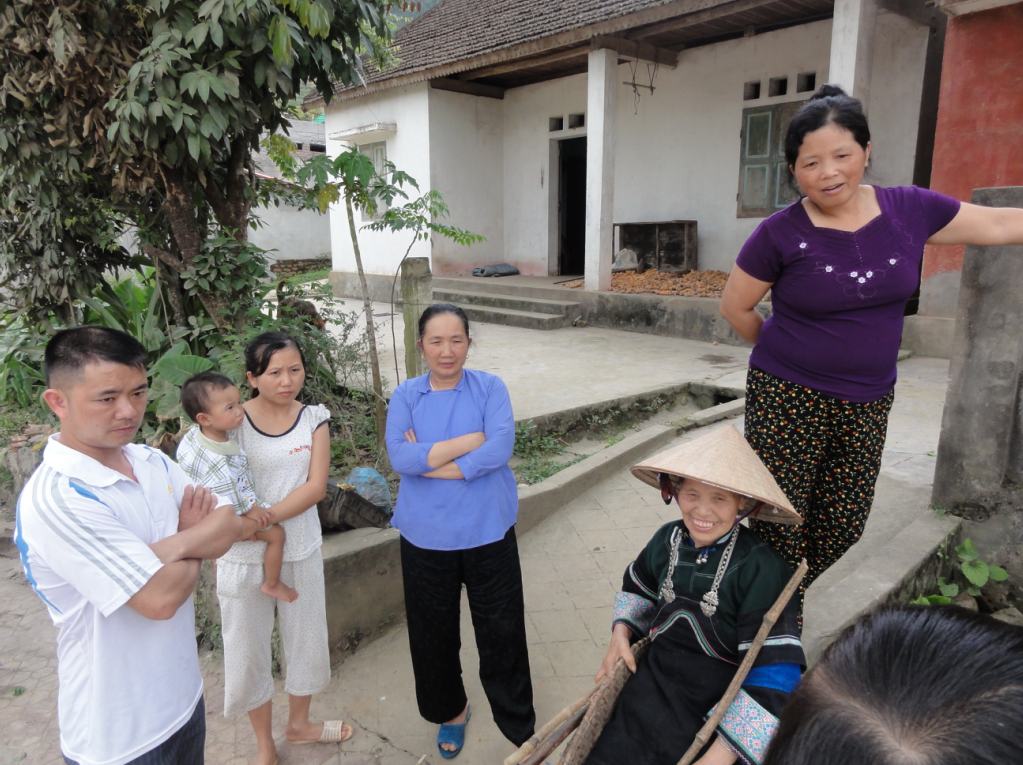 A little earlier I had come across three Hmong women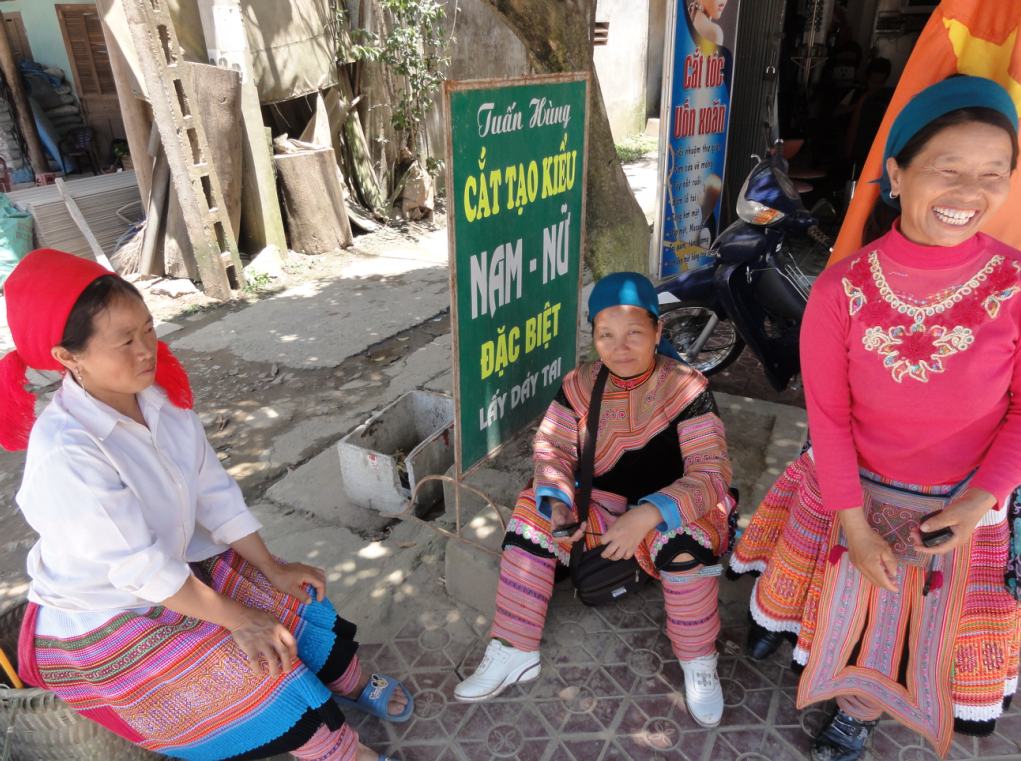 The Hmong are an Asian ethnic group from the mountainous regions of China, Vietnam, Laos, and Thailand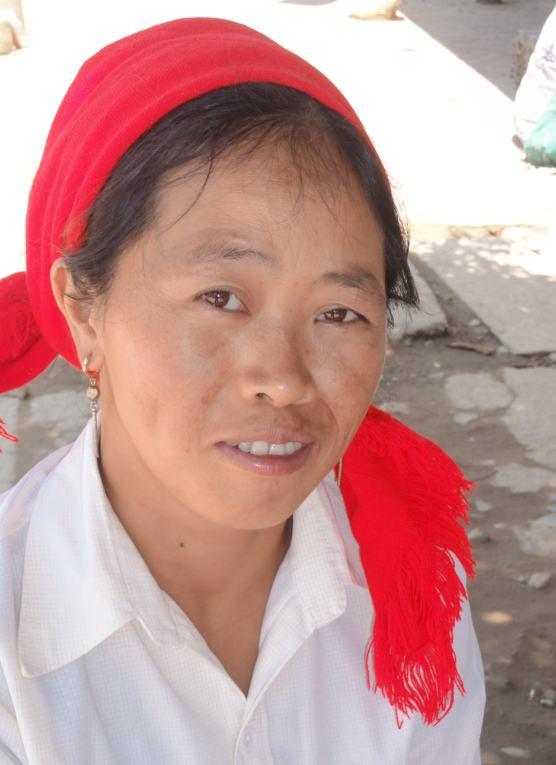 their dress and manners are quite distinctive
I saw many in Muong Khuong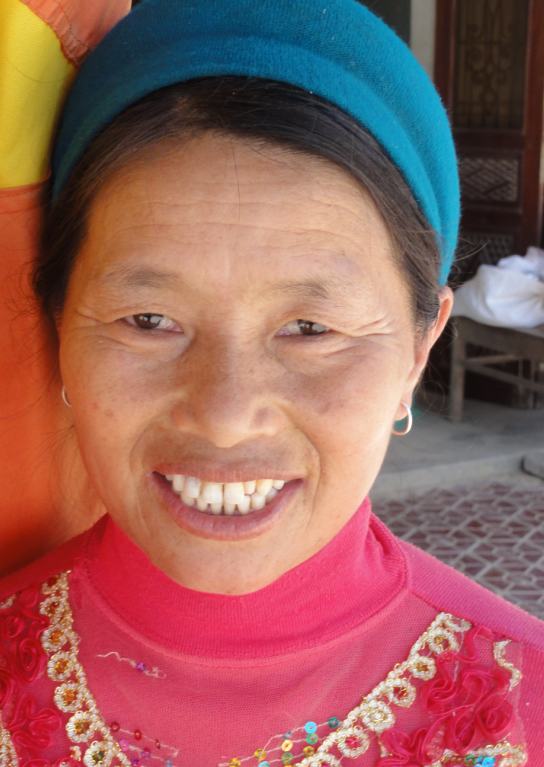 Cao Tran Hung and his little friend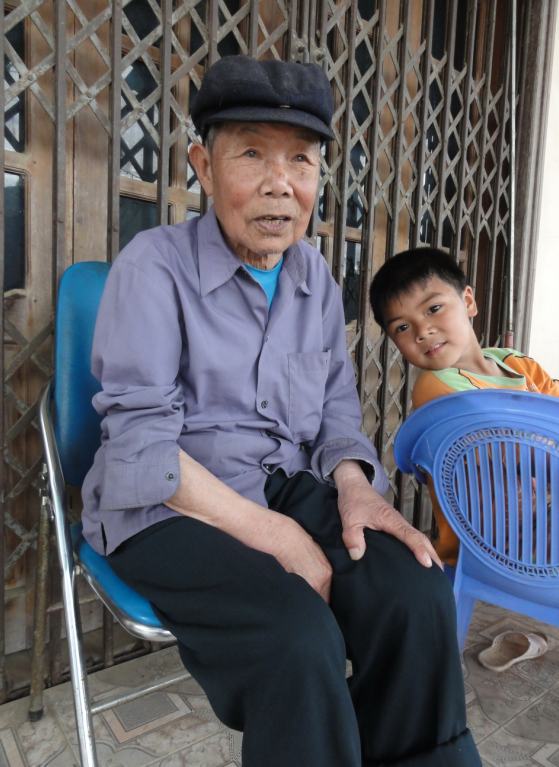 Plying the streets of Hanoi I came across Hab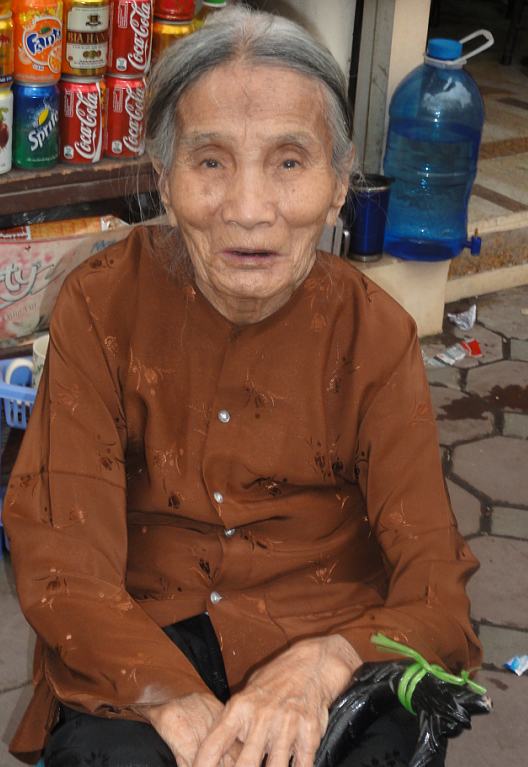 with granddaughter Hien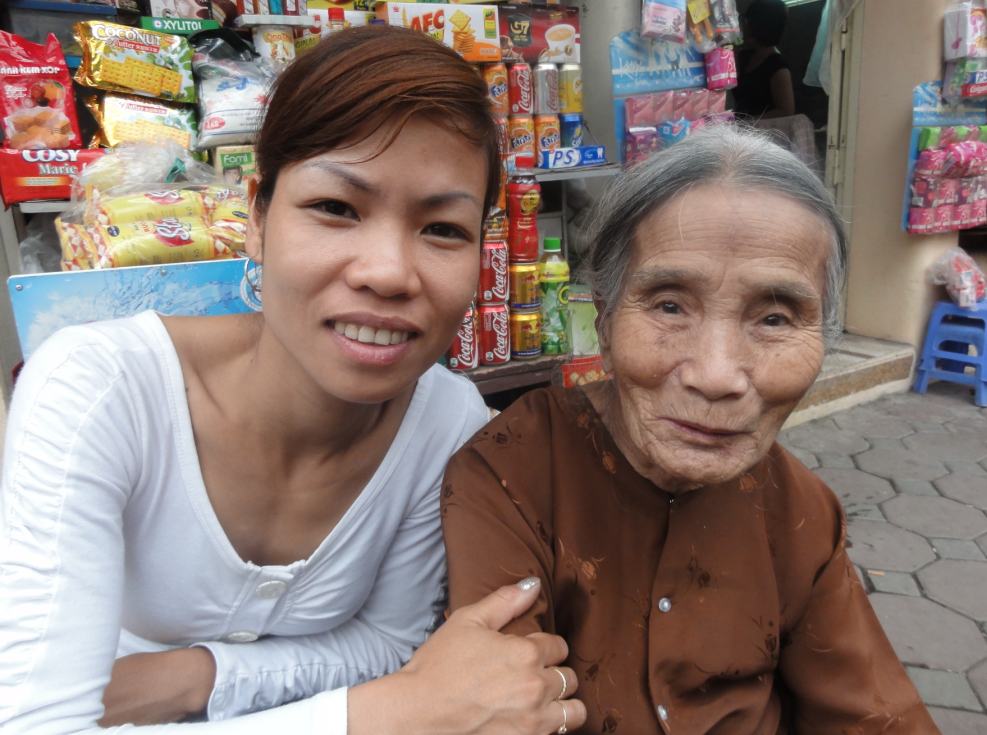 who's that crazy falang with his hand on my shoulder?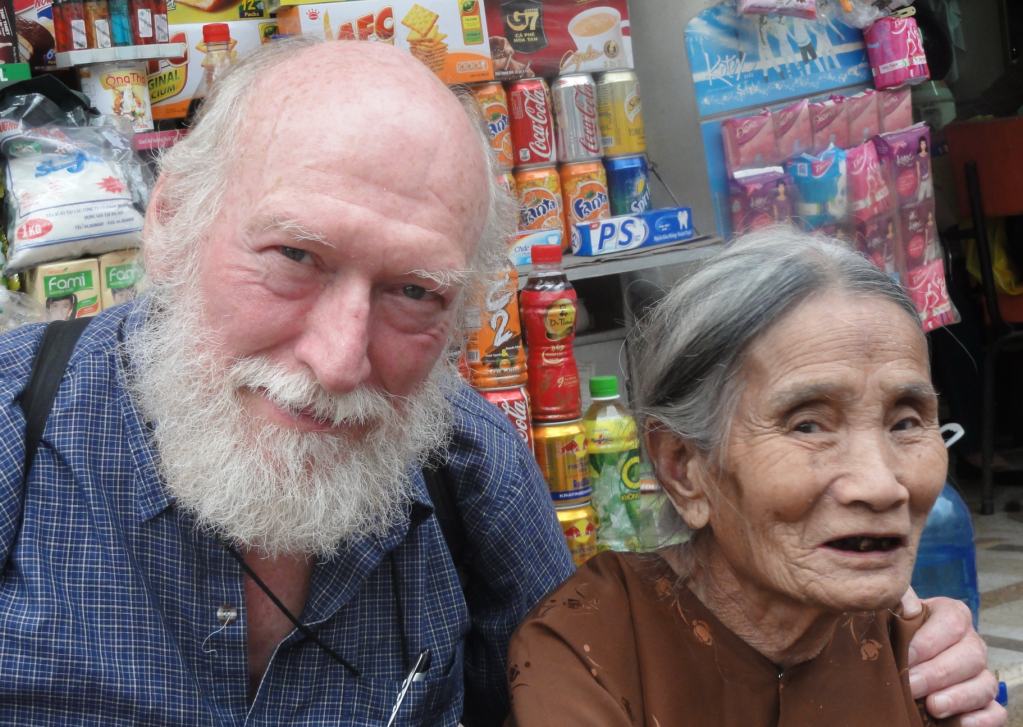 Whoops
How'd that get in here?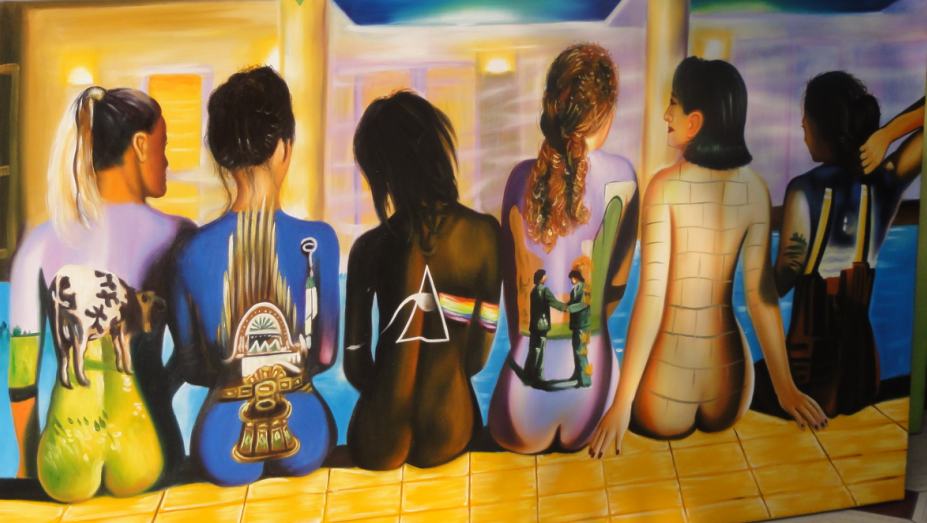 and Hom in Hoi An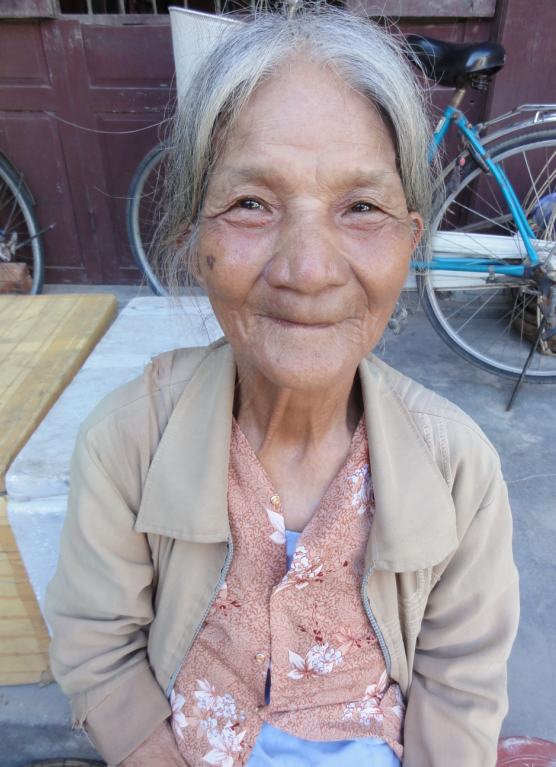 who went bonkers with giggles when I planted one on her cheek
this is pushing the envelope in Vietnam
I like envelopes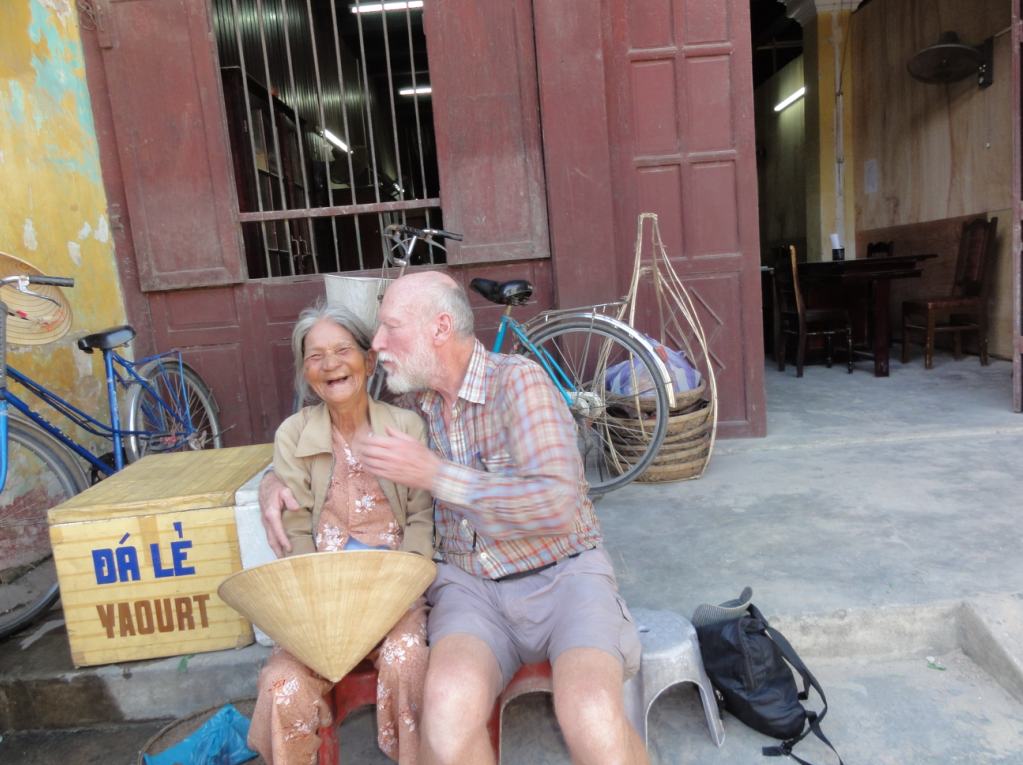 and Kep, a dapper gentleman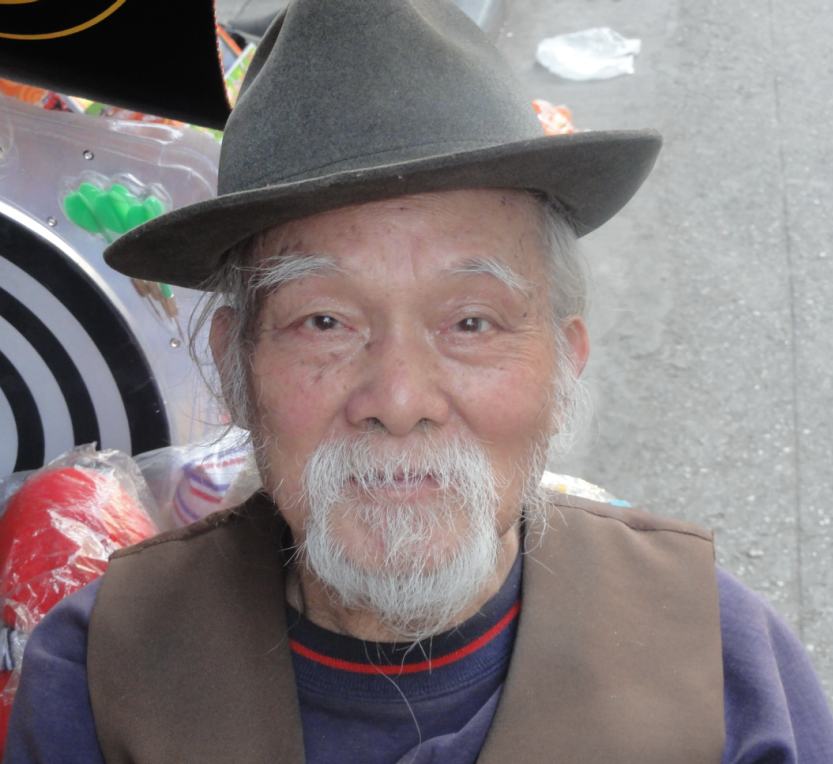 at least part way down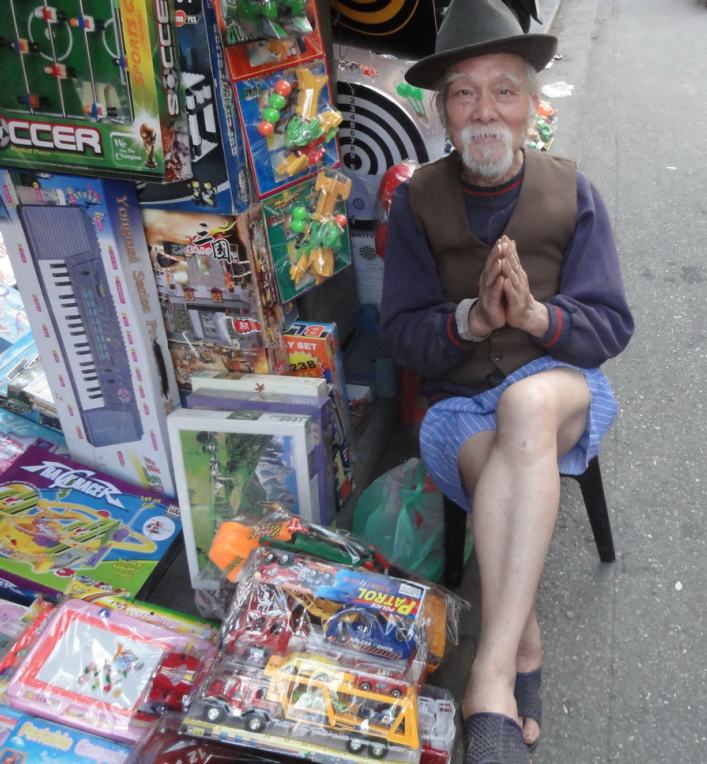 In the Old Quarter of Hanoi I hired Doan to walk with me, to translate and help me identify things
He stopped occasionally to garner a puff from a local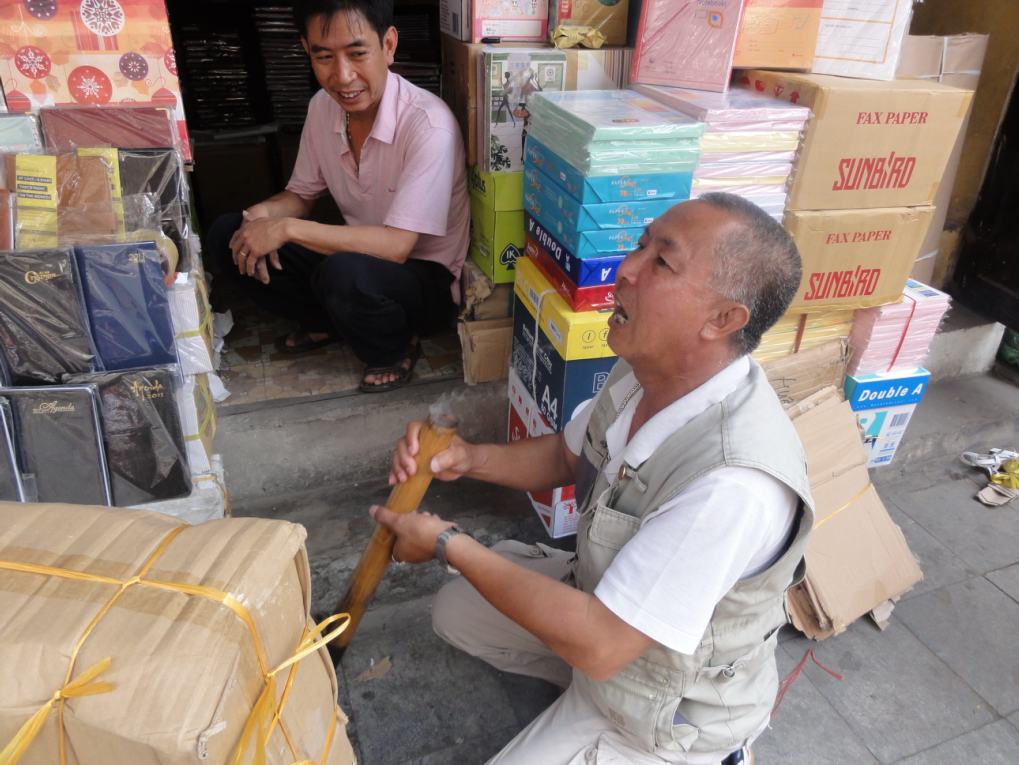 Just been healed, praise the Lord?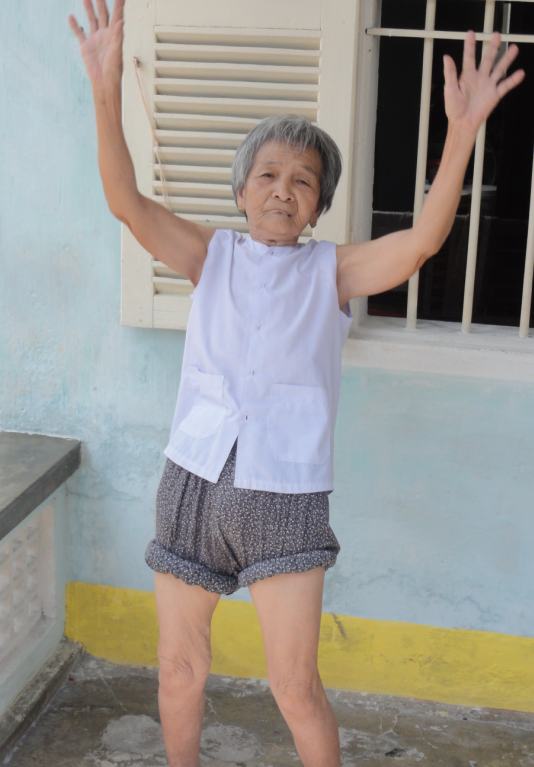 No, I was strolling by, and caught her exercising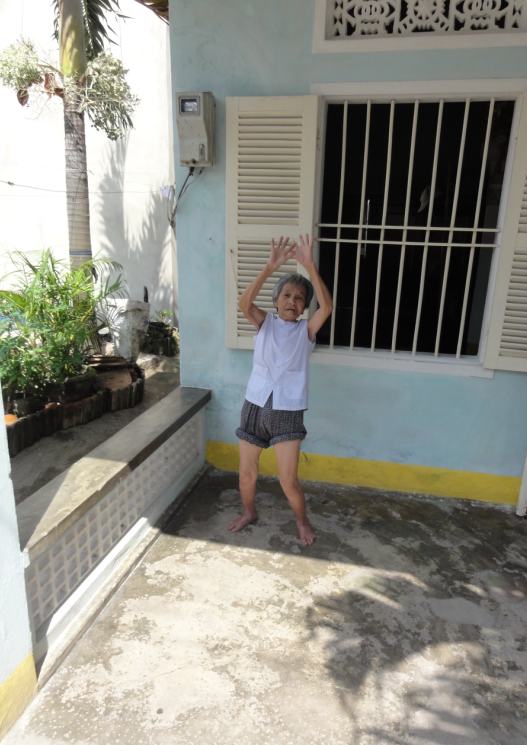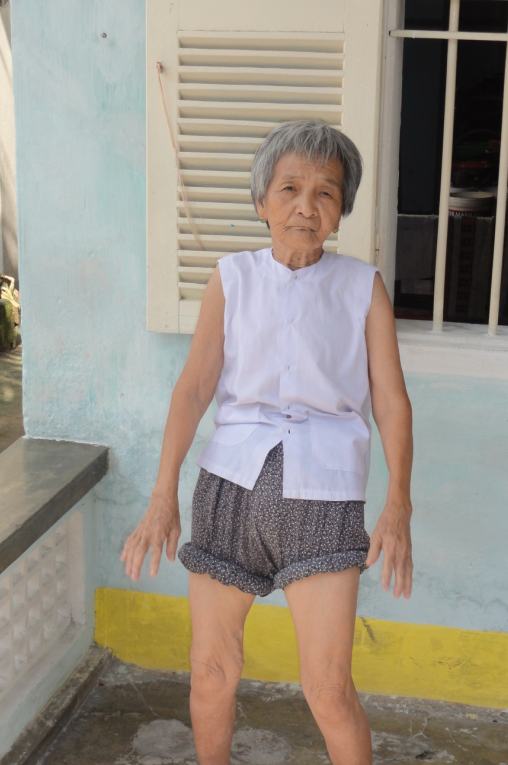 One of the more interesting beards I've seen
Vietnamese men are not very hairy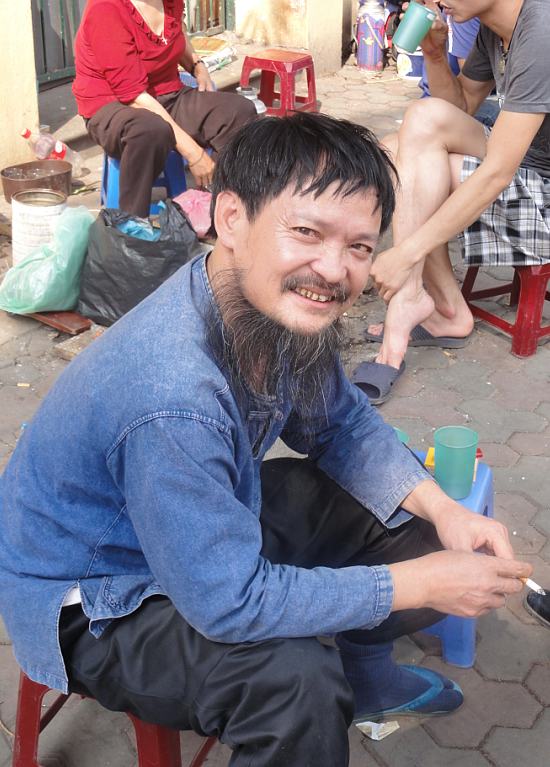 A Hoi An woman
I saw many with teeth like this